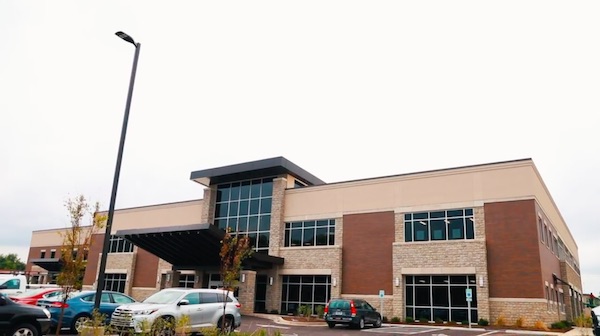 Baptist Health Bardstown Pharmacy
Hours:
Monday: 8:00 AM - 6:00 PM
Tuesday: 8:00 AM - 6:00 PM
Wednesday: 8:00 AM - 6:00 PM
Thursday: 8:00 AM - 6:00 PM
Friday: 8:00 AM - 6:00 PM
Saturday: Closed
Sunday: Closed
Baptist Health Bardstown Pharmacy
Meds to beds is a medication service available to all patients who are discharged home from Baptist Health Hardin.
Convenience: Receive your medications before you leave, which eliminates the need for an additional stop before you get home.
Resources: As a patient, you will have access to the pharmacist for any questions to help you better understand your medications.
Authorization: We will work to get medications needing prior authorization covered before discharge, to help you prepare for your new prescription regimen.
Copays: Your insurance copays will remain the same as they would at any other retail pharmacy.
Most insurance plans accepted
Payment for medications accepted: Cash, check, FSA cards, and most major credit cards.
Refills can be filled at any pharmacy of your choice.
Learn about how you may be able to save money on your prescriptions with our Prescription Discount Card.
To have your prescriptions transferred to Baptist Health, please use our Prescription Transfer Request Form.
Pharmacy Feedback
We want to hear from you! Your feedback is important to us and helps us improve upon the services offered at each of our pharmacy locations. To complete the survey, fill out the form below or visit our survey webpage.
Other Locations in the Area