Can COVID-19 Cause Problems for Pregnancy?

Right now, it's not known if COVID-19 causes problems during pregnancy or affects the health of the baby after birth.
In a recent webinar put on by the Centers for Disease Control and Prevention (CDC), they shared their findings from evaluating the health data from 34 women in China diagnosed with COVID-19 in the third trimester. They reported that women with COVID-19 have a greater risk of premature delivery and, on average, give birth around four weeks before their due date.
In more severe cases, COVID-19 can cause pneumonia, which is a concern for pregnant women because their lung capacity is already diminished.
Can Pregnant Women Pass COVID-19 to Their Babies?
Based on limited information, it doesn't appear that COVID-19 is passed from mother to fetus in the womb.
How Can Pregnant Women Protect Themselves from Getting COVID-19?
Pregnant women should do everything the general public is doing to avoid getting infected with COVID-19, including:
Cover your cough with your elbow
Practice social distancing
Clean your hands often with soap and water or a hand sanitizer with at least 60% alcohol.
Learn more about protecting yourself and your family from COVID-19.
Can COVID-19 Be Transmitted Through Breast Milk?
While COVID-19 is mainly thought to be transmitted person-to-person through respiratory droplets produced when an infected person coughs or sneezes, or touching an infected surface, it's not known if mothers with COVID-19 can spread the disease through breast milk. In limited studies on women with COVID-19, the virus hasn't been detected in breast milk.
According to the CDC, a mother who has COVID-19 or who's symptomatic should take all precautions to avoid spreading the virus to her infant, including washing her hands before touching the infant and wearing a face mask while the baby is feeding.
Maternity Care That's Centered on You
Learn More about Baptist Health's patient-centered maternity care
Get Started
The Bottom Line
Even though the research on how COVID-19 impacts pregnancy is limited, health experts are saying that the data they do have is reassuring:
The virus doesn't seem to spread though the womb
With one exception in the UK, all newborns have tested negative for COVID-19
Pregnant women don't appear to be any sicker than non-pregnant women
Because this is a rapidly evolving situation, make sure to keep up on all current updates from the CDC.
Reach out to our Mother & Baby Care specialists if you're experiencing symptoms of COVID-19 during pregnancy and need professional medical advice.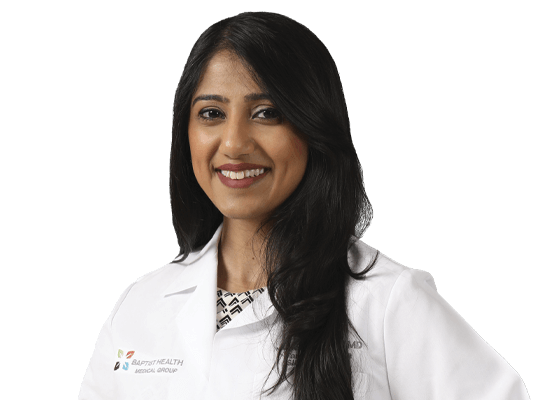 Looking for more helpful articles?
Trust Baptist Health to provide you with the reliable information you need to keep you and your family safe.
Read More