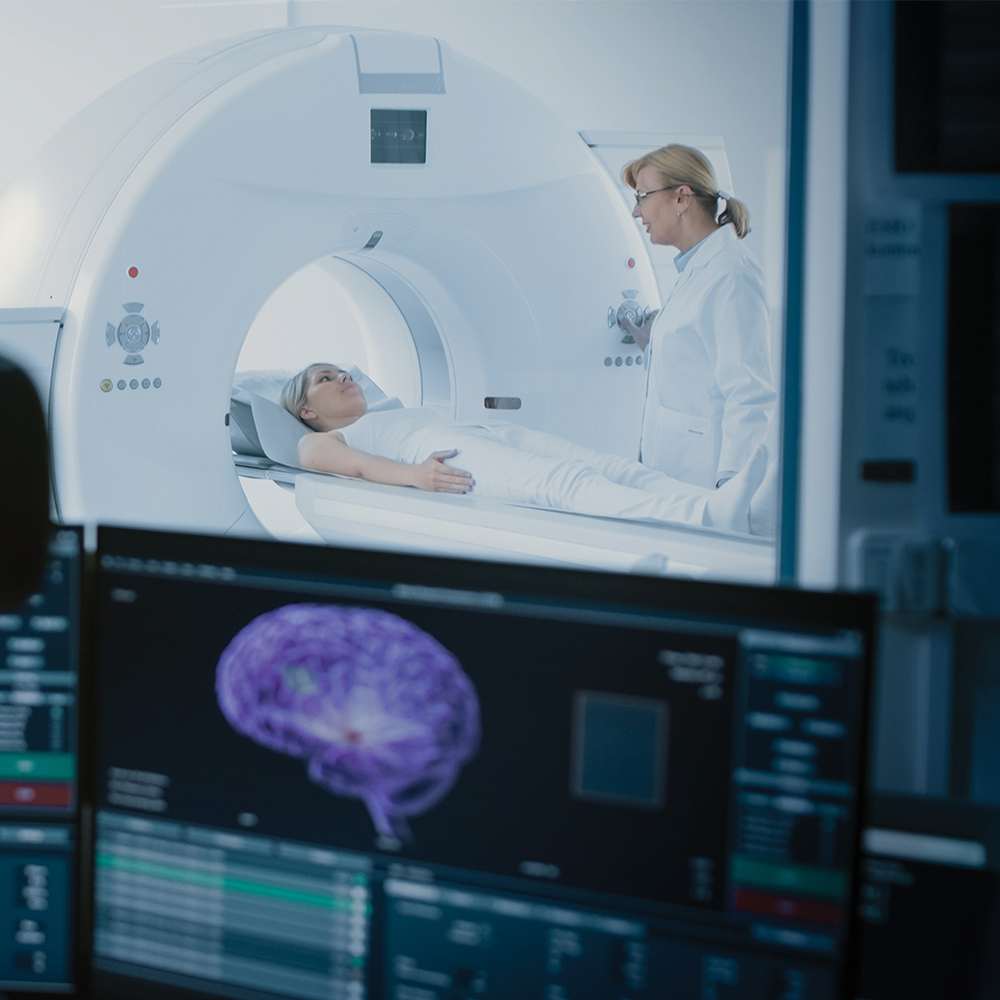 Neuro and Stroke Care
Baptist Health provides advanced care to treat the full spectrum of neurological and neurosurgical conditions. Our team of highly skilled, compassionate neurologists, neurosurgeons and professional staff — among the best in the region — understand that neurological conditions can affect many facets of life and compromise a patient's quality of life. They take the time to understand your unique medical history and your concerns, and they make it a point to answer your questions. Then, with their advanced skill and specialized technology, they develop a plan to effectively treat your condition. Their primary goal is to improve each patient's quality of life by giving them the hope and attention they deserve.
Our Team Approach, Fortified by Top Technology
Whether you're dealing with tumors or trauma of the brain; dementia; migraine headaches; stroke, spine and peripheral nerve problems; or seizure disorders, our specialists and staff can help you live a better, healthier life and achieve your best treatment outcomes. Learn more about the conditions we treat at Baptist Health.
We are skilled in using the latest technology including 3 Tesla MRI, functional MRI, MRI spectroscopy and sophisticated intraoperative neuromonitoring. Our neurosurgeons also perform advanced procedures including endovascular neurosurgery, neuronavigation, stereotactic radiosurgery and minimally invasive cranial and spinal surgery.
Additionally, patients benefit from our team approach to care. Neurologists and neurosurgeons collaborate with physical, occupational and speech therapists; oncologists and radiation oncologists; trauma specialists; and pain management specialists to ensure complete and thorough care. We believe detailed conversations between team members and family members are the foundation of forming a treatment plan. We seek to treat our patients' families with the same level of attention and focus with which we treat our patients.
Your Connection to Comprehensive Care
Throughout the Baptist Health system, you will find accredited specialty centers that provide advanced care to people with neurological conditions, including our accredited Sleep Disorder Centers, certified advanced Primacy Stroke Centers, Spine and Pain Care and comprehensive Cancer Center. Plus, we are advancing knowledge and enhancing outcomes through our clinical trials, including those for care and treatment of primary brain tumors.
Know Your Risk
Choose a location before you begin.
Stroke
Strokes are the leading cause of serious, long-term disability in the United States. Take our stroke risk assessment to estimate your personal risk of having a stroke, and identify your stroke risk factors and how to improve them.
Featured Awards
Baptist Health provides a complete spectrum of award-winning neurology and stroke services to our surrounding communities. Some of our hospitals have earned the following: