Advance Care Planning: Talking to Loved Ones About Living Wills

No one wants to think about – or even talk about – dying. But, if you are over age 18, it's a necessary conversation to have with your loved ones, conveying your wishes about future medical care.
You and your loved ones may assume that you're on the same page with end-of-life care. "Studies have shown that people think they know the other person's wishes (about end-of-life care), but they really don't," said the Rev. Alice Tremaine, Advance Care Planning (ACP) organizational faculty at Baptist Health Corbin.
Advance Care Planning is an effort at all Baptist Health hospitals to encourage adults to sort out their desires for end-of-life care, talk to loved ones about those desires, and commit those choices to paper through advance directives. Advance directives are legal documents that take effect when someone is no longer able to speak for himself. They include:
Living will – which guides healthcare professionals and family members about the life-sustaining measures that you want
A durable power of attorney for healthcare – designates a healthcare surrogate to carry out those wishes
When to Talk
"A lot of people have a hard time thinking about having a talk about those choices because they're young and healthy and think they have a lot of time," Tremaine continued.
But when you're healthy is the best time for this conversation, said Mike Muscarella, executive director of ambulatory services at Baptist Health Paducah and an ACP coordinator. Your wellness visit with your primary care physician may be a good time to explore the subject.
Together, you and your doctor may work through the Medical Orders for Scope of Treatment (MOST) form that spells out which medical interventions and treatments that you desire. The form, adopted by Kentucky in 2015, must be signed by a doctor, witnessed and is valid for one year. Or fill out a living will, expressing your wishes and goals for medical care. Either can be changed at any time.
Then, talk to your loved ones.
"Having these conversations earlier – before an accident or hospitalization – prepares people for down the road," said Cindy Adams, ACP coordinator at Baptist Health Louisville.
Who Do You Talk To?
Select a healthcare surrogate who will comply with your wishes – even if he or she does not agree with them. The surrogate can be your spouse, another relative, or friend. It's a good idea to have a backup surrogate, just in case your first choice is unable to serve.
Review your medical care wishes thoroughly with the surrogate. "The conversation is the most important thing," said Tremaine. "It really is about the conversation. A living will does not cover everything."
Also, have "the talk" with your loved ones. When everyone knows about your wishes, there's less disagreement and less stress for the family, Muscarella said.
Most people don't want their lives prolonged by artificial means but prefer natural death, he added. "But they do want to be kept comfortable," he added.
What may not be comfortable is the conversation, but having these talks will ultimately help your family come together and do the right thing. Start your conversations now. Life can change in an instant.
Resources: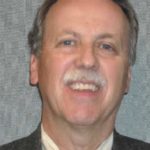 Dr. Kenneth C. Anderson