Life After Stroke: What to Expect During Recovery & Rehab

A stroke happens when blood flow to any part of the brain stops due to blood clots or broken blood vessels. Each year, more than 795,000 Americans have a stroke and nearly one in four strokes happen to those who've had a previous stroke. Strokes can cause significant impairment in your language, cognition, motor, and sensory skills. This is why stroke is considered to be a leading cause of serious long-term disability. Depending on the severity of your stroke, it can take years to recover.
When you start rehabilitation, the goal is to help you relearn the skills you lost when a stroke affected part of your brain. With hard work and patience, stroke rehabilitation can help you get your independence back and improve your quality of life. Here we'll go over the physical effects of stroke and why it's so important to get rehabilitation as soon as you're able.
Stroke Recovery Timeline
It's important to note that stroke recovery is different for everyone. Depending on the severity of your stroke and the part of your brain that's affected, your doctors can only estimate the time it'll take to recover.
Day After Stroke
Once you're at the hospital, doctors will stabilize your condition and determine what kind of stroke you had. If your stroke was caused by a blood clot, clot-busting medication can help reduce long-term effects as long as you're treated in time. Depending on the severity of your stroke, you may have to spend time in intensive care or acute care.
Rehabilitation can begin as early as 24 hours after your stroke. Your rehabilitation team, which includes neurologists, physiatrists, occupational therapists, speech-language therapists, and nurses, will discuss your condition and, if possible, will begin treatment within the first day or two.
5-6 Weeks After Stroke
This is the most intensive part of your stroke recovery. During this time, you'll go through inpatient or outpatient therapy, depending on your condition and accessibility to a rehabilitation center. You'll receive intense physical and occupational therapy five to six days a week.
3 Months After Stroke
During this time, you'll see the most improvement, and gains may happen quickly over time. Some stroke survivors continue to improve after this period. If your brain stem was affected, though, your stroke recovery could take a year or longer.
6 Months After Stroke
While your recovery is more rapid during the first three months, the majority of your recovery will happen within the first six months after your stroke. How much you improve during this period will rely heavily on your effort and support of your family, friends, and doctors.
1-2 Years After Stroke
If your stroke resulted in aphasia, which happens in 25-40% of stroke cases, it can take up to two years to fully regain your speaking ability.
Stroke Rehabilitation
Researchers have found that stroke patients who participate in a focused rehabilitation program perform better than those who don't. There are many approaches to stroke rehabilitation and your plan will depend on the parts of your body or type of ability affected. Some of the questions you may have about stroke rehabilitation are outlined below.
When Should I Begin Stroke Rehabilitation?
The sooner you start, the more likely you are to regain lost abilities and skills. Usually, stroke rehabilitation starts 24-48 hours after your stroke while you're still in the hospital.
How Long Does Stroke Rehab Last?
This is determined by the severity of your stroke and the related complications. Some people recover quickly, but most will need some form of long-term stroke rehabilitation, which can last for months or years. As you relearn skills and abilities, your recovery plan will change and you can still continue to make gains over time.
Where Does Stroke Rehabilitation Take Place?
Before you leave the hospital, you and your family will work with your care team to determine the best rehab setting. A lot will be determined by what your insurance will cover and what's most convenient for you and your family. Rehabilitation options include:
• Inpatient rehabilitation units. These can be freestanding or part of a hospital or clinic. You may stay for up to three weeks as part of an intensive rehabilitation program.
• Outpatient rehabilitation units. These facilities are typically part of a hospital or clinic. You may spend a few hours at this facility a couple of days a week.
• Skilled Nursing Facilities. The type of care available at a nursing facility varies. Some facilities specialize in rehabilitation, while others offer less intense therapy options.
• Home-based programs. One of the benefits of home-based therapy is that it gives you greater flexibility than other options, with the exception being that you likely won't have access to specialized equipment. Insurance also strictly controls who qualifies for home-based treatment.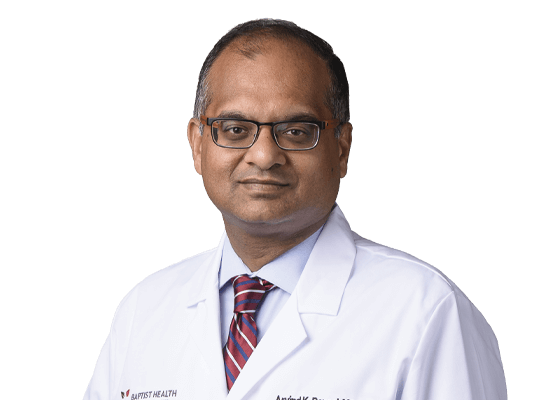 What Activities Should I Expect to do During Stroke Rehab?
There are many different approaches to stroke rehabilitation. Your plan will depend on the part of your body or type of ability affected by your stroke.
Physical activities may include:
• Motor skill exercises. These exercises can help improve your muscle strength and, if necessary, help you strengthen your swallowing.
• Mobility training. This includes learning how to use mobility aids, such as a cane, walker, wheelchair, or ankle brace. Ankle braces are used to help support your body's weight while you relearn how to walk.
• Constraint-induced therapy. Also called forced-use therapy, constraint-induced therapy is when an unaffected limb is restrained while you practice moving your affected limb to improve its function.
• Range-of-motion therapy. These exercises and treatments can ease muscle tension and help you regain range of motion.
Technology-assisted physical activities may include:
• Functional electrical stimulation. In this form of therapy, electricity is applied to weakened muscles, causing them to contract. Electrical stimulation may help re-educate your muscles.
• Robotic technology. Robotic devices can assist impaired limbs with performing repetitive motions, which helps your limbs regain strength and function.
• Wireless technology. An activity monitor can help you track and increase your post-stroke activity.
• Virtual reality. The use of video games and other computer-based therapies involves interacting with a simulated, real-time environment.
Cognitive and emotional activities may include:
• Therapy for cognitive disorders. Occupational therapy can help you regain lost cognitive abilities, such as memory, processing, problem-solving, social skills, judgment, and safety awareness.
• Therapy for communication disorders. Speech therapy can help you regain lost abilities in speaking, listening, writing, and comprehension.
• Psychological evaluation and treatment. Your emotional adjustment might be tested. You may also have counseling or group therapy.
• Medication. Your doctor might prescribe an antidepressant or medication that affects alertness, agitation, or movement.
Experimental therapies may include:
• Noninvasive brain stimulation. Techniques such as transcranial magnetic stimulation have been used with some success to improve a variety of motor skills.
• Biological therapies. Biological therapies such as stem cells are being investigated, but should only be used in a clinical trial.
• Alternative medicine. Treatments such as massage, herbal therapy, acupuncture, and oxygen therapy are being investigated.
Learn More About Strokes from Baptist Health
If you have more questions about stroke, stroke rehab, or stroke recovery, find a Baptist Health Stroke Care provider near you in Kentucky and Indiana.