8 ​Ways to Safely Celebrate Valentine's Day This Year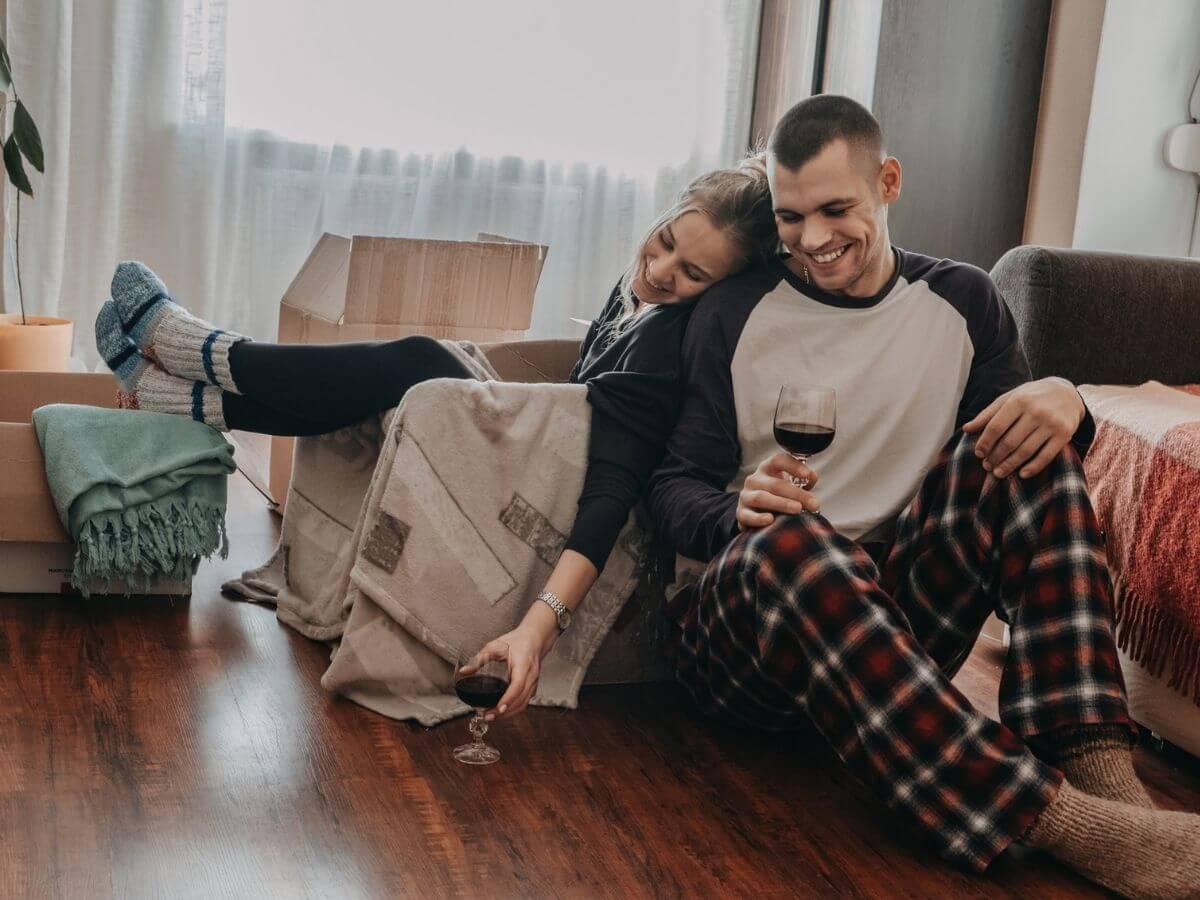 The combination of being vaccinated against COVID-19 and using best practices like masking when appropriate and avoiding crowds can greatly reduce your risk of getting seriously ill from the virus. Even so, a certain amount of risk remains, particularly as the Omicron variant causes a new surge in COVID-19 cases.
Consequently, you may be looking for a safe way to celebrate Valentine's Day with your partner. Below are some great ideas to consider.
---
Getting Vaccinated is the Best Protection
Getting the COVID-19 vaccine is the best way to prevent COVID-19 infection and end the pandemic. The vaccine cannot give you COVID-19, but it can help protect you from serious illness. Learn more about the COVID-19 vaccine and make a first, third, or booster vaccination appointment at a location near you.
---
Creative Ways to Spend Time with That Special Someone
If you're not ready to return to pre-pandemic Valentine's Day activities, try one (or more) of these ideas:
Turn your home into a restaurant. Don't just make a meal, create an experience! Move some furniture around to create a dining-out vibe, set the table (including some fresh flowers for a centerpiece), and put on some mood music. Then try a new recipe. Or better yet, make a different entree for each of you, as if you're at a restaurant, and then share bites across the table.

Attend a virtual concert. There are many places online to find live-streaming or recorded concerts. Get dressed like you're going out, and then get comfortable on the couch, turn the lights down, and immerse yourself in the performance.

Have an at-home spa day or evening. Massages, hydrating face masks, and many other favorite spa treatments are things you and your partner can do for each other at home. You may not have the skill of a salon professional, but your efforts will surely be appreciated!

Get cozy by a bonfire. Put on some warm clothes, get the fire pit blazing, and cuddle with your partner as you stare into the flames or up at the stars. Some hot chocolate, Irish coffee, or s'mores can add to the fun.

Do some dancing. Whether it's doing your own thing to your favorite tunes or getting a virtual lesson to learn a new step, dancing is fun — and can be good cardio at the same time!

Create your own comedy club. If you're not in the mood for a concert, find a comedy special online. Here again, setting the mood can make it a special experience. Instead of sitting on the couch, put a small table and two chairs in front of the TV, mix a tasty cocktail if you like, and enjoy some laughs.

Have an art night. Have you always wanted to try painting? Or sculpting? Or some other artsy pursuit? Buy the materials you need and just dive in. Or maybe get a lesson on YouTube to help you create your masterpiece! No matter how your artwork turns out, you'll have a great reminder of a fun night.

Enjoy a movie marathon. Pick some movies from your "must-see" list, buy some sweet treats, pop some popcorn, and get started!
Be Distant from the Crowds, Not Each Other
Protecting yourself from COVID-19 doesn't have to mean canceling your Valentine's Day celebration. You just have to get a little creative. You may find that staying away from the crowds brings you closer together as a couple. And don't forget to show yourself some love by getting vaccinated against COVID-19.
---
Next Steps and Useful Resources
Find a Provider
Make a Vaccine Appointment
7 Healthy Recipes That Feel Indulgent
Sweet swap for healthy treats
Make Healthy Popcorn at Home