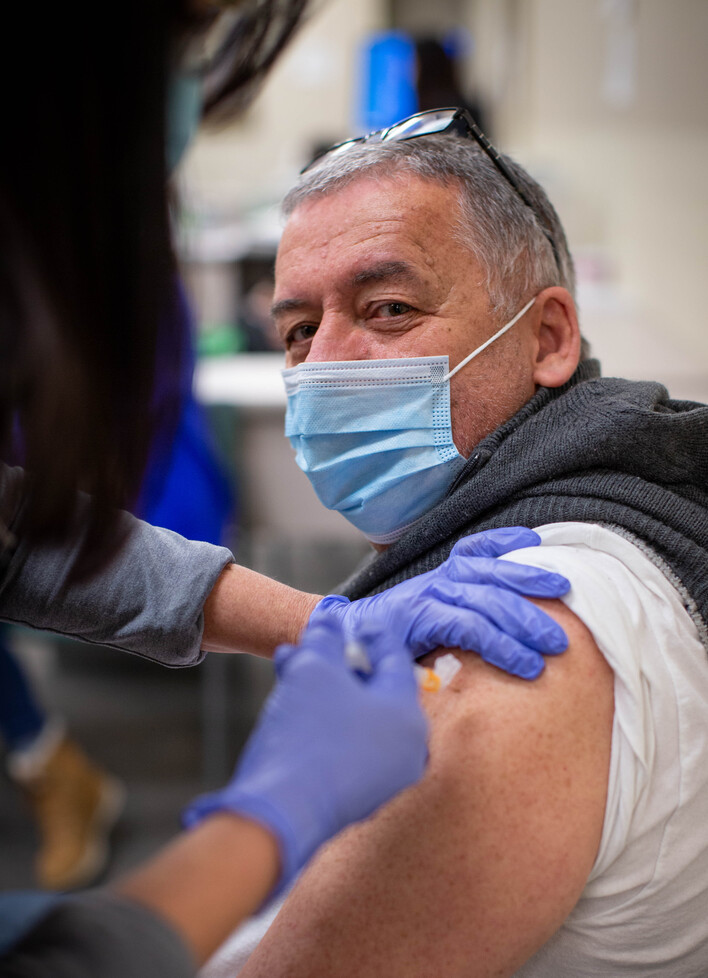 Get the facts about COVID-19
About the Coronavirus  (COVID-19)
Updates on visitation, safety measures and more: Page Updated 08/28/2022
Coronaviruses cause respiratory illness. They get their name from the spikes that appear on the surface of the virus, resembling crowns. Coronaviruses can be as mild as the common cold, or more extreme, like severe acute respiratory syndrome (SARS). The most recent coronavirus to develop is COVID-19, which first appeared in Wuhan, China in December 2019 and has since spread across the globe.
Learn More.
About COVID-19
How is COVID-19 diagnosed?
To diagnose COVID-19, a healthcare provider will swab the patient's nose or throat. Samples will then be sent to a lab for testing.
What are the risk factors for COVID-19?
Risk factors for COVID-19 include:
Living in or visiting an area where the virus, particularly the Delta Variant, is actively spreading
Having contact with someone who tests positive for the virus
Being over 60-years-old with an underlying medical condition or compromised immune system
Smoking
Resources
From Kentucky's Cabinet for Health and Family Services
Other Resources
What should I do if I have COVID-19 symptoms?
Patients experiencing symptoms of COVID-19, such as fever, cough and shortness of breath, should call their healthcare provider immediately. Tell them the symptoms so the provider can prepare for a possible visit and help prevent the spread of the coronavirus to other patients.
Virtual Care at Baptist Health
At Baptist Health we are committed to helping contain the spread of COVID-19 and providing compassionate and timely medical care to those who may be infected. We offer patients the opportunity to speak with our providers without having to leave their homes by using Baptist Health Virtual Care.