Baptist Health Launches New Visitor Screening Tool

To protect the health of our patients and community, anyone entering a Baptist Health facility will now be asked to complete an electronic COVID-19 screening form. This form can be found here and will provide you with next steps depending upon your screening status.
Baptist Health employees reporting to work should continue to use the employee screening survey.
Frequently Asked Questions
What if I can't complete the screening before my visit?
If you cannot complete the screening tool prior to your arrival, you will be screened at the door. You will not be allowed to enter the facility without completing this important screening.
How do I access the screening form?
Patients and visitors can access the COVID-19 screening tool here. You can also scan this QR code with your smartphone for direct access.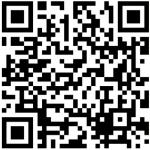 What happens if I fail the screening?
Answers to the survey will produce a green check or red X. A red X indicates a failed survey and will result in no entry unless you are a patient seeking care. Patients who fail the screening survey should contact their provider's office for next steps.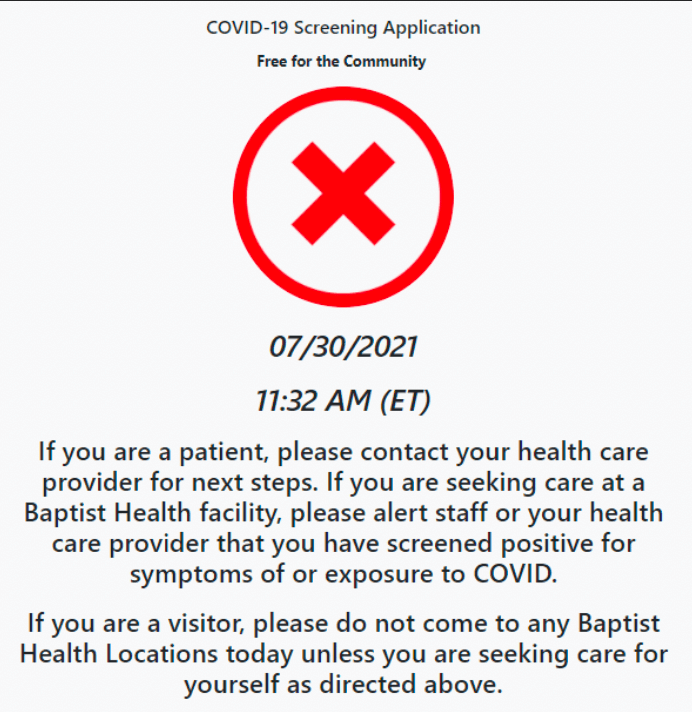 What happens if I pass the screening?
A green check indicates that you are not currently experiencing COVID-19 symptoms and may enter our facilities. We recommend you screenshot your results in case you are asked for additional verification after entering. You will be required to wear a mask during your visit, and we ask that you practice safe physical distancing and good hand hygiene.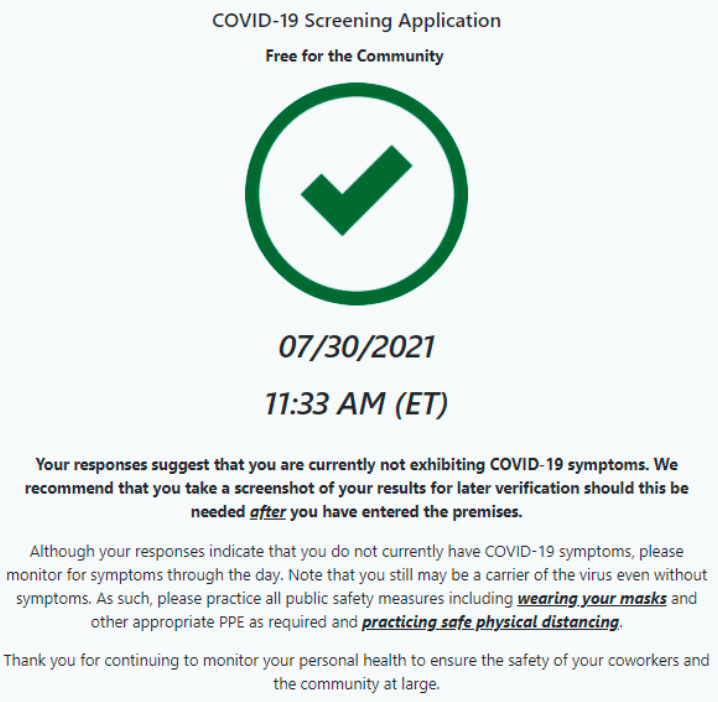 Does this tool store my data?
No. This tool does not store any data. The answers supplied are used to populate a green check or red X for a decision on entry and are then discarded.
Is this the same screening used for Baptist Health employees?
No. Baptist Health employees, contractors, providers, vendors, or other authorized personnel providing care or services at a Baptist Health facility should continue to use the employee screening survey. The screening questions differ for employees and visitors since the intent is different.
Baptist Health Visitor Guidelines
For hospital-specific guidelines, please select your location below:
Baptist Health Medical Group offices and outpatient facilities:
Baptist Health Medical Group, which includes medical offices and Baptist Health Urgent Care locations, will continue with its current visitor guidelines. Our offices allow one visitor to accompany the patient. We also require you to wear a mask and observe physical distancing.
Thank you for partnering with us to support the health and wellbeing of our patients, visitors, staff, and community.
---
Next Steps and Useful Resources:
Schedule Your COVID-19 Vaccine Appointment
Learn More About Our Visitor Guidelines
Maintain Your Health During the COVID-19 Crisis With MyChart
What Are COVID-19 Long-Haulers?