2018 Hepatitis A Outbreak in Kentucky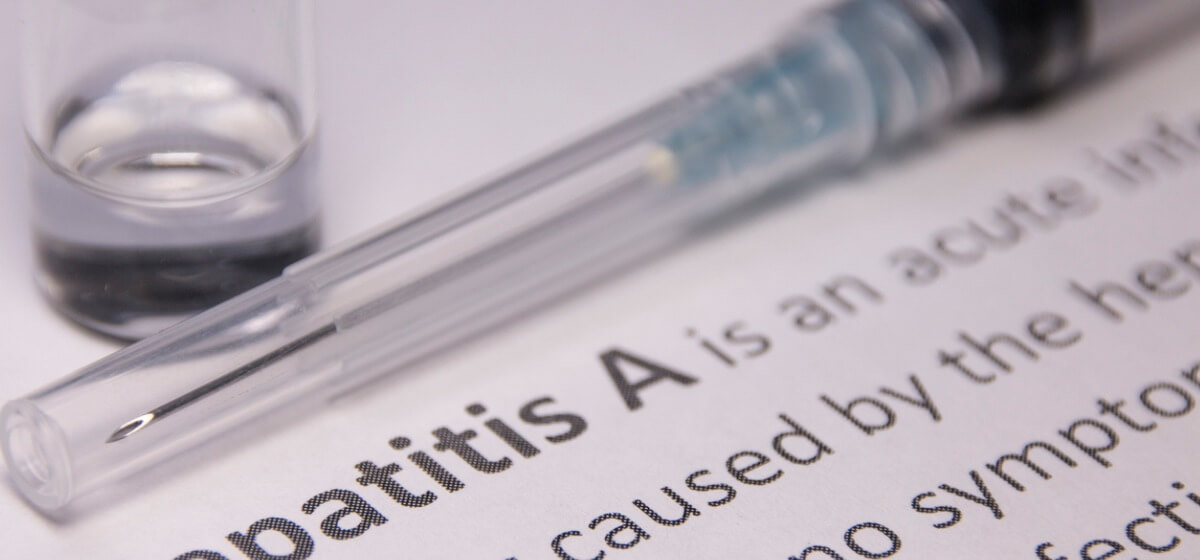 The Kentucky Department for Public Health has identified an outbreak of hepatitis A in several counties, including Jefferson County. It is recommended that residents in Jefferson, Bullitt, Hardin, Greenup, Carter and Boyd Counties receive a two-dose vaccination series. The second booster dose is recommended 6 months after the initial dose.
The majority of Kentucky cases have been identified within the homeless population as well as individuals who use injection and non-injection drugs, through person-to-person transmission.
What is Hepatitis A and am I at risk?
According to Dr. Anna Hart, an infectious disease physician with Baptist Health Medical Group in Louisville, hepatitis A is highly contagious virus. "This liver infection is spread by the fecal-oral route," such as when a person unknowingly ingests the virus from food or drinks contaminated by an infected person.
"Foodborne contamination with the virus can happen anywhere along your food's journey," says Dr. Hart. "If someone carrying the virus isn't practicing good hand hygiene and touches the food product – from harvesting, through shipping, preparation and service – they could transmit the virus to the food they handle.
"Multiple factors contribute to the spread of the virus such as the global movement of people and produce as well as low rates of immunization" continues Dr. Hart.
Even if you do not practice any of the risk-related behaviors above, cases of hepatitis A infection have been reported in individuals without any risk factors.
According to Dr. Hart, severity of cases can cover a spectrum from that mild "I ate something bad" feeling, that does not require treatment to severe cases requiring hospitalization. Most people who are infected recover completely with no permanent liver damage.
Symptoms of Hepatitis A
Dr. Hart says it can take up to 28 days for symptoms to appear. Symptoms include:
Fatigue
Nausea and vomiting
Abdominal pain or discomfort
Clay-colored bowel movements
Loss of appetite
Low-grade fever
Dark urine
Joint pain
Yellowing of the skin and the whites of eyes (jaundice)
Intense itching
Symptoms may not appear at all in children.
What Can I Do to Protect Myself from Hepatitis A?
Vaccination can protect you from hepatitis A infection, even if you have already been exposed. However, vaccines are only effective if given prior to, or within two weeks of, being exposed. Consult your healthcare provider immediately if you think you have been exposed.
Additionally, Dr. Hart advises frequent hand-washing with soap and water, especially after using the bathroom and before handling food.