Garlic Can Help Boost Health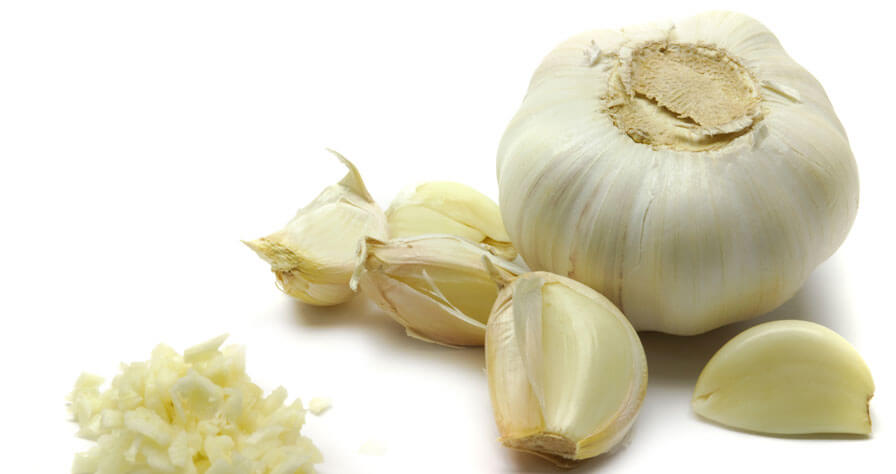 There's a common item, probably hanging in your kitchen or sitting in your cabinet right now, that is full of great health benefits. Garlic is one vegetable that can be sautéed, baked, roasted and added to many recipes, such as soups, sauces and stir-frys. As if the flavor it adds to your meal wasn't enough, it also helps to boost your health. Here are 5 ways that garlic helps to boost your health.
Improves hair and skin health – Garlic is full of antioxidants and antibacterial properties. This helps to fight acne-causing bacteria by simply rubbing raw garlic on the affected area. It's important to note that this may cause a burning sensation on the skin, but the acne infected areas will be reduced. To improve hair health, garlic is a good source for vitamin C and B-6. Vitamin C can prevent hair from breaking and boosts collagen while B-6 helps combat hair loss.
Enhances cardiovascular health – Garlic has many positive affects on your/our arteries and blood pressure. Our bodies convert sulfur found in garlic into hydrogen sulfide gas, which helps regulate blood pressure. Also, one large clove per day has been proven to lower heart disease risks
Boosts the immune system – Researchers have found garlic reduces a subject's frequency of colds by as much as 63%. They also found cold symptoms' duration reduced by 70%, from 5 days to just 1.5 days. Since vitamin A and C are prevalent in garlic, it is a natural decongestant that keeps our lungs clear of mucus.
Works as an anti-inflammatory – Garlic can remedy inflamed joints and muscles. Due to high sulfur content, it blocks the activation of inflammatory enzymes in the body. So next time your arthritis flares up, try adding garlic to your diet to ease the pain and swelling.
Helps with weight loss – Garlic can help you lose weight because it eliminates fat from the cells. But wait! There's more: garlic is also a detoxifier, metabolism booster, an effective diuretic and regulates blood sugar fluctuations. All these combined leads to a great diet kick-starter.