Best Fruits for a Diabetic Diet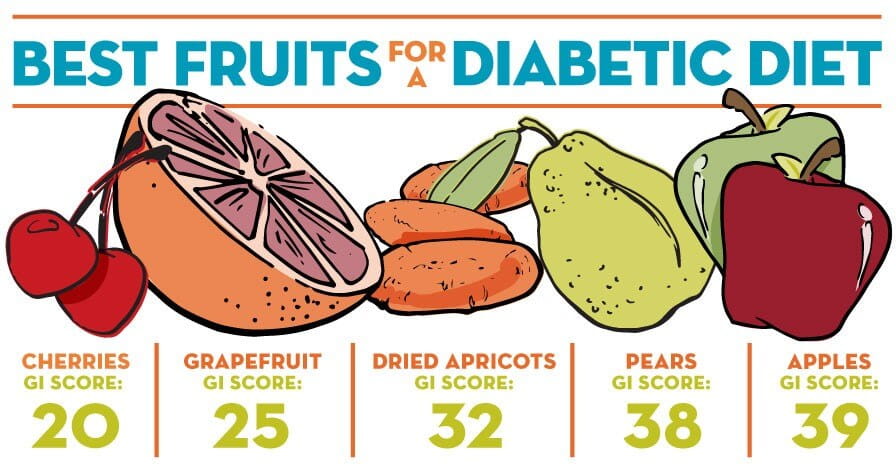 Obesity and Type 2 Diabetes are growing problems in our country. In order to combat this epidemic, nutritional intervention is needed. Diabetics often believe they should exclude fruit from their diet on the pretense that it raises blood sugar. However, not all fruit is created equal. In fact, some fruits have been shown to reduce the occurrence of Type 2 Diabetes in the population, as well as assist with weight loss. It's all based on something called the glycemic index.
What Is The Glycemic Index?
The glycemic index (GI) is a measure of how quickly a given food increases blood glucose, or blood sugar, in the body. GI has a scale of 0 to 100, with zero being the slowest rate of blood sugar increase and 100 the highest. Pure glucose has the highest GI and has a rating of 100. Only carbohydrates are on the GI scale, and those higher in fiber or fat have a lower GI rating.
Good Fruits for a Diabetic Diet
Eating a low-GI diet can help diabetics keep a handle on their blood sugar. Foods with a rating of 55 or below are considered low-GI. Low-GI fruits include:
Cherries – GI score: 20
Grapefruit – GI score: 25
Dried apricots – GI score: 32
Pears – GI score: 38
Apples – GI score: 39
Oranges – GI score: 40
Plums – GI score: 40
Strawberries – GI score: 41
Peaches – GI score: 42
Grapes – GI score: 53
Bad Fruits for a Diabetic Diet
On the other hand, fruits with a high GI score should be limited in a diabetic diet. These fruits include:
Watermelon – GI score: 72
Pineapple – GI score: 66
Cantaloupe – GI score: 65
Raisins – GI score: 64
Papaya – GI score: 60
If you do want to indulge in a high-GI fruit, be sure to combine it with another food that is high in fiber. Fiber helps slow the absorption of sugar, reducing spikes in blood sugar levels.
Talk To Your Doctor About Your Diet
Diet and nutrition is only one part of treating and preventing Type 2 Diabetes. Talk to your doctor about your condition and risk factors before starting any type of restrictive diet.