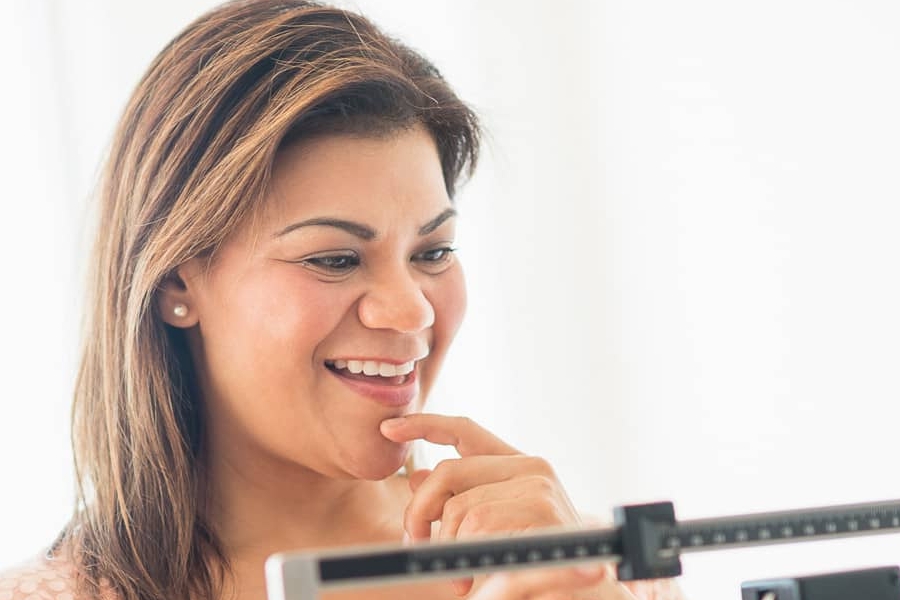 Bariatric Care and Weight Loss
What is Bariatric Surgery?
To understand bariatric surgery, it is important to be able to recognize obesity. Obesity is defined as a medical condition when a body has excess body fat to the point where it increases the risk of other diseases, including diabetes and high blood pressure. People diagnosed with obesity typically have a BMI of 30 or greater.
What is Bariatric Medicine?
Bariatric medicine specializes in the treatment of medical conditions related to obesity. Baptist Health's multidisciplinary bariatric care team will support you as you reclaim freedom from weight restrictions through physical training, diet modification, weight range assessment, and bariatric surgery. Our care team will guide you, step by step, through our state-of-the-art medical weight loss program.
Our bariatric care staff specializes in helping patients choose the weight loss option that is best suited for their needs, while preparing them for life before, during and after a bariatric procedure. When you choose us, you can expect:
Personalized treatment: We treat you like family because you are our family. Our staff tailors your care and treatment to your physical, emotional and lifestyle needs. We truly take the time to understand where you are coming from—and where and who you want to be.
Leading surgeons: Years of data demonstrate that it is the surgeon, not the patient or the facility, that has the greatest impact on outcomes during the bariatric surgery procedures. Our board-certified surgeons have performed thousands of minimally invasive bariatric procedures with excellent outcomes. Some have even been recognized as best-in-class surgeons by BLIS, Inc., a national bariatric insurance program.
Comprehensive options: Our teams are highly skilled and experienced in both bariatric procedures and non-surgical weight loss treatments. Here, you will work with experts who specialize in all areas of medically supervised weight loss, including surgeons, nutrition educators, dietitians, exercise specialists, psychologists and nurse practitioners. They all work together with one goal in mind—helping you achieve the outcomes you need and deserve.
Accreditation: Some of our programs are consistently recognized for achieving the highest levels of safety, quality and cost effectiveness. In fact, our Lexington and Louisville programs have consistently maintained the American Society for Metabolic and Bariatric Surgery and the American College Surgeons' prestigious MBSAQIP accreditation for several years running. Our commitment to high standards helps you get the best possible care.
Complete education and support: Education is essential to positive outcomes and preparing for bariatric surgery. That's why we keep you informed at all stages of your treatment. This education begins with our initial information seminars. During these sessions, our surgeons walk you through each treatment in great detail and answer any questions you may have. We continue to keep you informed as you begin your treatment and beyond with information sessions and support groups to give you the tools needed to maintain a healthy lifestyle.
A new way of life is possible. At Baptist Health we can help you make the lifestyle changes needed to reclaim your freedom. Imagine freedom from weight restrictions, from feeling out of control and freedom to be the best version of you. Even if you've tried but can't seem to lose weight, our expert surgeons, dietitians and mental health professionals have the tools, experience and compassion needed to help you make a lasting change.
We understand that, for many people, maintaining a healthy weight is a lifelong struggle. Our program is designed with that in mind—offering you the latest surgical and nonsurgical weight loss options in a professional, caring and nurturing environment.
What Conditions Does Bariatric Care Treat?
Obesity—Bariatric care treats obesity, which occurs when there is an abnormal amount of body fat. The three main causes of obesity are poor dietary habits, lack of exercise, and genetic factors.
Small Intestine Bacterial Overgrowth (SIBO)—SIBO is an unusually large number of bacteria in your small intestine that causes bloating, gas, and diarrhea. SIBO interferes with your body's ability to digest and absorb certain foods, leading to unwanted weight loss.
Non-Alcoholic Fatty Liver Disease—This condition is when fat accumulates in your liver cells. The excess fat in the liver can lead to inflammation, which can eventually scar your liver or damage it entirely. The name of the condition refers to the cause of the liver problems. Individuals with non-alcoholic fatty liver disease do not consume excess amounts of alcohol.
How to Choose a Weight Loss Treatment That Is Right for You
We go to great lengths to ensure that you are armed with the information you need to make the best decision for your unique needs and circumstances. Learn more about bariatric surgery qualifications and find out if bariatric surgery is right for you:
How to Start Your Weight Loss Surgery Journey
Take the first steps toward a healthier, happier you by:
Completing a new patient information packet so we can start getting to know you:
Attending an optional in-person or online surgeon-led information session to learn more about your bariatric surgery options.
Know Your Risk
Choose an assessment and location before you begin.
Featured Awards
Due to our commitment to delivering quality specialty care to our patients, while achieving high clinical outcomes, Baptist Health has been recognized and designated as a Center of Excellence by a number of organizations.