Tips for a Healthy Thanksgiving Without the Guilt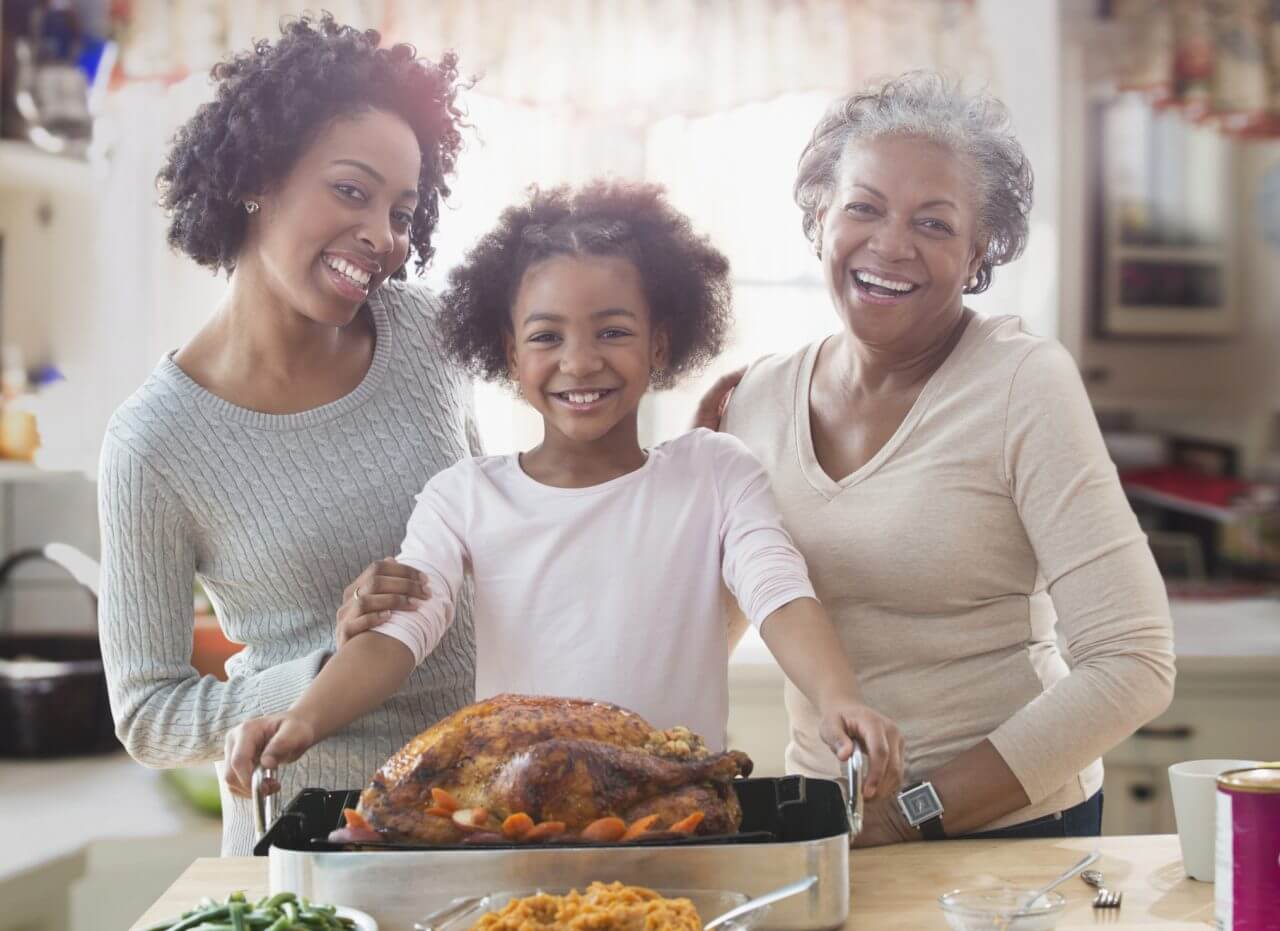 Food is a fundamental part of Thanksgiving, the centerpiece of gatherings with families and friends. But for anyone watching their weight or monitoring their blood sugar, Thanksgiving can be a stressful time.
Many Thanksgiving classics, such as mashed potatoes, yeast rolls, and pumpkin pie, contain saturated fats, added sugars, and carbohydrates, components that can add pounds and raise blood sugar levels.
"Preparing healthy food makeovers using your own favorite family recipes is the key to enjoying the holiday festivities," said Carolyn Hacker, Chief Dietitian at Baptist Health Richmond.
Turkey, the star of the show, is a source of high-quality lean protein, but side dishes such as mashed white potatoes and creamy casseroles can be heavy on starch and fats.
Luckily, there are plenty of healthy options for your holiday table. Baptist Health Richmond Clinical Nutrition and Diabetes Education offers the following tips:
Keep calm and add color. – Adding a variety of fruits and vegetables to your table can brighten your food spread and offer great nutrition.
Portion like a thanks giver. – When portioning foods, split servings with others.
Eat smarter, not harder. – Plan to have a few healthy snacks throughout the morning and day of a Thanksgiving celebration.
Try a hydration station. – Many holiday drinks include an added source of calories and sugar. If you are looking for healthier options, have a pitcher of water available for your guests.
Play ingredient swap. – There are ways to keep your favorite dishes tasting great while swapping high sugar or fat ingredients for healthier alternatives. Instead of butter or oil, try using fruit puree like applesauce or banana in recipes.
A registered dietitian or certified diabetes educator can provide healthy recipe resources with alternative methods for cooking traditional holiday foods.
Baptist Health Richmond offers education and training for diabetes care. For more information about these services call 859-625-3167 or go to BaptistHealth.com/Richmond.