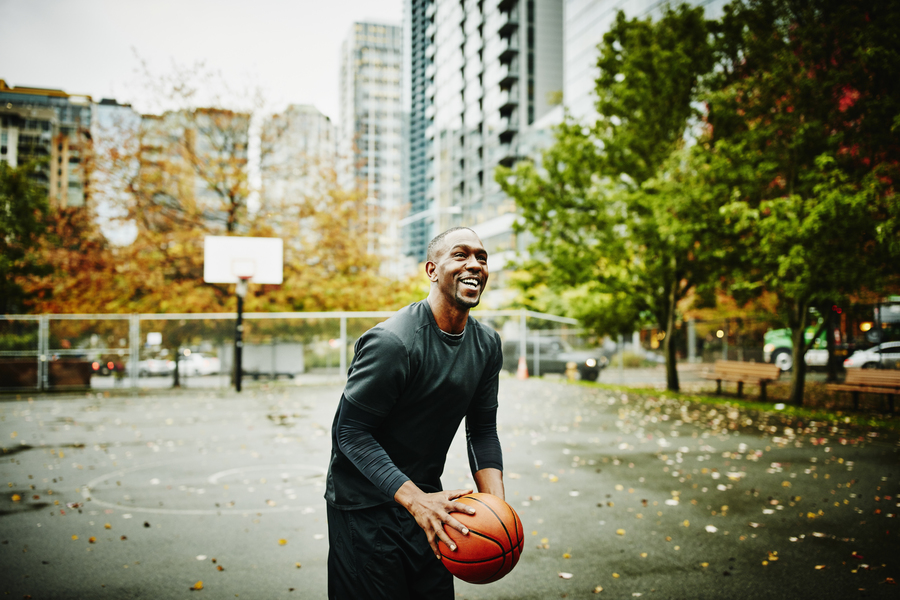 Orthopedic Care and Sports Medicine
Baptist Health caters to your individual orthopedic needs and your family's busy lifestyle. We are known throughout Kentucky for our award-winning orthopedic care, including:
Minimally invasive orthopedic surgeries, including joint replacements
Comprehensive sports medicine care
Personalized physical therapy and rehabilitation services
Why Choose Baptist Health for Orthopedics and Sports Medicine?
When you come to us, you can count on:
Award-winning care: Both the Joint Commission and U.S. News and World Report have recognized Baptist Health Louisville and La Grange for excellence in orthopedic care.
Highly trained physicians and supporting staff: Many of our surgeons, nurses and physical therapists have specialty and advanced orthopedics and sports medicine training and accreditations.
Patient support services and education: We've created specialized education programs to better prepare our patients for surgery or to help them avoid surgery altogether.
Specialized care: At our various Baptist Health locations, we offer services that are not available anywhere else in the surrounding area. These include:

Spine care
Hand care
Water therapy (Learn more about our Joint Power hydrotherapy in Louisville and hydrotherapy in Madisonville.)
Orthopedic care for women and newborns

The highest level of sports medicine care available: In our programs, you have access to the same level of sports medicine care as a professional athlete. Our surgeons and trainers work with a number of professional and university-level sports teams, including the Louisville FC, Louisville's professional soccer team.
Extended hours and specialty clinics: We've designed our services to be convenient for you and your family. For that reason, many of our locations offer specialty clinics and extended hours on weekends or before your workday begins.
Orthopedic Services and Locations
With our multiple locations within the Bluegrass State, you are never too far from Baptist Health's innovative, patient-centric orthopedic care. We are committed to providing you the best care, education and pain management possible, including:
Pre-operative testing
Orthopedic surgeries, including joint replacements
Short-term rehab
Patient education and patient support
Emergency orthopedic care
Sports medicine care
Outpatient physical therapy
Emergency Orthopedic Care
Baptist Health offers emergency orthopedic care for the entire family at all of our orthopedic locations, both rural and urban. Our trauma services include emergency fracture surgeries.
If you or a loved one has been injured and requires emergency care, please go directly to the nearest Baptist Health Emergency Department or dial 9-1-1.
Sports Medicine at Baptist Health
Our sports medicine-trained physicians, athletic trainers and physical therapists create individualized physical therapy and rehabilitation treatment plans just for you.
The Patient Experience at Baptist Health
Being part of the Baptist Health family means we take the time to listen. The needs of our patients are our top priority.
Everyone, from our office staff to our surgeons, is here to help you feel better. We do our best to make your experience the smoothest it can be by offering the following:
We provide and emphasize patient education.
We explain treatments and treatment options.
We listen to your needs and preferences.
We ensure you fully understand your condition.
Know Your Risk
Choose a location before you begin.
Knee and Hip Joint Pain
Wondering what your knee and hip pain means? Or what you can do to alleviate that pain? Take this knee and hip assessment to find out how well your joints are functioning and how joint pain affects your quality of life.
Treating a Torn Rotator Cuff
Featured Awards
Baptist Health Orthopedics and Sports Medicine is recognized as one of the premier orthopedic care providers in the Bluegrass Region.