3 Winter Safety Tips for Kids: Prepare for the Winter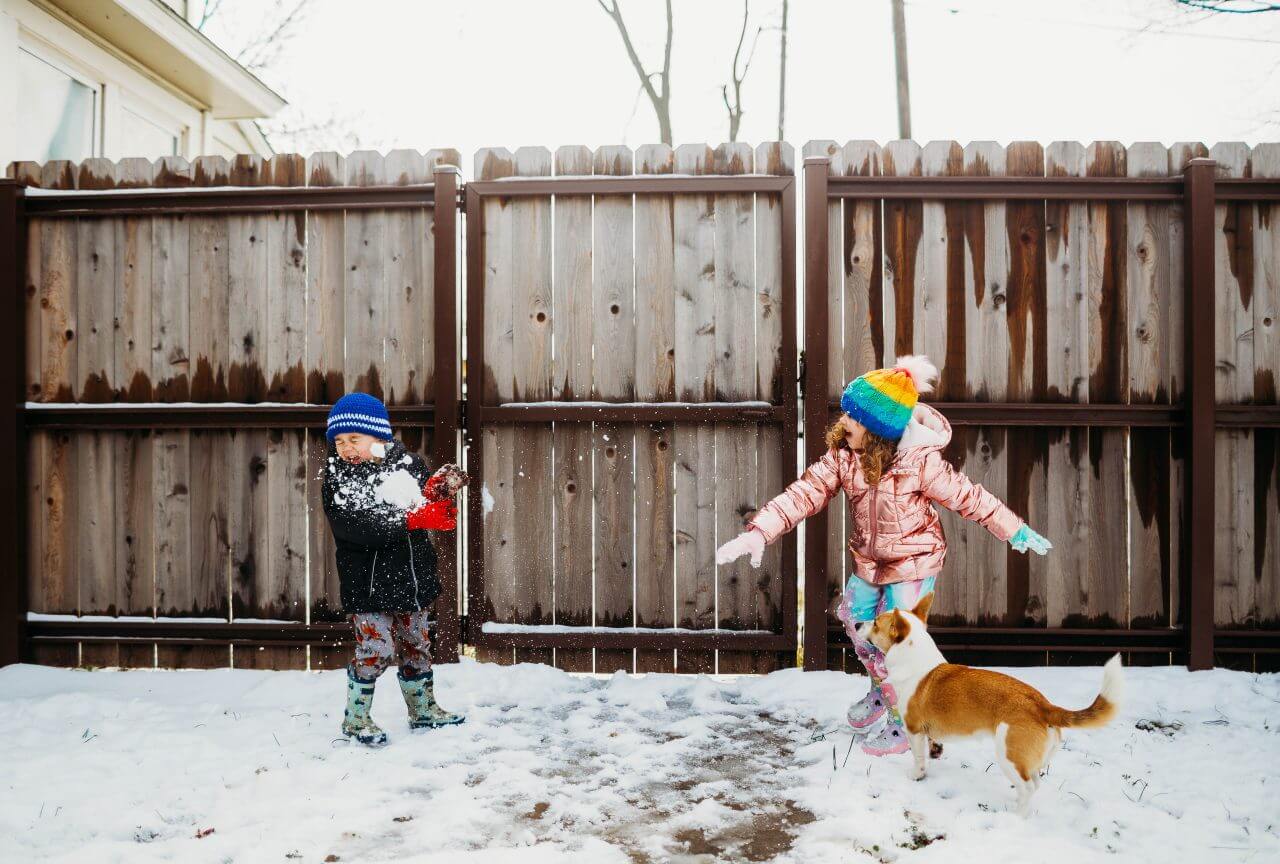 To ensure that your little ones survive the cold, winter season in one piece, take a look at these three safety tips:
Cold Weather Precautions & Safety Tips for Kids
Bundle Up
When it's cold outside, children shouldn't leave the house without wearing several layers of clothing. These layers, which are more effective than one big winter coat or snowsuit, should include thermal underwear, wool socks, turtlenecks, sweaters, sweatpants, and a water-resistant jacket.
And don't forget ski boots, hats, mittens, and neck gaiters, which are safer than scarves because they're less likely to get caught on other objects and cause strangulation.
Be Careful with Sleds, Skis, and Skates
Winter sports, such as sledding, skiing, and ice skating, can be tons of fun, but they can also be extremely dangerous.
While a sprained knee or broken wrist would certainly put a damper on the winter season, a head injury could result in everything from learning and memory problems to coma and death. For that reason, wearing a helmet is encouraged for all of these activities. Kids who get their kicks on skis need at least one professional lesson before hitting the slopes, and they should never ski alone. Budding figure skaters and hockey stars should wear wrist guards and lace their skates tightly to provide ankle support.
Don't Mess with Fire
Once your kids come in from a cold day, they'll probably want to relax in front of a hot fire. No matter how you heat your home, fires are a huge risk for families during the winter months.
Before building a fire, install a smoke alarm on every floor of the home; you may also need a carbon monoxide detector, as this silent killer gives no warning of its presence. Make sure that your fire screen is firmly attached, not free-standing, as a child could knock it over. Thousands of fires each year are also caused by space heaters. Don't let a child get too close to a space heater. In fact, don't let anything get too close to a space heater – it should always be at least three feet away from particularly flammable things such as curtains, bedding, or furniture.
For minor emergencies, Baptist Health Urgent Care locations are open seven days a week in convenient locations near home with no appointment required. Use our online check-in to save time by reserving your spot so you get back to the winter fun!