Gastric Sleeve vs. Gastric Bypass Bariatric Surgery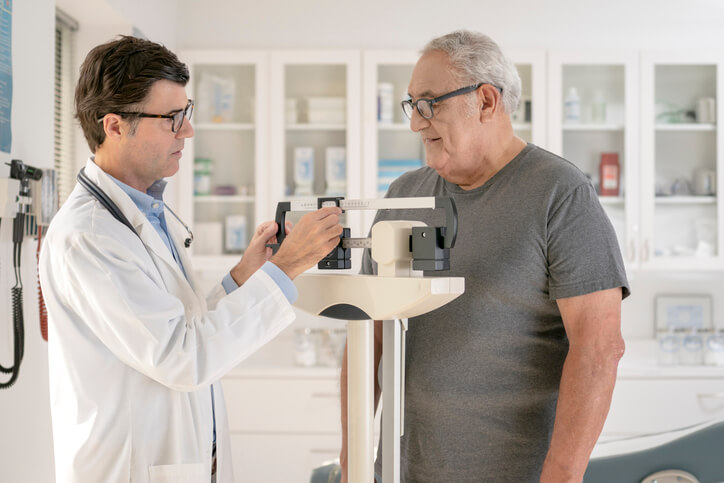 It can be intimidating for a patient considering surgical weight loss to evaluate all the options available today. Of course, your healthcare provider can help you make the best decision for your situation.
Gastric Sleeve vs. Gastric Bypass Surgery
Here, we compare two of the more common procedures: Gastric Sleeve and Gastric Bypass. With a Gastric Sleeve, also called a Vertical Sleeve, the surgeon removes part of the stomach resulting in a tubular-shaped "sleeve". With a Gastric Bypass, the surgeon attaches a small pouch, bypassing the stomach.
Similarities
Both surgical procedures require a two to three-day hospital stay. Both require post-operative lifestyle changes that include fewer, smaller meals and limit the patient to 800 calories per day. Weight loss for either range from 60-80% of excess weight loss in the first 12 to 18 months.
Patients of both procedures may encounter a decrease in weight-related medical conditions including type 2 diabetes.
Differences
A Gastric Sleeve is the less invasive procedure and features a slightly faster recovery period. However, Gastric Bypass has proven consistent results over decades of research. Gastric Bypass patients see rapid weight loss in the first six months and ultimate loss of 60-80% of excess weight, while Gastric Sleeve patients encounter a slower rate of loss but still experience a 60-70% loss of excess weight.
Because a Gastric Sleeve involves removing part of the stomach, it is irreversible. While possible, Gastric Bypass reversals are rare and not typically covered by insurance.
Just remember, no one need go through the procedure and post-operative journey alone. Your healthcare provider, along with supportive loved ones all want to see you succeed and enjoy a healthier life. Learn more about the similarities and differences between Gastric Bypass and Gastric Sleeve surgery from Baptist Health.
Many of our patients have been thinking about bariatric surgery for years. Attending one of our information seminars can help you learn more about our program so you can move forward with confidence.