How to Choose a Hospice Provider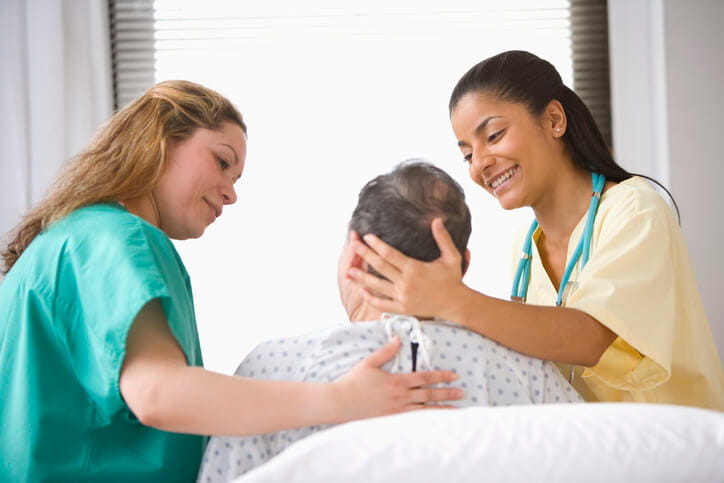 What Is Hospice Care?
Inpatient hospice care is assistance that helps a person with a life-limiting medical condition be free of pain, allowing them to feel comfortable and supported in the last phase of their illness. Its goal is to help a patient live each day as fully as possible. For patients and their families who are choosing hospice care, it's important to know what to look for.
Qualities to Look for When Choosing Hospice Care
Terminally ill patients and their loved ones often have questions about how to choose a hospice. While every person has different needs, here are some important questions for families to ask a hospice during their research:
Where Are You Located?
The closer a hospice is to family members who'll be spending time with a loved one, the better it is for them and for the patient.
Are You a Medicare-Certified and Accredited Facility?
These and other certifications can give you confidence that the patient will be cared for properly and that there's the best chance that costs will be covered by Medicare or private insurance.
How Long Have You Been in Operation and Do You Have References?
You want to find a hospice that has a history of providing excellent care and families who can confirm that.
What Services Do You Provide?
Your doctor can tell you what services will be important to the patient in hospice. Be sure to confirm that the hospice you choose offers them.
How Do You Hire, Train and Manage Your Care Team?
Hospice workers tend to be very compassionate and conscientious people, but you should confirm that the people caring for your loved one have the skills and training necessary to provide proper support. This includes patiently answering the many questions that come up for patients and their families during hospice care.
How Do You Manage Pain and Other Symptoms?
Pain management is one of the most important aspects of hospice care, but proper management of other symptoms is important as well. A hospice should be able to provide details about how they assist patients.
How Are Billing and Payments Handled?
It's important to understand the financial implications of hospice care.
Are Bereavement Services Available?
After a patient has died, their loved ones continue to need support. The hospice should offer services for surviving family members.
Why Choosing the Right Provider Is Important
The right hospice can turn a very challenging time into one that enables a patient to live life as fully as possible and experience positive interactions with family and friends. Consequently, choosing the right hospice provider is extremely important.
At Baptist Health, we're committed to providing compassionate hospice care for your loved ones. Consult your healthcare provider for advice about hospice care in our community. If you're in western Kentucky, learn more about Baptist Health Hospice in Madisonville or call 270-326-4660.