Schedule Your Flu Shot in Your MyChart Account

Everyone age 6 months and older should get a flu vaccine every season with rare exceptions. Vaccination is particularly important for people who are at higher risk of serious complications from influenza. Flu vaccination can reduce flu illnesses, visits to doctors' offices, and missed work and school due to flu, as well as make symptoms less severe and reduce flu-related hospitalizations and deaths.
This year, Baptist Health introduces functionality that gives patients who have a Baptist Health Medical Group provider and a MyChart account the ability to directly schedule their own flu shot online, without having to make a phone call.
Directions for scheduling an appointment:
Log into MyChart and go to Visits:

Click on "Schedule an Appointment."

Click on "Flu Vaccine."

Note: If your provider does not offer flu shots or does not participate in Direct Scheduling, this option will not show.
The next window will show the location you are scheduling and available time slots.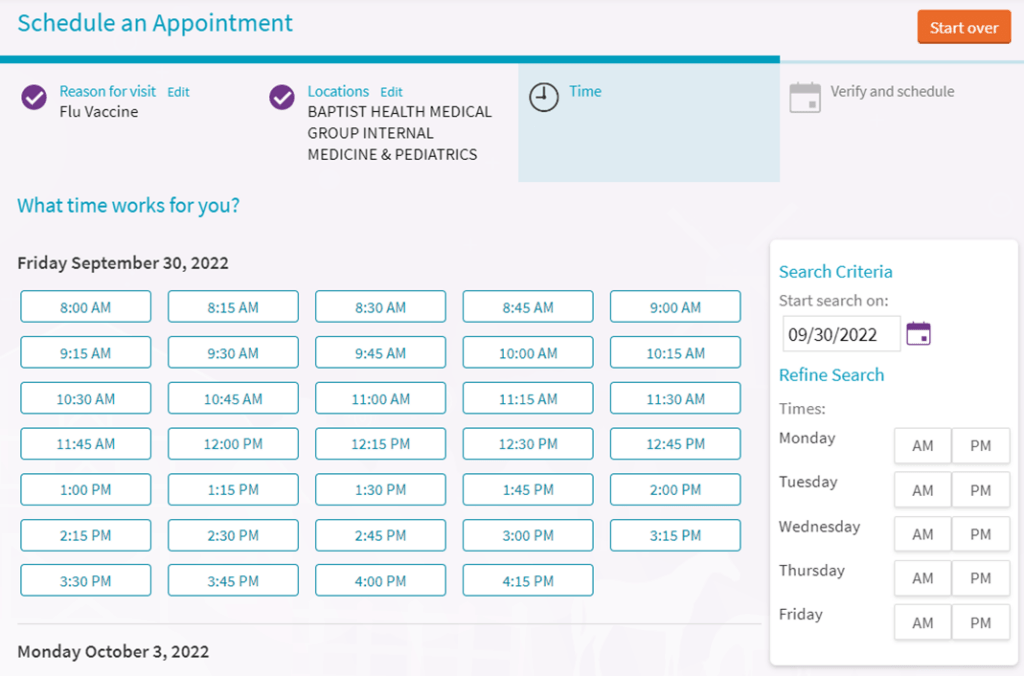 Once a time slot is chosen, MyChart will take you through the verification, pre-registration and eCheck-in.
This functionality is available now to schedule your 2022-2023 flu vaccination in MyChart.