Taking Care of Elderly Parents – Things To Help Them At Home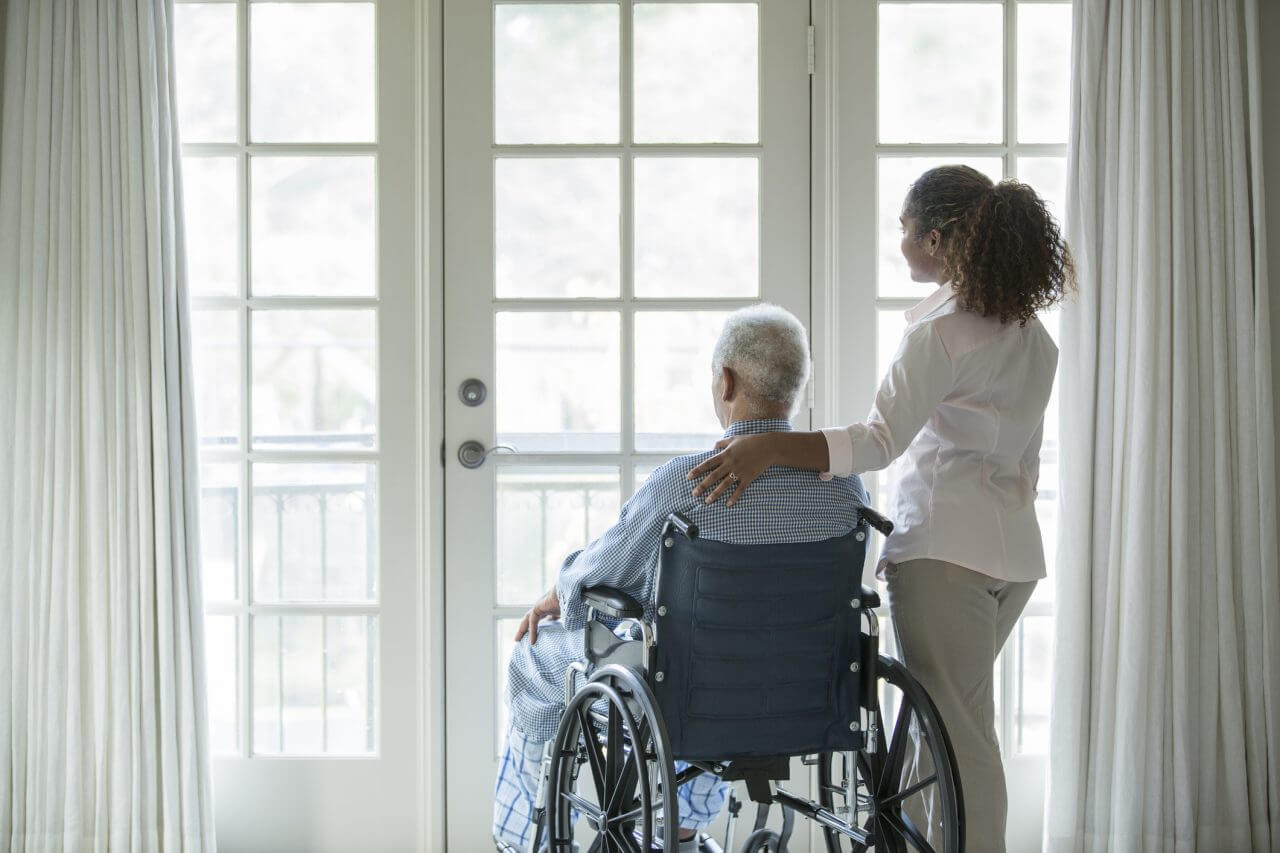 What to Do with Aging Parents?
Many older adults reach a point where they need assistance with the activities of daily living. In some cases, a senior living community is the best option. Other families look into approaches for taking care of elderly parents at home. One of these is for parents to move in with their adult children.
Another option for caring for elderly parents at home is for the senior to stay in their own home and use home care services, like those offered by Baptist Health. This can include having nurses, therapists and others visit the person to provide the healthcare services they need.
How Can I Help My Elderly Parent Stay at Home?
Often, an older adult can remain in their home as long as someone can help with certain tasks. This may mean periodic assistance or daily visits. Either way, caring for elderly parents at home can enable them to stay there and continue to enjoy their independence, even if they're bedridden.
Here are some things you can do to help the elderly at home:
Visit as Needed
In addition to any help you provide, simply checking on them to ensure that they're safe and well is important. The frequency of your visits should be based on the person's health and other factors.
Run Errands
For many older adults, mobility becomes a challenge. If you're able to do their grocery shopping, pick up their prescriptions and handle other errands, this can help them stay in their home.
Cook Meals
Cooking meals for an aging parent or even providing prepared and frozen meals that they can cook is another form of assistance that's helpful in keeping the elderly in their own homes.
Manage Their Finances
Paying bills and managing sources of income gets more challenging as we age. Assisting your parents with this task can take the burden off their plate and protect them financially.
Help Them Stay Connected
As it becomes more difficult for parents to get out and about, isolation and its effect on their mental and emotional health can become a problem. Helping a loved one connect with others by writing and mailing letters for them or arranging phone or video calls is important.
Can You Get Compensation for Taking Care of an Elderly Parent?
In some cases, you can receive compensation for taking care of elderly parents in your home. This financial assistance can be provided in different forms such as direct payments or tax write-offs. If you're considering bringing your parents into your home, you should research the availability of compensation. This may include:
● Medicaid's Cash & Counseling Program
● Veterans aid
● Home & Community Based Services (HCBS) through Medicaid
● Long-term care benefits in an insurance policy
● Paid leave for caregivers from your employer
● Payment for your services by other family members
Learn More About Home Health Care for Elderly Parents with Baptist Health
If your elderly parents want to stay in their home and you feel they can do so, there are many ways you can help them achieve that goal. That may include caring for them yourself, taking advantage of home care services or some combination of the two.
If you or a loved one are considering home care, get details on the areas where Baptist Health provides home health services.