What We Know About the Delta Plus Variant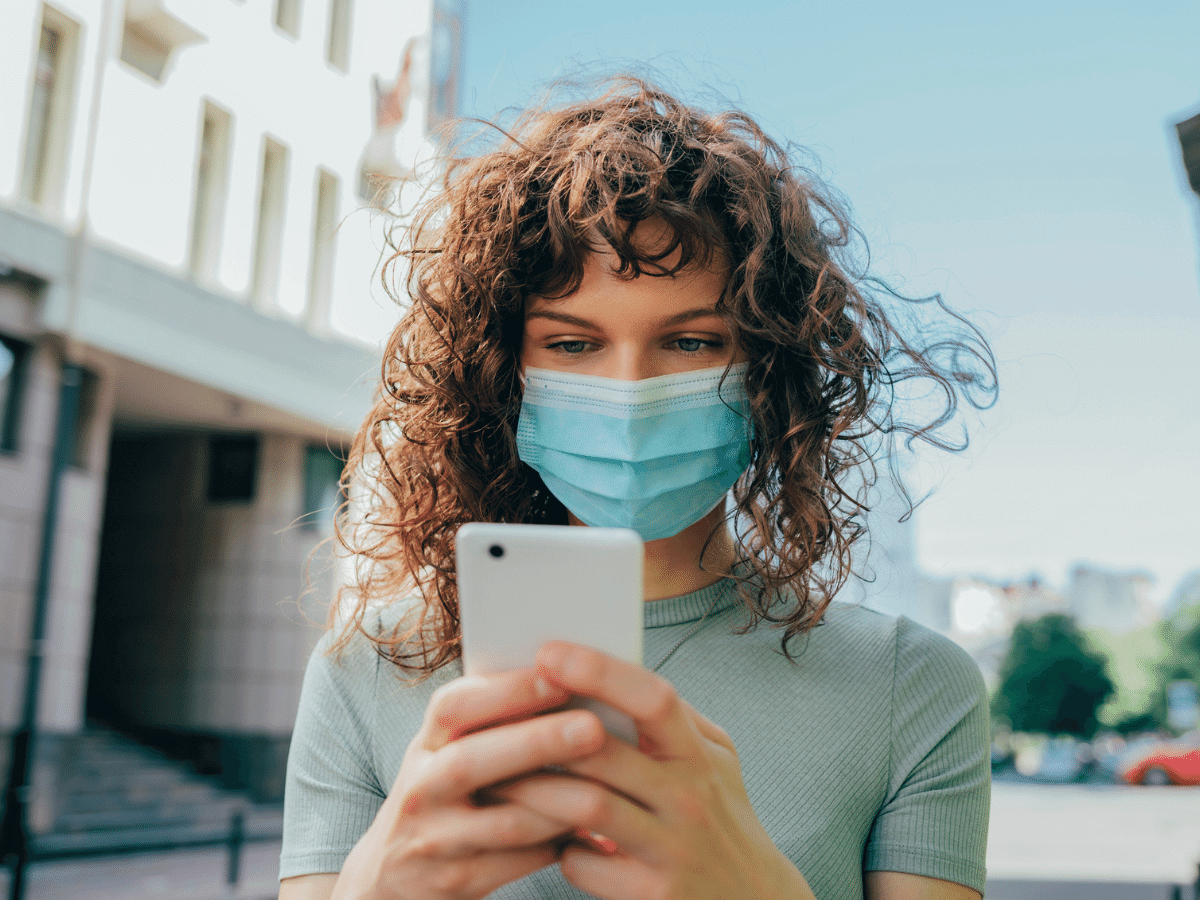 The Delta variant of the virus that causes COVID-19 is estimated to be twice as contagious as the original strain and has been responsible for a significant increase in the number of cases of the illness diagnosed around the world, including in the U.S. Recently, a new mutation of the Delta variant has emerged. First identified in the U.K., it's being referred to as Delta Plus.
Health experts in India, where the virus also has been found, have labeled Delta Plus a "variant of concern," and it appears to be even more transmissible than the highly contagious Delta variant. Cases of Delta Plus have been diagnosed in the U.S. and more than 30 other countries.
---
Save Time and Start Your COVID-19 Test Online
If you're experiencing COVID-19 symptoms or had been exposed to COVID-19, Baptist Health is able to see you virtually, diagnose and order a COVID-19 test to the urgent care closest to you. Learn more and get started now.
---
3 Concerning Characteristics of Delta Plus
Researchers in India who've studied Delta Plus say it has three new concerning characteristics: it's more contagious than the Delta variant, it binds more strongly to receptors in the lungs, and it may cause a reduction in monoclonal antibody response — meaning it might make life-saving monoclonal antibody therapy less effective.
Even so, experts say Delta Plus isn't very different from the Delta variant. And, although it will have to be closely monitored to determine if it has other concerning characteristics like the ability to evade immunities, there's no reason at this time to believe its appearance will be pivotal in any way in the ongoing fight against the COVID-19 pandemic.
The good news is that health experts are now aware that Delta Plus exists. As more data is collected and analyzed, we'll be better positioned to respond to it if any change in current COVID-19 strategies is needed.
---
Don't take a chance with your health.
Getting the COVID-19 vaccine is the best way to prevent COVID-19 infection and end the pandemic. The vaccine cannot give you COVID-19, but it can help protect you from serious illness. Learn more about the COVID-19 vaccine and make a vaccination appointment at a location near you.
---
What You Can Do to Protect Yourself and Your Loved Ones
The most important thing you can do to avoid becoming seriously ill from Delta Plus or any strain of the COVID-19 virus is to get vaccinated. While people can, in rare instances, contract COVID-19 after being vaccinated, the risk of being hospitalized or dying after developing a case of "breakthrough COVID-19" is nearly zero.
Just as importantly, when you get vaccinated, the different COVID-19 variants have one less person in which to take hold and mutate into a form that's even more dangerous. That means in protecting yourself, you're also doing your part to protect your family, your community, and quite literally, other people all over the world.
You can also reduce your risk of becoming ill by following other disease-prevention practices. Wash your hands frequently, avoid large gatherings of unvaccinated people, and wear a mask if you live in an area where it's being recommended or required to do so.
These practices are especially important as we begin moving into the cooler fall months and people start spending more time inside. That includes students around the country returning to classrooms.
Fortunately, with vaccines free and readily available, and with the added knowledge we have about dealing with coronaviruses like Delta Plus, there's every reason to believe that we can, with appropriate caution, continue to lead normal lives.
Schedule Your Vaccination with Baptist Health
Getting vaccinated is fast and convenient, so take action to protect yourself and others from serious COVID-related illness. Schedule your vaccination appointment today.
---
Next Steps and Useful Resources:
Schedule a Vaccine Appointment
Start Your COVID-19 Test Online
Delta Variant FAQ