What Does Home Hospice Mean?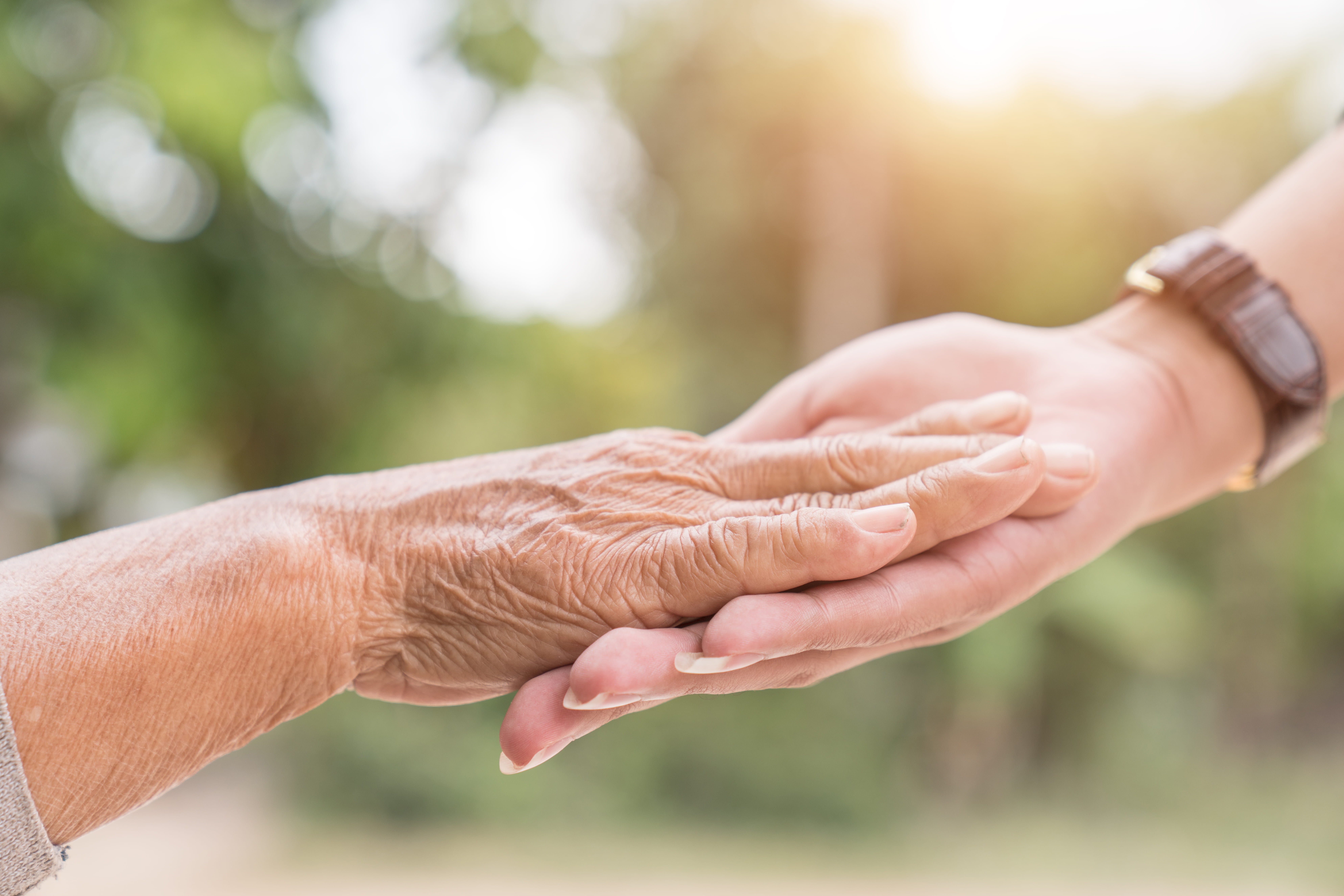 Hospice care is often provided in a facility designed for that purpose. However, the term "hospice" refers to the type of care given to terminally ill patients, and that care can be provided anywhere, including at home.
So, "going into hospice" doesn't necessarily mean moving into a hospice facility but instead beginning to receive hospice care.
The Home Hospice Care Team
What does it mean to be in hospice care at home? The patient will get regular visits and assistance from a home hospice care team. The composition of that team varies depending on the patient's wants and needs but may include:
Primary care physician
Hospice medical director
Registered nurse
Social worker
Counselor
Dietitian
Home health aide
Therapist
Trained volunteer
Clergy
Primary care physician
The patient's primary care physician helps determine when hospice care should begin. They then refer the patient for hospice care and may continue to provide in-home care.
Hospice medical director
The hospice medical director creates a home hospice care plan for the patient, following up as needed to ensure their needs are met.
Registered nurse
Home hospice nurses visit two or three times per week or more. They help ensure that proper care is provided.
Social worker
Hospice social workers help the patient and their family understand end-of-life care and ensure that their home hospice care expectations are met. They can also assist the family in finding other services needed to address their specific challenges.
Counselor
Hospice counselors help the patient and their family work through emotional and psychological challenges posed by end-of-life transitions. This includes talking with them about issues like fear of death, denial of the imminent outcome, a partner's fear of being alone after the patient dies, etc.
Dietitian
Hospice dietitians support the patient's nutritional needs. This can include helping them deal with issues like lack of appetite, nausea, and weight loss. 
Home health aide
Hospice home health aides assist the patient with personal hygiene tasks, feeding, etc. They may also provide light housekeeping, like changing bed linens.
Therapist
Hospice therapists assist patients in maintaining as much of their functional abilities as possible for as long as possible. This can help reduce pain and increase self-sufficiency and self-esteem. 
Trained volunteer
Trained hospice volunteers perform a wide variety of tasks to assist the patient and their family. This can include shopping, running errands, pet care, etc.
Clergy
Hospice clergy members attend to the spiritual health of patients and their families. They answer questions about dying, the afterlife, and other issues as viewed by the person's faith tradition.
All these team members work closely with the patient's primary caregiver — typically a family member or close friend.
What Does Hospice Do at Home?
In addition to the patient's pain and symptom management and emotional care, home hospice teams provide other services, including:
Ensuring availability of necessary equipment and supplies
The home hospice team ensures that the patient has the equipment and supplies they need for their care and comfort. This may include a hospital bed, wheelchair, bandages, incontinence supplies, gloves, etc.
End-of-life education
Patients and families often have questions about what the patient's final moments will be like, how the family can determine that they've died, and the steps to take immediately after the person's death. The hospice team ensures that all their questions and concerns are addressed.
Respite care
Being the caregiver for someone who is terminally ill is mentally, emotionally, and physically draining. Respite care is temporary in-patient care that enables the caregiver to rest, unwind, take care of personal and household tasks, etc.
Caregiver wellness services
The home hospice team not only cares for the patient but also supports the patient's primary caregiver, providing guidance on how they should take care of themselves.
Ultimately, the home hospice team strives to make the patient comfortable, prepare the family for what's to come, and maximize quality time for patients and their loved ones.
Learn More About Home Hospice Services and What to Expect from Baptist Health
End-of-life transitions are challenging. But with the help of a skilled and compassionate home hospice team, patients and families can focus on their remaining time together, knowing team members will help them navigate all the hurdles.
Learn about our Baptist Health Home Care Services. 
---