How Age and Sex May Affect COVID-19 Vaccine Side Effects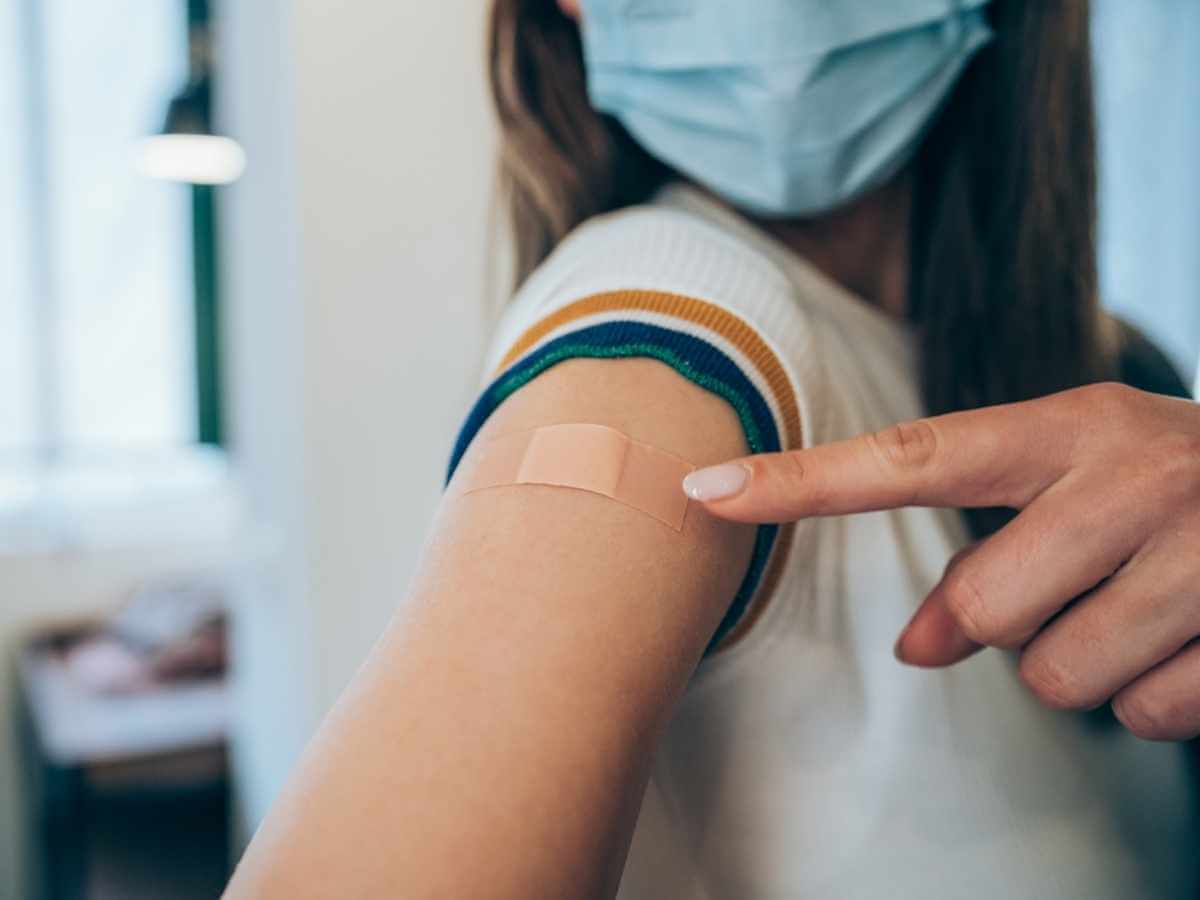 Medically reviewed by: Baptist Health
The Johnson & Johnson, Moderna, and Pfizer vaccines all provide a high degree of protection against developing a serious case of COVID-19 and having to be hospitalized or dying from the virus. However, as with many vaccines, there can be side effects from a COVID-19 shot — issues like redness and/or pain at the injection site, fever, chills, nausea, muscle pain, and headache. According to the Centers for Disease Control and Prevention (CDC), younger people and women are more likely to report side effects after being vaccinated.
COVID-19 Side Effects and Age
Clinical trial data on the Johnson & Johnson/Jansen, Moderna, and Pfizer COVID-19 vaccines reviewed by the CDC shows that people under 60 years of age tend to feel side effects more than people over 60. This includes both "local reactions" (meaning at the place on the body, typically the shoulder, where the vaccine was administered) and "systemic reactions" (meaning side effects that affect other areas of the body or the body generally, like fever).
One possible reason that younger people are more likely to experience side effects is that the COVID-19 vaccine triggers a response by the immune system that prepares it for future encounters with the actual virus, and younger people have more robust immune systems.
---
Save Time and Start COVID-19 Testing Online
If you're experiencing COVID-19 symptoms or have been exposed to COVID-19, Baptist Health is able to provide a virtual care visit and, if needed, order a COVID-19 test to the urgent care closest to you. Begin an urgent care video visit by logging in or signing up for MyChart.
---
COVID-19 Side Effects and Sex
Data reviewed by the CDC also shows that women report side effects more often than men. The study indicated that women, who had received just over 60% of the vaccines, accounted for 79.1% of the reports of side effects.
That figure is similar to reports related to other vaccines, which show that women typically have a stronger immune response to vaccines. The reason for this difference is being studied and may involve different hormone levels in men and women, but currently, it is unclear.
COVID-19 and Second-Shot Side Effects
In addition to the age and sex differences in COVID-19 vaccine side effects, the CDC says that data indicates that the second shot of a two-shot vaccine (Moderna or Pfizer) may be more likely to cause side effects and that they may be more intense than the side effects following a first shot. This isn't unexpected and it's no cause for concern. Your body is simply increasing its ability to fight the coronavirus that causes COVID-19.
Minor Side Effects That Result in Major COVID-19 Protection
Even for younger people and women, who are more likely to experience side effects after being vaccinated for COVID-19, the side effects are generally mild. When you consider the powerful protection from getting seriously ill that comes from getting the vaccine, the temporary discomfort is worth the benefit.
If you haven't been fully vaccinated, you should get your first or second shot as soon as possible. You can schedule an appointment with Baptist Health or get vaccinated by many other providers. Getting vaccinated against COVID-19 is fast, free, and the best way to protect yourself and those around you — and to get back to life more like it was before the pandemic.
---
Next Steps and Useful Resources
Schedule Your Vaccine Appointment
Get Tested for COVID-19
Tips to Mitigate COVID-19 Vaccine Side Effects
Can You Get Other Vaccines at the Same Time as Your COVID-19 Vaccine?
What to Do if You Miss Your Second COVID Vaccine