7 Healthy Recipes That Feel Indulgent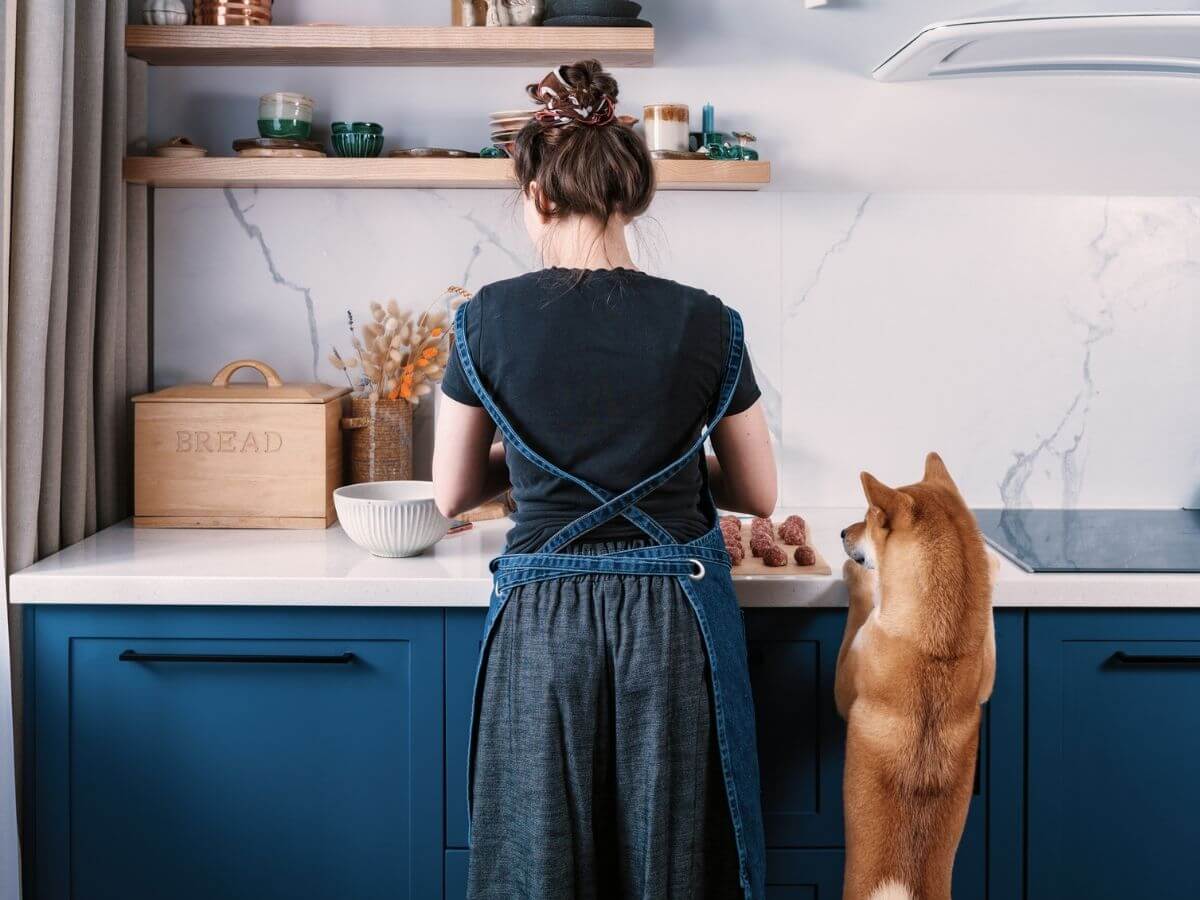 The way many people look at it, there are healthy foods and then there are indulgent foods. What if one recipe could be both? 
Good news: It can! The seven foods below are delicious but with small tweaks that make them better for you than the traditional version. Try them when you're looking to get the best of both worlds!
1. Light Cherry Cheesecake
Ingredients
Nonstick cooking spray
8 graham crackers (3-by-5 inch)
1 tablespoon vegetable oil, such as safflower
3 cups low-fat (1%) cottage cheese
8 ounces reduced-fat bar cream cheese, room temperature
3/4 cup plus 2 tablespoons sugar
1/2 cup reduced-fat sour cream
4 large eggs
2 tablespoons all-purpose flour
1 teaspoon pure vanilla extract
1/2 teaspoon salt
2 bags (12 ounces each) frozen cherries
Directions

Preheat oven to 325°F, with rack set in lower third. Assemble a 9-inch springform pan with the rimmed side of the pan facing down. Coat pan with cooking spray; line side with a long strip of waxed or parchment paper.

In a food processor, grind graham crackers until fine crumbs form. Add oil, and pulse to moisten. Transfer crumbs to prepared pan, and press firmly into the bottom. Place pan on a rimmed baking sheet; bake until crust is lightly browned, about 15 minutes.

Meanwhile, wipe bowl and blade of food processor. Blend cottage cheese and cream cheese until very smooth and glossy, scraping down bowl as necessary, 4 to 5 minutes. Add 3/4 cup sugar, sour cream, eggs, flour, vanilla, and salt; blend just until filling is smooth.

Pour filling onto crust (crust can be hot or warm). Bake until barely set in center, about 1 hour. Turn oven off; let cake cool in oven 1 hour. Transfer to a wire rack, and let cool to room temperature, about 2 hours. Refrigerate until firm, at least 3 hours and up to 2 days.

Make topping: In a large skillet, combine cherries and remaining 2 tablespoons sugar. Boil over high heat until liquid is thick and syrupy, 10 to 15 minutes. Cool, and refrigerate for at least 2 hours and up to 2 days.

To serve, unmold cheesecake (peel off and discard paper). Transfer to a serving platter; top with cherry topping.
Source: Martha Stewart
2. Healthy Spinach and Ricotta Pizza
Ingredients
Dough:
2 cups bread flour, plus more for dusting
1 cup whole-wheat pastry flour, such as Bob's Red Mill
Kosher salt
1 teaspoon olive oil
1 envelope active dry yeast
Nonstick cooking spray
Sauce:

1/2 teaspoon dried oregano
4 plum tomatoes, cored and roughly chopped
2 cloves garlic, thinly sliced
Kosher salt and freshly ground black pepper
1/2 cup fresh chopped basil leaves
Topping:
2 teaspoons olive oil
Kosher salt and freshly ground black pepper
1 1/2 cups grated part-skim mozzarella cheese
2 tablespoons grated Parmesan
One 6-ounce bag baby spinach, steamed, squeezed dry and coarsely chopped
1/2 cup part-skim ricotta cheese
Torn fresh basil for garnish
Crushed red pepper flakes, for sprinkling, optional
Directions

For the dough: Combine both kinds of flour and 1/4 teaspoon salt in a large bowl and make a well in the center. Stir 1 1/4 cups warm water with the olive oil and yeast and pour into the well in the flour bowl. Stir until a soft and shaggy dough forms and then turn out onto a lightly-floured board and knead until smooth and the dough springs back when pressed with your thumb. Transfer to a bowl coated with nonstick cooking spray, mist the dough ball, cover and let stand until doubled in size, about 1 hour. Divide the dough into 2 pieces and roll each into a ball. Cover loosely and let rest an additional 30 minutes.

For the sauce: Combine the oregano, tomatoes, and garlic in a small skillet and bring to a simmer over medium heat. Continue to cook, stirring and lightly mashing the tomatoes with a spatula, until the tomatoes have released their liquid and the sauce has become thick and jammy, about 15 minutes. Remove from the heat, season with salt and pepper and stir in the basil.

For assembling the pizza: Place 2 baking sheets in the oven and turn the oven to 500°F. Stretch and/or roll each piece of dough until very thin and place each on a piece of lightly floured parchment paper that is the same size as the baking sheets heating in the oven (the dough will be a rustic oval shape). Rub each piece of dough with 1 teaspoon of the oil, sprinkle with 1/4 teaspoon salt and 1/8 teaspoon pepper and carefully transfer to the hot baking sheets. Bake until lightly browned, 8 to 10 minutes. Remove from the oven and evenly spread each pizza crust with the sauce, spreading about 1/2 inch from the edge, and then top with the mozzarella, Parmesan and spinach. Return to the oven and continue to bake until the crust is crisp and the cheese has melted and is browned in spots, 6 to 8 minutes, rotating the pans if necessary. Remove from the oven and place small spoonfuls of the ricotta on the pizzas and sprinkle with fresh basil. Sprinkle the pizzas with salt and crushed red pepper flakes, if using.
Source: Food Network
3. Cauliflower Mac and Cheese
Ingredients
2 medium heads cauliflower, cut into florets
1/2 c. unsalted butter
1/2 c. flour
3 c. whole milk
1 tsp. hot sauce, such as Cholula
1 tsp. kosher salt
1 tsp. mustard powder
Freshly ground black pepper
3 c. shredded cheddar
2 c. mozzarella
Finely chopped chives, for garnish
Directions
In a large pot of boiling water, blanch cauliflower until tender, 5 to 7 minutes. 

In a large saucepan, melt butter. Sprinkle over flour and cook until slightly golden, 2 to 3 minutes. Pour in milk and whisk until combined. Season with mustard powder, hot sauce, salt, and pepper. Let simmer until it starts to thicken, about 5 minutes.

Turn off heat and stir in cheeses until they are completely melted. Stir in cauliflower and stir until fully coated in cheese sauce.

Season with salt and pepper and garnish with chives. Serve.
Source: Delish
---
Take Charge of Your Health
Staying at a healthy weight is one of the best things you can do for your long-term health. Learn how weight can impact your quality of life, and discover your healthy weight range by taking our healthy weight range assessment.
---
4. Baked Parmesan Zucchini Curly Fries
Ingredients
Cooking spray
¼ cup cornstarch
4 large egg whites, lightly beaten
1 cup panko (Japanese-style breadcrumbs)
¾ ounce Parmesan cheese, finely grated (see Tip)
1 ½ teaspoons dried oregano
12 ounces spiralized zucchini noodles (see Tip)
¼ teaspoon salt
¼ cup light ranch dressing
¼ cup lower-sodium marinara sauce
Directions

Preheat oven to 425°F. Line 2 baking sheets with parchment paper; coat with cooking spray. Place cornstarch in a shallow dish. Place egg whites in a separate shallow dish. Stir together panko, Parmesan and oregano in a third shallow dish.

Coarsely chop zucchini noodles into 5- or 6-inch-long pieces. Working in batches, dredge the noodles in the cornstarch; shake off excess. Dredge in the egg whites; shake off excess. Dredge in the panko mixture; shake off excess. Arrange the noodles, well spaced apart, in a single layer on the prepared baking sheets. Coat with cooking spray.

Bake until golden and crispy, 10 to 12 minutes. Remove from oven; sprinkle with salt.

Combine ranch and marinara in a shallow bowl; serve alongside the fries.
Source: EatingWell
5. Shepherd's Pie with Healthier Mashed Potatoes
Ingredients
Healthier Mashed Potatoes:
2 large potatoes (1-1/2lbs,) peeled then chopped into 2-inch pieces
1 small head cauliflower, chopped into 2-inch pieces
2/3 cup milk
3 Tablespoons butter, divided
salt and pepper
Shepherd's Pie filling:
1lb ground beef
1/2 onion
2 garlic cloves, minced
salt and pepper
3 Tablespoons gluten-free or all-purpose flour
1 Tablespoon tomato paste
1 Tablespoon Worcestershire sauce
1 Tablespoon gluten-free Tamari or soy sauce
15oz can chicken broth
2 cups frozen vegetable medley
Directions
For the Healthier Mashed Potatoes: Bring a few inches of water to a boil in a large soup pot then drop a steamer basket into the pot. Add potatoes, place a lid on top, turn heat down to medium, and then steam potatoes for 5 minutes.

Add cauliflower florets on top of the potatoes, place lid back on top, then steam for another 10 minutes or until cauliflower and potatoes are very tender. Transfer to a large food processor fitted with the whipping blade.

Meanwhile, warm milk and 2 Tablespoons butter in a small saucepan then add to food processor with salt and pepper. Process until very smooth then set aside.

For the Shepherd's Pie filling: Preheat oven to 400°F. Brown ground beef, onions, garlic, salt, and pepper in a large skillet over medium-high heat then drain, and return to the skillet. Sprinkle in flour then stir well and cook for 1 minute.

Add tomato paste, Worcestershire sauce, gluten-free Tamari or soy sauce, and chicken broth to the skillet then bring to a boil. Lower heat then simmer until sauce has thickened, 5-6 minutes. Add frozen vegetables then more salt and pepper to taste.

Pour mixture into a large, oven-proof casserole dish then top with healthier mashed potatoes and dot the top with remaining Tablespoon butter, salt, and pepper. Place casserole dish on top of a baking sheet (in case the sauce overflows) and bake for 20-30 minutes, or until top is golden brown.
Source: Iowa Girl Eats
6. Spicy Chipotle Cheeseburgers
Ingredients
Burgers:
1 lb 96% lean ground beef (or lean ground turkey)
1 chipotle pepper in adobo sauce, finely chopped
pinch salt
Creamy chipotle spread:
1 cup nonfat plain Greek yogurt
1 chipotle pepper in adobo sauce
Toppings:
Whole grain buns (whole wheat, brown rice, etc.)
Sliced roma tomato
Lettuce
Extra sharp cheddar cheese
Directions
To make the burgers, combine beef, chopped chipotle pepper and salt in a large bowl. Create 4 evenly sized patties. Gently press each patty down in the center with your thumb to create an indent–this promotes even cooking. Grill to desired doneness, about 4-5 minutes per side.

To make the sauce, blend Greek yogurt and chipotle pepper in a food processor or blender until well combined.

To assemble burgers, spread sauce onto the top side of the bun. Top bottom half with lettuce, burger, cheese and tomato slices (or whatever you'd like–it's your burger!) and finish off with the top half of the bun. Serve immediately. Leftover meat patties can be stored in an airtight container in the refrigerator for up to 5 days.
Source: Ari's Menu
7. Greek Yogurt Blueberry Pancakes
Ingredients
3/4 cup 0% fat plain Greek yogurt
1 egg
1/2 cup flour
1 tsp baking soda
1 cup fresh blueberries
Directions

In a small bowl, stir yogurt until smooth. Crack an egg over the yogurt and stir to combine roughly.

In a medium bowl, mix together the flour and baking soda.

Pour yogurt and egg mixture into the bowl with the flour and baking soda. Stir to combine. (The batter will be very thick.)

Spoon 1/4 cup batter onto a non-stick pan heated to low-medium. Use spoon to gently spread out batter into an even circle on pan. (The thinner it is, the quicker it takes to cook).

Put several blueberries on pancake batter.

Flip the pancakes when they start to bubble a bit on the surface. They should be done when you start to hear the blueberries sizzle.
Makes 10-12 mini pancakes
Source: Not Your Average College Food
The Tip of the Healthy Eating Iceberg!
Breakfast, appetizers, lunch, dinner, and dessert… The point of these recipes is to show that there are great ways to make all types of recipes healthier!
These tips are helpful for everyone, but if you have specific weight management needs, Baptist Health can help. Learn about our bariatric care and weight loss services. 
---
Next Steps and Useful Resources
Find a Provider
Take Our Free Weight Loss Surgery Assessment
Did You Gain Weight During Quarantine? Here's How to Lose It.
Stuck in a Pandemic Food Rut? 6 Ideas to Break Out.
Easy & Healthy Food Swaps for Weight Loss