Brown Rice vs. Quinoa: Health Benefits of Each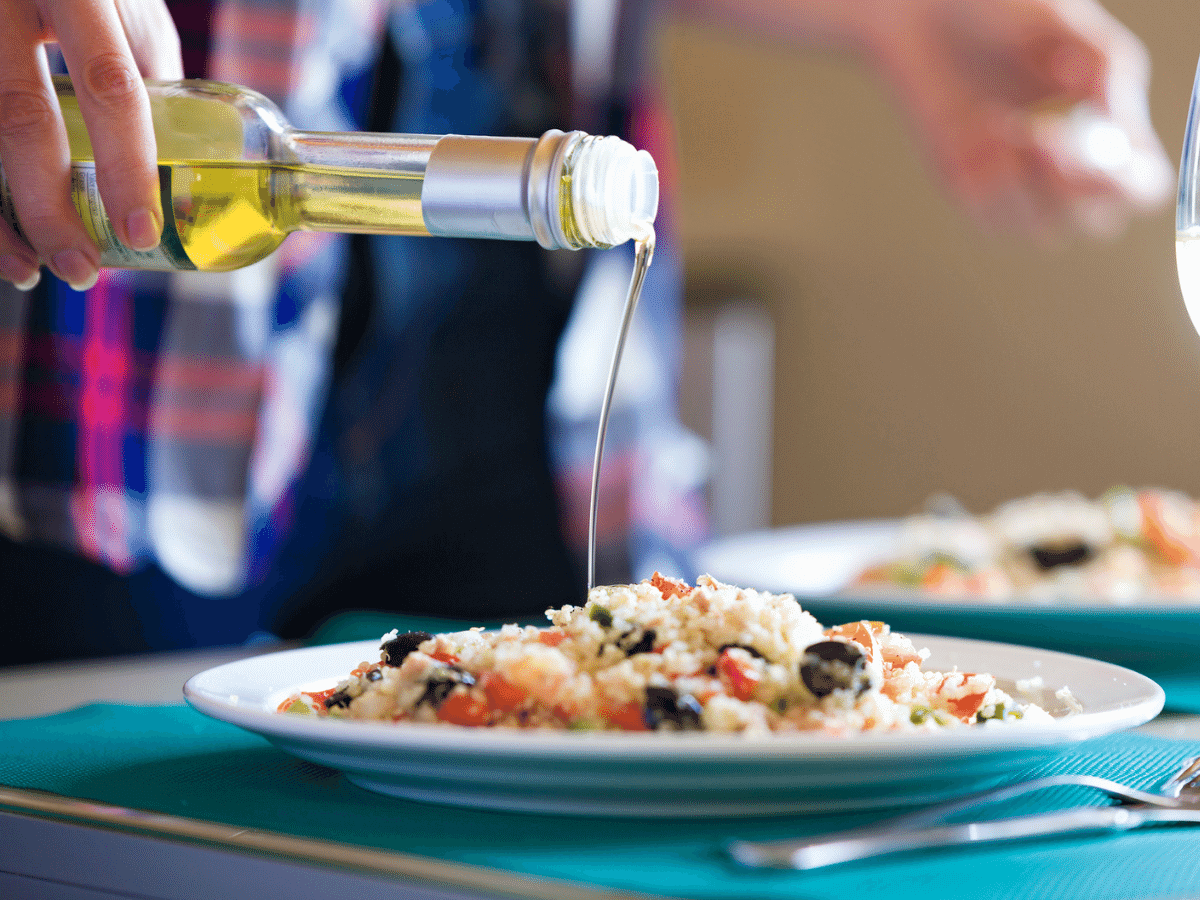 Brown rice is a well-known source of what's called "clean carbohydrates" — carbs from sources that are in their most natural and unprocessed state. In recent years, quinoa (pronounced keen-waa) has become another popular source of clean carbs. But how do the two stack up against each other in terms of healthy eating? 
What Are Brown Rice and Quinoa?
Brown rice is a grain and the precursor, so to speak, of white rice. White rice is simply brown rice with the husk removed. Brown rice is the healthier choice since the husk contains fiber and germ, which have important nutrients. 
Quinoa is the seed of the goosefoot plant. But it's prepared and eaten much like a grain, so many people use it that way, often substituting it for white or brown rice. 
How Do Brown Rice and Quinoa Compare in Nutrition?
When looking at a 1-cup serving of cooked quinoa and medium-grain brown rice, below are the numbers on their nutrition.
Brown rice
Calories: 218
Protein: 4.52g
Fiber: 3.51g
Carbs: 45.8g
Fat: 1.62g
Sodium: 1.95mg
Sugars: 0g
Quinoa
Calories: 222
Protein: 8g
Fiber: 5g
Carbs: 39g
Fat: 4g
Sodium: 13mg
Sugars: 2g
As you can see, brown rice and quinoa are similar in many ways but there are some significant differences.
---
Your Health on Your Time
Manage your healthcare simply and easily, in one place, with Baptist Health's MyHealth app. The MyHealth app gives you the ability to manage your health on the go with useful, easy-to-use tools. View and manage your medical information in MyChart, find a Baptist Health provider, check-in online at a Baptist Health Urgent Care, or find a Baptist Health location near you. It's your resource for online healthcare management & MyChart at Baptist Health. Learn more or download today in the Apple App or Google Play Stores.
---
Brown Rice and Quinoa Head-to-Head
In assessing where these healthy foods are the "winner" from a nutritional perspective, each gets the nod in certain areas. Quinoa has more protein, amino acids, and micronutrients than brown rice, along with fewer carbs. However, brown rice has fewer calories than quinoa, which can be important to those watching their caloric intake. 
And for people on a gluten-free diet, both brown rice and quinoa are winners. They're naturally free of gluten. However, it's important to be aware that cross-contamination can occur during processing, so it's best to look for a brand that's certified as gluten-free.
Which Should I Eat: Brown Rice or Quinoa?
The good news is that there's no wrong answer to the question about whether you should eat brown rice or quinoa. Both foods have many known or suspected health benefits including improved gut health and decreased inflammation in the body with quinoa, lower blood pressure and improved heart health with brown rice, and improved digestion with both. 
So, maybe the best answer is: "Eat both!" After all, variety is the spice of life. Experiment with brown rice and quinoa both as recipe ingredients and as side dishes and you'll probably find different areas where one's more pleasing to your palate or a better enhancement to a recipe than the other. 
But keeping both brown rice and quinoa in your pantry will ensure that you've always got a couple of delicious sources of vitamins, minerals, micronutrients, and other elements handy. It'll also ensure that you've got great options for keeping your body healthy and your stomach happy.
Get Nutritional Insights from Baptist Health
Do you have questions about your nutrition and its impact on your health? Find a Baptist Health provider in our directory and make an appointment today.  
---
Next Steps and Useful Resources:
Find a Provider Near You
Sign Up For Our Free Email Newsletter
Nutrition for Women 50 and Over
Foods to Avoid on a Gluten Free Diet