Home Care for Dementia Patients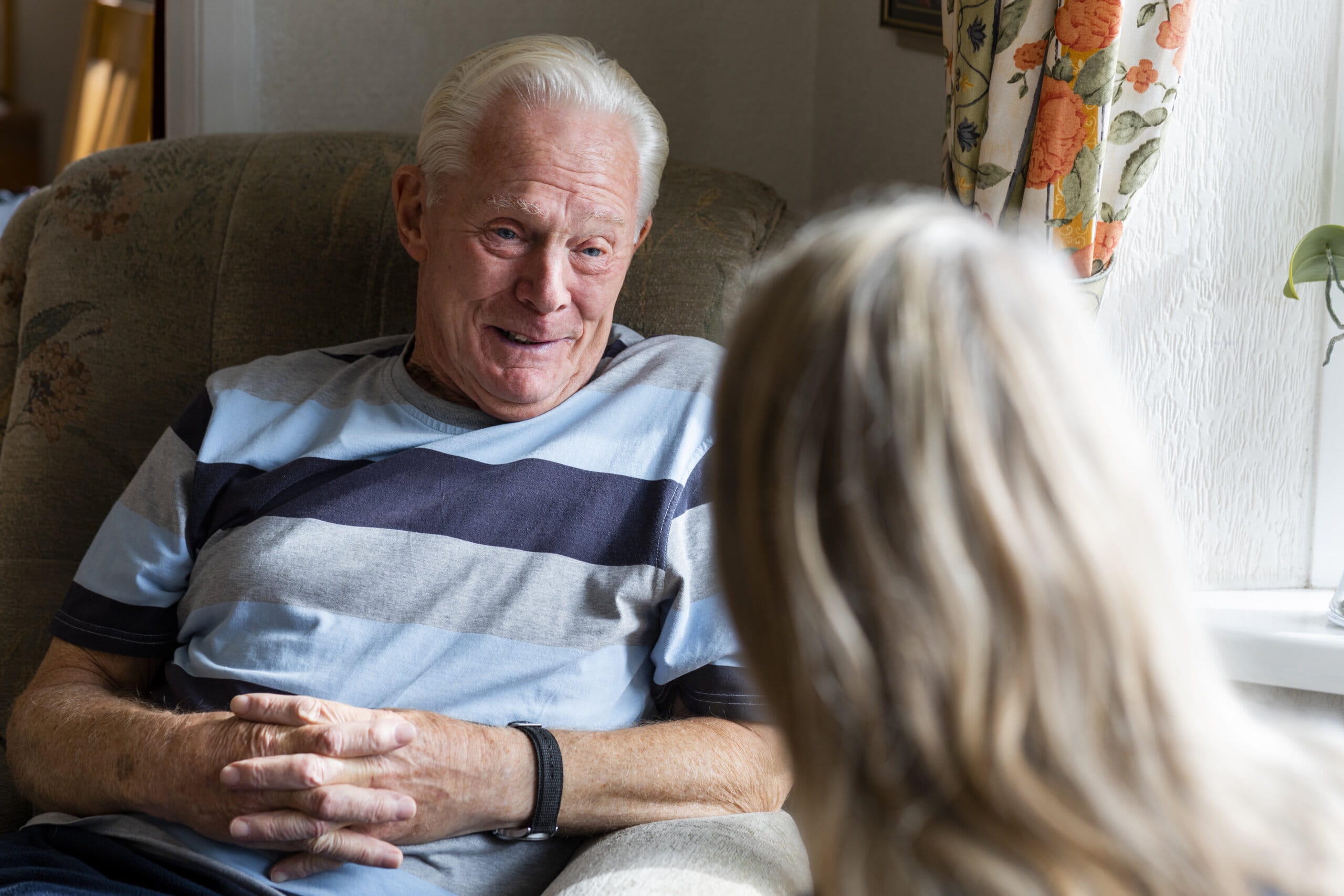 Can dementia patients be cared for at home? Yes, they can. Families that care for a dementia patient at home find it both challenging and rewarding.
Do dementia patients do better at home? Generally speaking, yes, they do. It's been shown that dementia patients who remain in their homes are happier and stay healthy longer.
Dementia Home Care Services
Every dementia patient is unique. Consequently, at-home care for dementia patients and those with similar conditions is highly individualized. Care plans also evolve as the disease evolves, with different services provided for those with early-, mid-, and late-stage dementia.
In addition, care regimens take into account the needs of the primary caregiver and other family members to ensure the most positive experience possible for everyone affected by the patient's condition.
How to Care for Dementia Patients
People often use "dementia" as an umbrella term for cognitive decline, particularly in older adults. However, it's important to note that several conditions affect cognition, including:
Alzheimer's disease
Creutzfeldt-Jakob disease
Vascular dementia
Parkinson's disease dementia
Lewy body dementia
Young-onset dementia
Frontotemporal dementia
Huntington's disease
Traumatic brain injury dementia
Mixed dementia
Wernicke-Korsakoff syndrome (including dementia from alcohol abuse)
Down syndrome
Each has unique characteristics that caregivers must address using different home care services and approaches, such as:
Appropriate mental stimulation, which can reduce agitation
Periodic home safety reviews to ensure the home environment is as risk-free as possible
Memory tools like established routines, to-do lists, calendars, automatic reminders, etc.
Ongoing learning, which can slow the pace of cognitive decline
Respite care, which is temporary care outside the home to allow the primary caregiver to rest and tend to other tasks
Benefits of Home Care for Dementia Patients
Dementia patients benefit from staying in their homes in multiple ways. The advantages include a familiar environment that's less disorienting and provides a greater sense of safety and security. Home care also ensures that a patient is eating the foods they prefer and getting proper nutrition. In addition, a home care plan can be designed around the patient's normal daily rhythms.
Patients get these benefits through the different services a home care professional can provide, including:
Companion services
Companionship is vital to dementia patients and an essential part of home care services. It includes helping with recreational activities and simply spending time interacting with the patient in their home.
Personal care services
These services include helping the patient with bathing and dressing, exercising, and eating.
Homemaker services
Dementia patients benefit from assistance with shopping, meal planning and preparation, and general housekeeping.
Skilled care services
A home care professional can provide specialized care for a dementia patient's medical conditions. This can include giving injections, caring for wounds, and assisting with physical therapy treatments.
Learn More About at Home Care for Dementia Patients from Baptist Health
Baptist Health's team of therapists, nurses, and other professionals provides skilled, compassionate care for dementia patients. Learn more about Baptist Health Home Care Services and our holistic, integrated approach to dementia care.
---