COVID-19 and Flu Safety Tips From a Doctor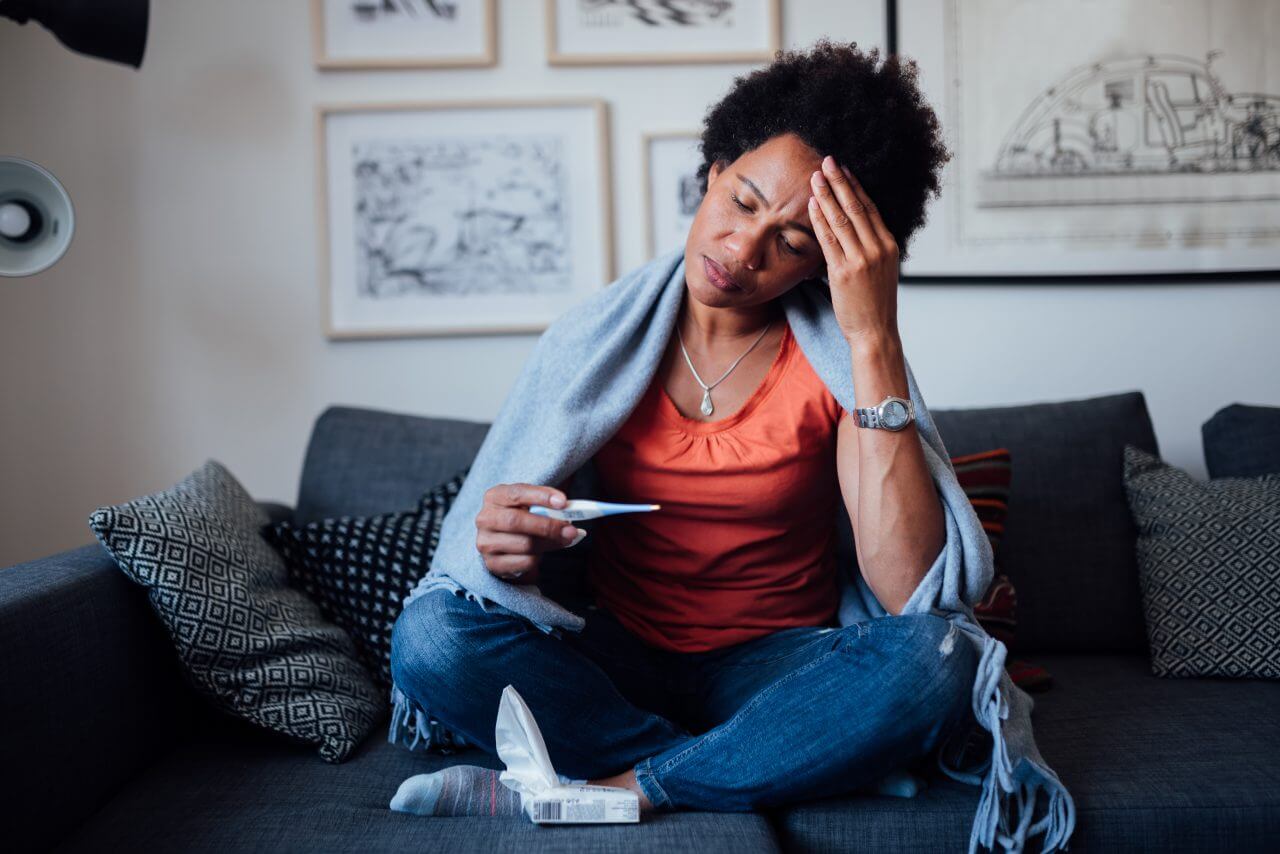 2020 has been a rough year for us all. Along with the stressors of everyday life, we have had to learn to change our lifestyles, protect our families and adapt to something none of us have ever experienced in our lifetime – a global pandemic.
The most important thing this winter is to continue to be mindful that COVID-19 still exists – alongside the flu – and to practice masking, social distancing and proper hand sanitization measures. The symptoms of both viruses are very similar in nature and we are here to provide safe, quality care centered on you.
There have been over 13 million cases of COVID-19 in the United States, according to the Centers for Disease Control & Prevention (CDC). Of those cases, approximately 300,000 deaths have occurred from the virus.
Over the last few months, we have seen the number of cases in most states rise significantly, indicating the virus is not going away easily. That illustrates the need for us all to continue to practice safety measures to stop the spread, and until a safe and effective vaccine is widely distributed.
We are also now in the middle of flu season. It's more important than ever for you to get a flu vaccine in order to help reduce the burden on our hospitals, physician offices, outpatient facilities and healthcare workers who are responding to COVID-19 patients and use of medical resources. According to the CDC, getting a flu vaccination can decrease the risk of contracting the flu virus by 40 to 60 percent.
For COVID-19, anyone should get tested if they have symptoms, have had close contact with someone who has the virus, or have been asked to get tested by their healthcare provider, or local or state health department. Not everyone needs to be tested.
There are two types of tests: rapid and PCR tests. Rapid testing is quick to receive results (within 24 hours or less), but are less accurate. However, PCR tests are proven to be more accurate, but the results take a bit longer to receive (within 12 to 72 hours).
Baptist Health has always been here to address flu-like symptoms, including those associated with COVID-19. Our Urgent Care clinics have been COVID-19 evaluation and testing sites since the first case of the virus first came into our community.
We also continue to offer Urgent Care Video Visits and e-visits, 24/7, through MyChart. This allows you to access one of our providers, get diagnosed and treated through your smartphone, tablet or computer, all within a few minutes. Our Urgent Care Video Visits are especially helpful should you be experiencing flu or COVID-19 symptoms and do not feel up to leaving your home.
For more information on COVID-19 resources at Baptist Health, click here.