How to Safely Celebrate Thanksgiving This Year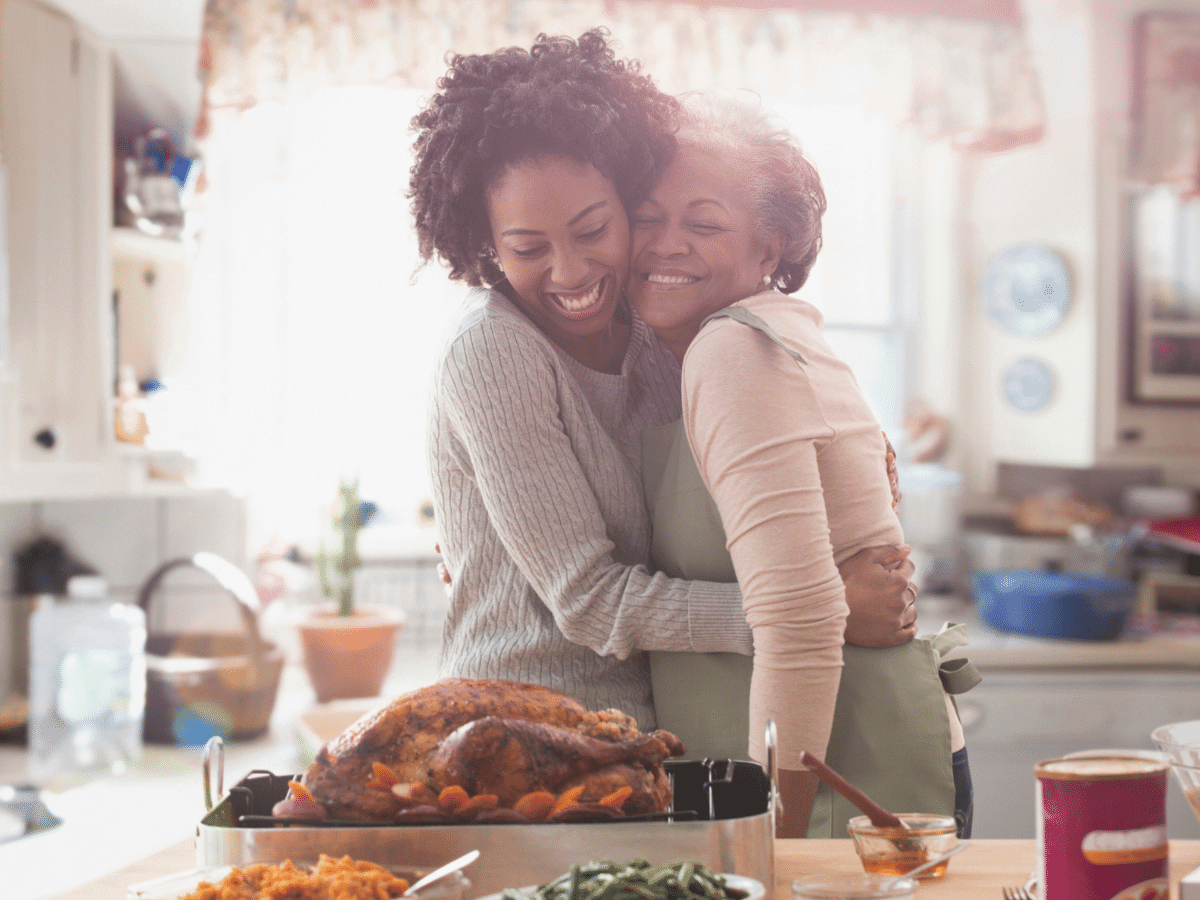 The advice that public health officials and medical experts gave in 2020 regarding holiday gatherings was that because of COVID-19 they should be canceled or be virtual events. A lot has changed since then. Most importantly, while it's still imperative that unvaccinated people get vaccinated, a significant percentage of the U.S. population has had their one- or two-shot regimen. 
Consequently, officials generally are saying that this year, people should assess their risk tolerance and plan with it in mind. For some, that may mean another virtual celebration, particularly if anyone who would attend an in-person event has underlying health issues that put them at higher risk of developing a serious case of COVID-19.
But many people are planning to gather around the table and enjoy a meal with friends and family. If that describes you, keep in mind that you can celebrate while also taking common-sense precautions. 
---
Skip the Waiting Room. Keep the Quality Care.
Baptist Health eVisits let you skip the drive & waiting room – and still provide clinical-level care online from Baptist Health providers with no video needed, 24/7. To get started, sign up for MyChart or sign in to MyChart.
---
5 Important Disease-Prevention Practices for the Holidays
If you're planning to celebrate the holidays with loved ones, good for you! The social bonds that have been tested and strained by this pandemic are so important to our health and happiness.
Just keep these five "ingredients" in mind for helping to minimize the COVID-19 risk and use them as appropriate for your gathering:
Vaccination. Getting vaccinated against COVID-19 is unquestionably the best way to reduce your risk of serious illness. Vaccination is fast, free, safe, and effective.

Testing. COVID-19 testing is readily available at sites all over the U.S. and around the world. Should you and the people you'll be seeing on Thanksgiving choose to get tested just before your event and everyone tests negative, you can be confident that your group's risk of transmitting the virus to one another is greatly reduced. 

Masking. Wearing a mask when you aren't eating or drinking doesn't guarantee that you won't contract COVID-19 or spread it to someone else, but it does lower the risk significantly.

Adequate ventilation. COVID-19 is primarily spread by airborne particles. Having windows open and air continuously moving through rooms where people are gathering helps lower the risk that anyone will inhale lingering virus particles. And, of course, no ventilation can match the air movement that takes place outside!

Physical distancing. While you want to be close enough to others to enjoy their company, the farther apart you are, the lower your risk is of contracting or spreading the virus.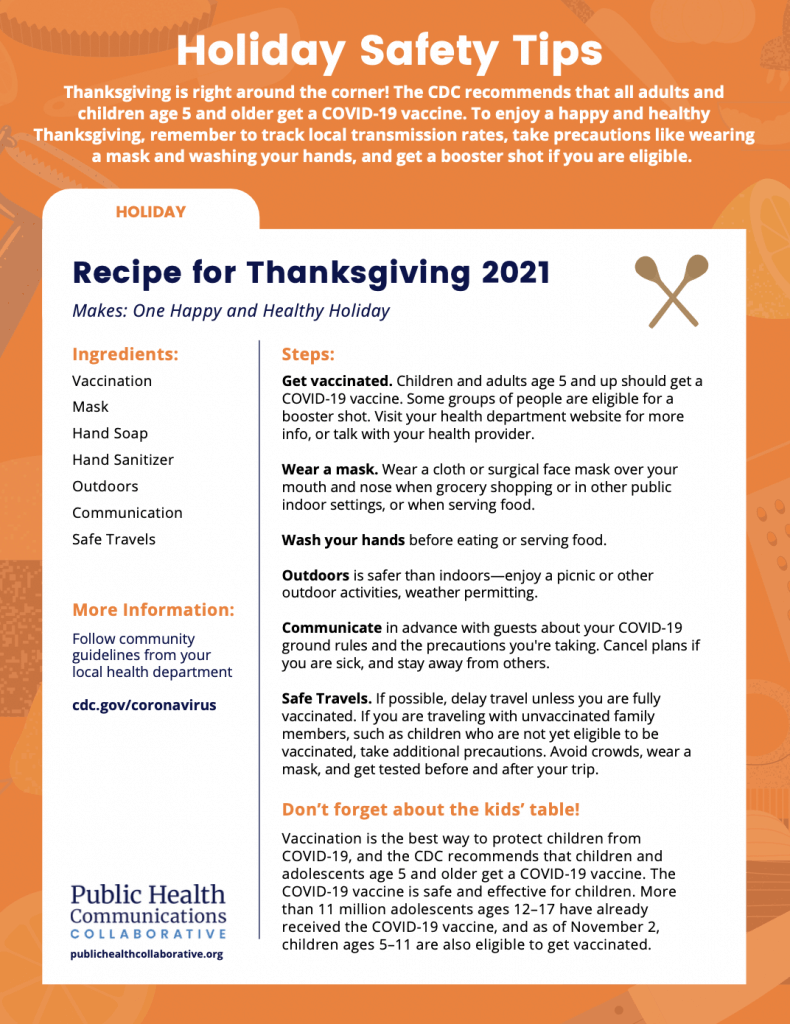 Tips for Air Travel
If you'll be flying to a Thanksgiving celebration, you should be reassured that experts don't believe that air travel is a major source of COVID-19 transmission. This is partly because of the mask mandates that airlines have in place and because the ventilation in airliners is very good. 
Even so, if you have some flexibility in your schedule and can arrive at your destination a few days before your holiday celebration, that time will allow you to get tested or potentially to notice that you're not feeling well and stay clear of the event if appropriate. 
When you fly, be sure to wear a high-quality mask and keep it on for as much of the flight as possible. If you can avoid eating and drinking on the flight, that's ideal.
Have a Happy and Safe Thanksgiving!
If you're able to be with family and friends for Thanksgiving, that may be the top thing to be thankful for! And if you practice a little caution regarding disease transmission at the event, perhaps the only things exchanged will be hugs, smiles, and stories. If you do find yourself needing care this holiday season, Baptist Health is here for you with in-person and virtual care options to bring you the care you need when and where you need it.
---
Next Steps and Useful Resources
Start a Virtual Care Visit
Download the Baptist Health MyHealth App
What You Need to Know About Traveling During COVID-19
How to Safely Enjoy Fall Activities During COVID-19