Louisville Awards & Accreditations
Ranks #1 in Metro Area in 2016 U.S. News & World Report listing.
Baptist Health has two of Kentucky's top three hospitals, with Baptist Health Louisville ranking second, and Baptist Health Lexington tying for third, in the annual U.S. News & World Report Best Hospitals rankings. Baptist Health Louisville was judged as "high performing" in all nine adult procedures and conditions rated in the U.S. News report: abdominal aortic aneurysm repair, aortic valve surgery, heart bypass surgery, heart failure, colon cancer surgery, chronic obstructive pulmonary disorder (COPD), hip replacement, knee replacement and lung cancer surgery.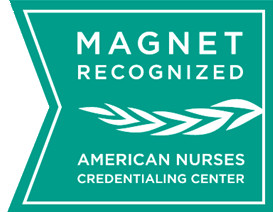 Magnet recognized for nursing excellence.
Only 6 percent of hospitals ever earn the American Nurses Credentialing Center (ANCC) Magnet Recognition®. Baptist Health Louisville has earned the designation twice, showing a commitment to patient care, nursing excellence and innovations in the nursing field.



Baptist Health Louisville prides itself in the following distinguished accolades:
Named among the Best Places to Work in Kentucky for 13 consecutive years
National Accreditation as Heart Attack Receiving Center through the American Heart Association's Mission: Lifeline program
Get With the Guidelines – Target Stroke Gold Plus Elite for two consecutive years (meeting benchmark of providing TPA in less than 45 minutes to 50% of patients)
Joint Commission Accredited Stroke Center since 2007
Commission on Accreditation of Rehabilitation Facilities – for general medical and stroke since 1984
Gold award for Heart Attack Care
National accreditation for Excellence in Breast Care
Center of Excellence for Wound Care Center
National certification for excellence in patient care for Baptist Health Medical Group's CBC Group: Consultants in Blood Disorders and Cancer
Baptist Health Louisville Recognized for Commitment to Breastfeeding Services
Designated Bariatric Surgery Center of Excellence
Breast Imaging Center of Excellence