Be a Physician at Baptist Health Floyd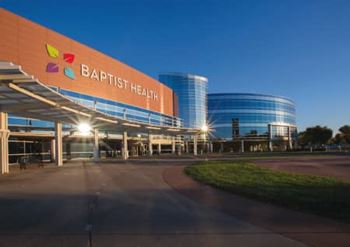 Baptist Health Floyd is made up of primary care physicians, specialty physicians, nurse practitioners and physician assistants who are employed by Baptist Health Medical Group. We offer patients a network of primary care and specialty providers at locations throughout Southern Indiana.
Our employed physician network consists of multiple primary care and specialty offices and two urgent care locations. Our comprehensive group of physicians and specialists make up more than 100 providers in our network. Specialties include but are not limited to neurology, endocrinology, general surgery, oncology, orthopedics, vascular surgery, psychiatry, pain management and cardiology.
Routinely recognized for its excellence in providing outstanding quality care, Baptist Health Floyd is a community hospital with a medical staff of more than 400 physicians — representing a variety of specialties — and employs over 2,000 associates. Floyd Memorial provides services to patients in seven Southern Indiana counties with a population of more than 300,000 people. This offers you the opportunity to work in a community environment while being minutes away from a major metropolitan city.