Top-Notch Facilities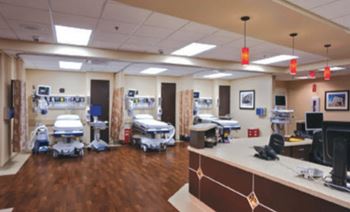 Renovation of the Women's Center began in the fall of 2016. It includes renovation of the postpartum rooms, labor and delivery suites, nursery, and the construction of a new cesarean section operating room. The hospital provides comprehensive care for women in both obstetrics and gynecology.
In late 2013, the surgery area was also renovated and includes expanded pre- and post-op areas, post anesthesia care unit (PACU) and waiting room for patient families. Baptist Health La Grange offers a wide complement of inpatient and outpatient general, gynecological and breast surgery, including stereotactic breast biopsy. A full range of diagnostic imaging services is available, including 3-D mammography, ultrasound and bone density.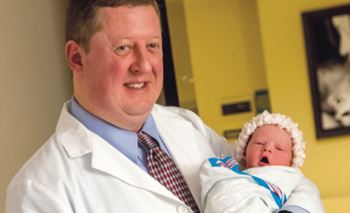 For ease of access to patients outside of La Grange, the Baptist Health Crestwood outpatient center offers mammography, bone densitometry, CT and X-ray capabilities. In addition, the Women's Diagnostic Center, in the heart of St. Matthews, is operated by the hospital and offers a full range of imaging services for women. For women who are diagnosed with cancer and require chemotherapy, a newly remodeled Infusion Center is located on the third floor of the hospital. Baptist Health La Grange also provides infusion services, including chemotherapy, at two additional locations throughout the region, including Baptist Health Eastpoint and at the Baptist Health Medical Group CBC Group in St. Matthews.