Southern Indiana Home Care
​
We believe a comfortable and familiar setting is a vital part of the healing process. And for many patients, leaving home to receive medical treatment is not an option. Baptist Health Floyd's Home Care services provides quality medical care seven days a week.
Skilled nurses are trained to provide services addressing a broad range of medical needs, including but not limited to:
Skilled nursing services for medical care/treatment
Prevention of re-hospitalization for chronic disease
Fall prevention assistance
Medication management
Chronic disease management
Intravenous (IV) therapy and medication management
Rehabilitation services including: Physical therapy- ortho/spine post-op, Occupational therapy and Speech therapy
Wound care
Home health aide services -certified aides assist with the activities of daily living
Telemedicine services
We proudly serve patients in six Southern Indiana counties including Floyd, Clark, Harrison, Crawford, Washington and Scott counties.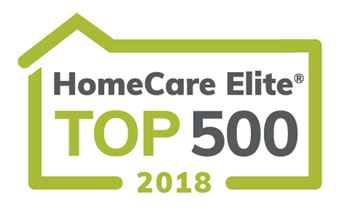 Baptist Health Floyd Home Care has earned recognition on the 2018 HomeCare Elite™ List of top-tier home healthcare agencies as a Top 500 home health agency in the nation. This quality measure and recognition demonstrates our diligence in reducing hospital re-admissions and providing friendly, exceptional care to our patients in the comfort of their own homes. We are proud to have received recognition on the list for the past seven years.
Baptist Health Floyd Home Care is also exceptionally rated by Medicare; exceeding national standards in most categories. To compare Baptist Health Floyd Home Health to other home health agencies in the area, click here.
To download a brochure, click here. For more information on Baptist Health Floyd Home Care, call 812.948.7447.
After several surgical procedures, the home healthcare team at Baptist Health Floyd helped Bo Christiansen on his road to recovery.
​