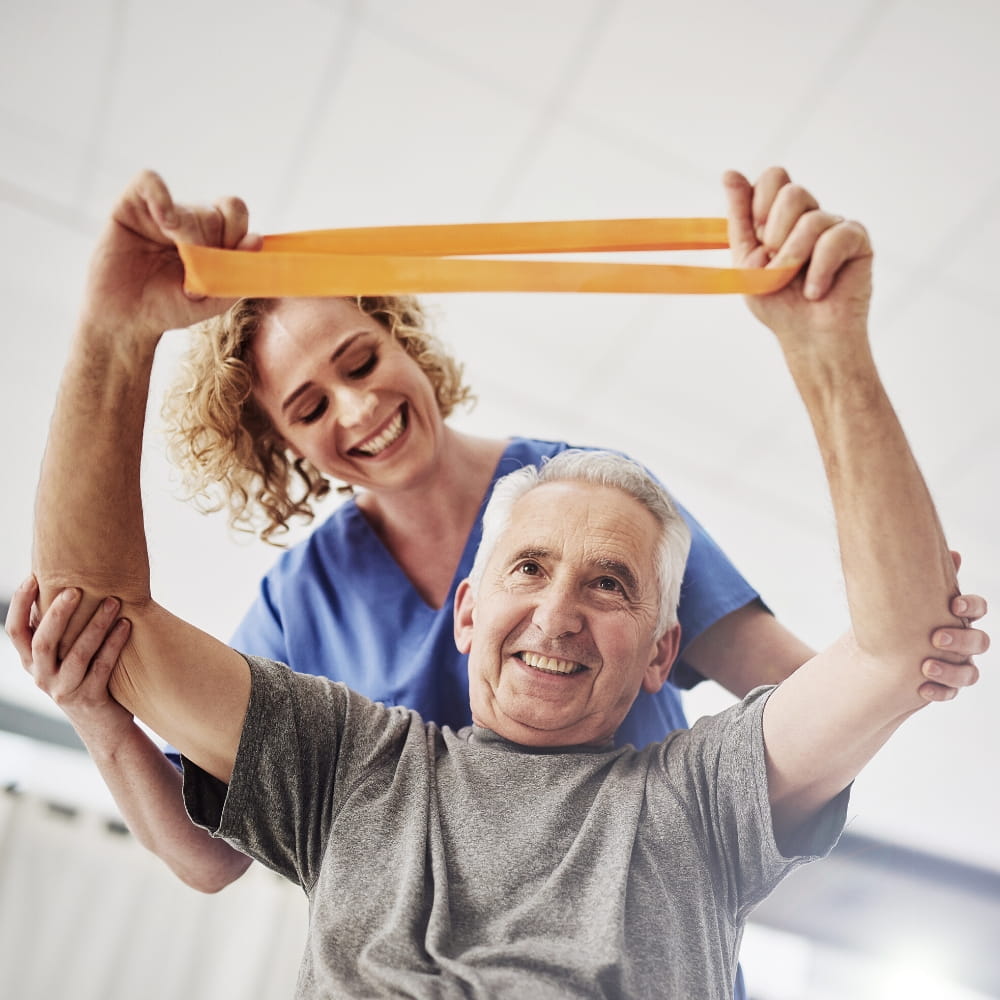 Physical Therapy & Rehabilitation
Rehabilitation at Baptist Health is focused on helping you restore movement and functionality and return to your normal daily activities. At Baptist Health, many of our services are available on an inpatient, as well as an outpatient basis. 
Our team of experts works together with patients and their families to provide a treatment plan that is right for each individual's needs.  We offer physical therapy, occupational therapy, speech/language therapy, and even more specialized programs to treat a variety of conditions in adults and children. 
Rehabilitation and therapies can be outpatient, in the hospital, in a rehab facility, outpatient or at your home.
Outpatient Physical Therapy Locations
Our outpatient clinics are located throughout Kentucky and Southern Indiana with locations in Corbin, La Grange, Lexington, Louisville, New Albany, Madisonville, Paducah, and Richmond. Each physical therapy clinic offers easy in and out parking to make getting therapy easy. Each location offers a variety of advanced physical therapy services, with licensed therapists to provide one-on-one care throughout the entirety of your appointment.
Therapeutic Solutions for Incontinence