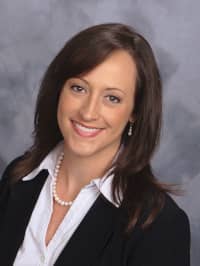 Marea Aspillaga
Chief Compliance Officer
Marea Aspillaga was named chief compliance officer for Baptist Health in January 2020. She and her staff are responsible for ensuring the system's hospitals, medical group and affiliated organizations follow federal and state laws for healthcare organizations. Aspillaga also oversees Baptist Health's internal audit function.
With more than 15 years of experience in healthcare, Aspillaga led the compliance program for Baptist Health Medical Group practices as the system director of compliance and privacy for nine years. She also has experience in operations management in both the private and employed practice settings, including Baptist Health Medical Group.
Aspillaga graduated from the University of Louisville School of Business with a concentration in Business Finance and earned a master's degree in healthcare administration from Indiana Wesleyan University. She holds numerous professional certifications in healthcare compliance, coding and audit. Aspillaga has contributed to the healthcare industry as a speaker both locally and nationally and has authored articles on compliance, coding and healthcare management that have been published nationally. On a personal note, Aspillaga lives on a small farm with her husband, Sebastian, and their three children. She enjoys running to stay fit and is pursuing a goal to run a half marathon in all 50 states. Additionally, she serves as a volunteer leader in her church's middle school ministry.