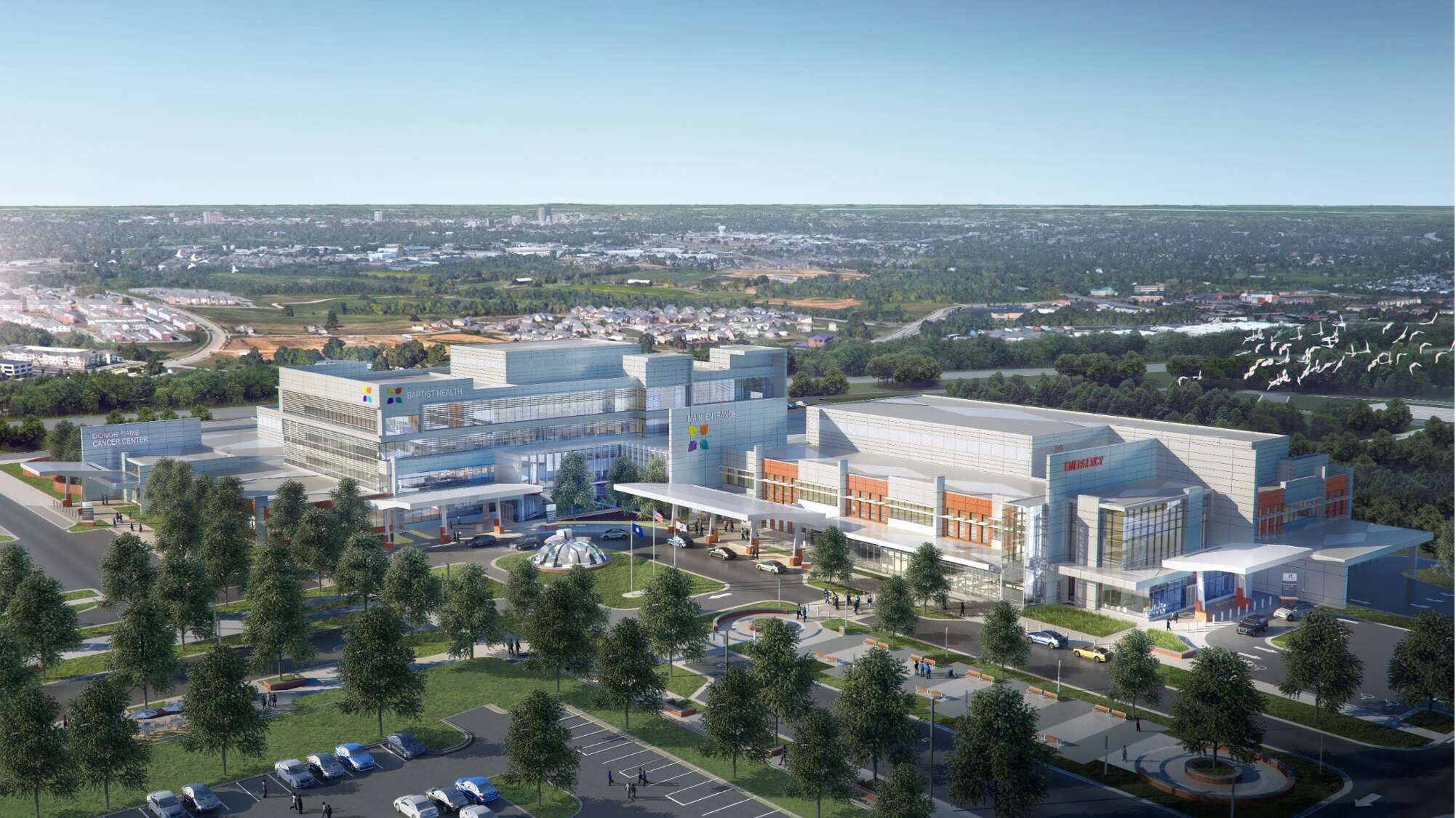 Coming in 2024 – Stay tuned for updates!
The Baptist Health Hamburg development is the largest and most ambitious health care project in Central and Eastern Kentucky in the past 25 years. This outpatient care project is focused on putting patients first, providing greater access, more convenience and state-of-the-art technologies to our community.
Our vision is to:
Provide access for Eastern and Central Kentuckians; reducing stress, travel times and inconvenience.
Create a non-hospital-like environment that can deliver high-quality care and customized patient experience.
Serve the community with an onsite pharmacy that fills prescriptions for Baptist Health patients, discharged patients, and Baptist Health employees and families. Learn more about our Community Pharmacy services.
Strive for green building, sustainability and energy efficiency.
Ensure maximum flexibility for future growth in providing site infrastructure as well as building design and construction. All buildings are to be designed to accommodate future expansion.
Provide the highest quality of patient-centered clinical services available anywhere.
Baptist Health Hamburg: Healing's New Address
Outpatient Facility
Modern healthcare is rewriting the rules on when to seek care, on how care is delivered and is realizing a shift from treating illnesses to treating the mind, body, spirit and family in a personalized way. Baptist Health Hamburg will embrace these modern expectations and help expand outpatient services for cancer, breast imaging and diagnostics, emergency care, cardiology, orthopedics and surgery.
Outpatient Multidisciplinary Cancer Center
The location and design of the outpatient multidisciplinary Cancer Center will help in overcoming accessibility concerns while focusing on helping patients and their families return home. The facility will include state-of-the-art equipment, outstanding clinical expertise, advanced surgical procedures and reliable treatment options. To support patients' journey, there will also be personalized navigators, therapists and dietitians. This will be a setting of healing, hope and holistic care.
Orthopedic Center of Excellence
This state-of-the-art outpatient Orthopedic Center will provide our community with imaging, diagnostics, surgery, joint replacements, care for sports injuries, physical therapy and exciting new innovations. In doing so, we will be able to bring a quality of life and mobility to every age group within the community.
Services at Baptist Health Hamburg
Other Locations in the Area