Community Based Residents
Jennifer Cherian, PharmD
School: University of Arizona
Practice Interests: Ambulatory Care, Cardiology
Research: Leqvio: Implementation of a service in the outpatient clinic
Hobbies: I enjoy spending time with family and friends. I like to draw, watch Sci-Fi, comedy and Marvel movies, comedy TV shows, and read mystery and fiction novels.
Karla Salnoris, PharmD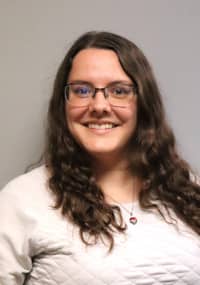 School: Shenandoah University, Winchester VA - 2022
Practice Interests: Endocrinology and Psychiatry
Research: Benefit of Pharmacist Management in the Diabetes Clinic
Hobbies: I love traveling, watching Netflix, hanging out with my family and friends, and shopping.