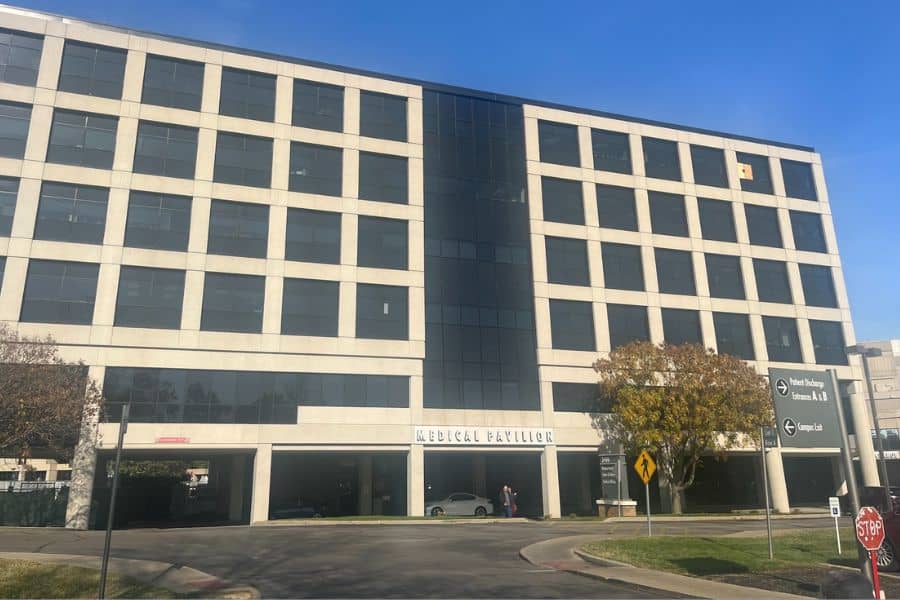 Baptist Health Physical Therapy - Medical Pavilion
Hours:
Monday: 7:00 AM - 6:30 PM
Tuesday: 7:00 AM - 6:30 PM
Wednesday: 7:00 AM - 6:30 PM
Thursday: 7:00 AM - 6:30 PM
Friday: 7:00 AM - 5:00 PM
Saturday: Closed
Sunday: Closed
Baptist Health has outpatient physical therapy locations in Kentucky and Indiana.
The Medical Pavilion Therapy clinic is conveniently located in the heart of St. Matthews off of Breckinridge Lane and I 264, on the campus of Baptist Health Louisville, adjacent to the main hospital building. We offer free valet parking for our patients. We offer many different services for our patients (listed below) delivered by an excellent team of experienced therapists who provide individualized care. We accept most major insurances including Medicare and Medicaid/ACA products.
Core Physical Therapy Services
Our trained physical therapists can assist with a variety of health needs, including:
Orthopedic and sports injuries
Chronic and over-use injuries
Back and neck pain
Sciatica
Shoulder and rotator cuff problems
Elbow, wrist and hand injuries
Hip and knee injuries
Foot and ankle injuries
Arthritis, fibromyalgia and osteoporosis
Rehab following surgery or total joint replacement, including hip, knee or shoulder
Specialized Physical Therapy Services
Dry needling
Kinesio-taping
Manual therapy
Soft tissue therapy
BIG therapy program for treatment of Parkinson's patients
Post mastectomy breast care
Lymphedema provided by certified lymphedema specialists
Bioimpedance evaluation for earliest detection of lymphedema
Vestibular rehabilitation
Pediatric PT, OT and Speech Therapies including Interactive Metronome
A physician order is required for services.
Other Locations in the Area