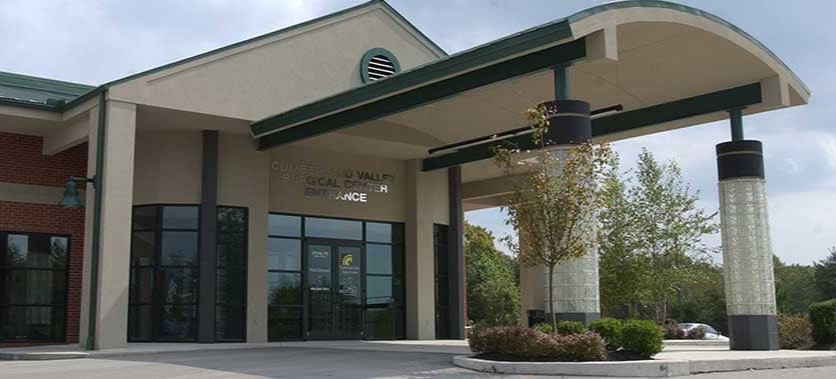 Cumberland Valley Surgery Center
Hours:
Monday: 8:00 AM - 4:30 PM
Tuesday: 8:00 AM - 4:30 PM
Wednesday: 8:00 AM - 4:30 PM
Thursday: 8:00 AM - 4:30 PM
Friday: 8:00 AM - 4:30 PM
Saturday: Closed
Sunday: Closed
As the only ambulatory surgery center in Southeastern Kentucky, Cumberland Valley Surgery Center in Corbin offers a convenient alternative for outpatient surgery with advanced equipment, experienced staff and physicians, and well-appointed surroundings.
Proudly recognized by the Accreditation Association for Ambulatory Health Care (AAAHC), our freestanding surgery center encompasses over 16,000 square feet with three general operating rooms and two procedure rooms to provide outpatient surgery at its best. Patients and visitors will enjoy spacious and comfortable waiting rooms while our team of experienced staff provides quality outpatient surgery services.
Other Locations in the Area