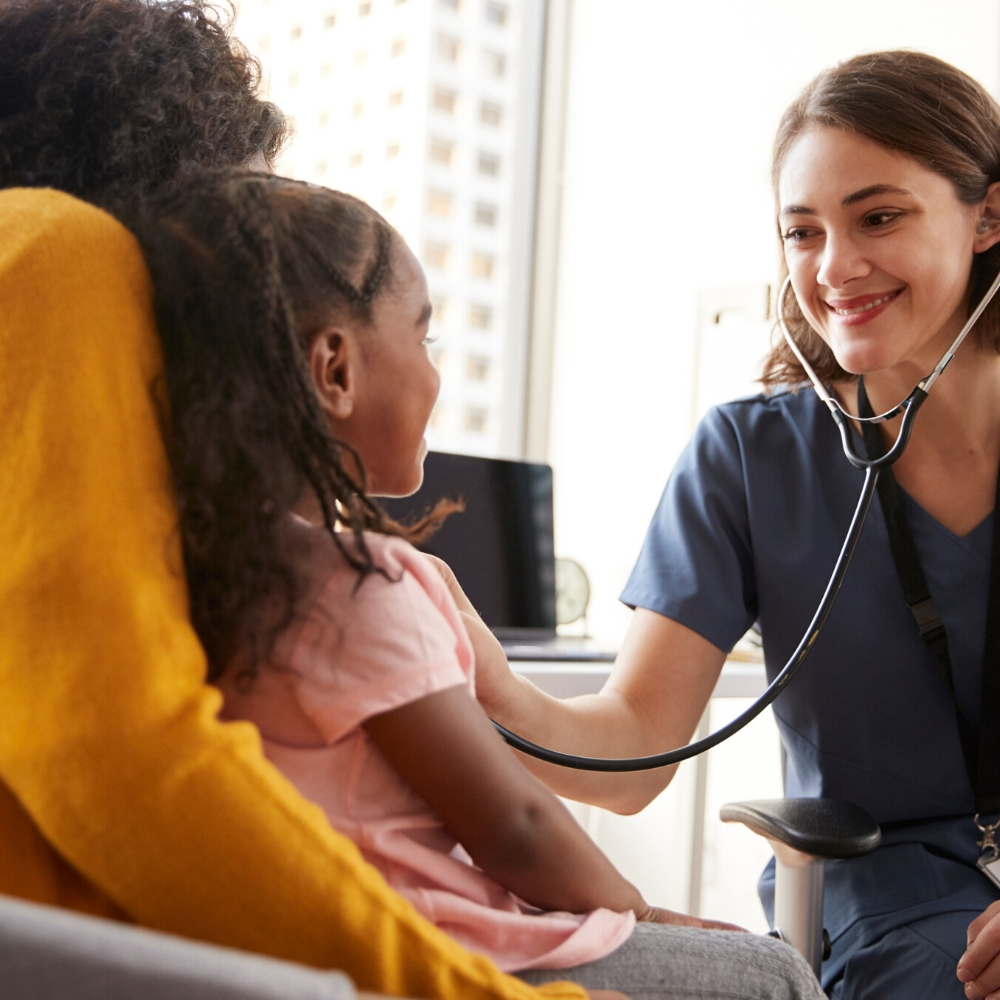 Pediatric Care
The Baptist Health Pediatric Unit is specially designed to be friendly, attractive and appealing to children throughout Kentucky. We understand that children are not just miniature adults. They have different health needs and require different medical care than grown-ups do. Our pediatric program plays an important role in caring for a hospitalized child by allowing children, adolescents and families to maintain normal living patterns and minimize psychological trauma. The pediatric program provides opportunities for play, learning, self-expression and family involvement.
We realize that children may feel anxious about the hospital experience. That's why we offer a specialized Pediatric Unit along with a holding/play area to make your child's stay as comfortable and worry-free as possible. Our Pediatric Unit offers a variety of video games, children's books and DVDs to keep your child entertained. We also provide all diapers, T-shirts, gowns, bottles and fluids for your child during your stay. And, if your child likens to a "special" bottle, blanket or toy, feel free to bring them home with you.
Just as important to your child's experience is the atmosphere we provide at the Pediatric Unit of Baptist Health. Each room comes equipped with a shower and special, child-sized equipment. Parents of children ages 12 and under are served a parent tray at each meal, courtesy of the hospital. Families are encouraged to stay with their children and participate in their pediatric care.
We require that at least one parent, or other responsible adult, stay with the child for support and reassurance. Therefore, every room is equipped with a glider rocker and recliner for the parent's comfort.
Little ones are often fussy eaters, especially when they're sick. If your child doesn't like the food offered at Baptist Health, you may request to order something more suitable from the nutrition and pediatric food services staff.
Through recreation and education, pediatric patients learn that, although a hospital can sometimes be a frightening place, it can also be a place where feelings and needs are truly understood.
Pediatric Care for Child Development in Paducah, Kentucky