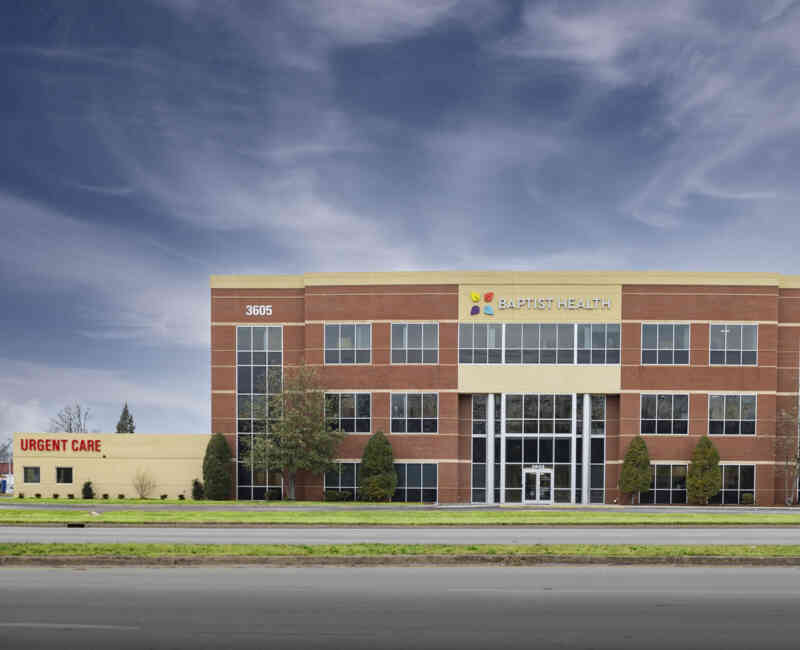 Baptist Health Physical Therapy - Fern Valley
Hours:
Monday: 7:00 AM - 5:30 PM
Tuesday: 7:00 AM - 5:30 PM
Wednesday: 7:00 AM - 5:30 PM
Thursday: 7:00 AM - 5:30 PM
Friday: 7:00 AM - 4:00 PM
Saturday: Closed
Sunday: Closed
Baptist Health has outpatient physical therapy locations in Kentucky and Indiana.
Conveniently located in between I-65 and Preston Highway. As an outpatient orthopedic clinic, we specialize in industrial medicine, sports medicine, Worker's Comp injuries, auto accident injuries, back and neck problems, arthritis, post-operative treatment, and many other conditions. We accept major insurances as well as Medicare – however, currently not accepting Medicaid.
Core Physical Therapy Services
Our trained physical therapists can assist with a variety of health needs, including:
Orthopedic and sports injuries
Chronic and over-use injuries
Back and neck pain
Sciatica
Shoulder and rotator cuff problems
Elbow, wrist and hand injuries
Hip and knee injuries
Foot and ankle injuries
Arthritis, fibromyalgia and osteoporosis
Rehab following surgery or total joint replacement, including hip, knee or shoulder
Other Locations in the Area