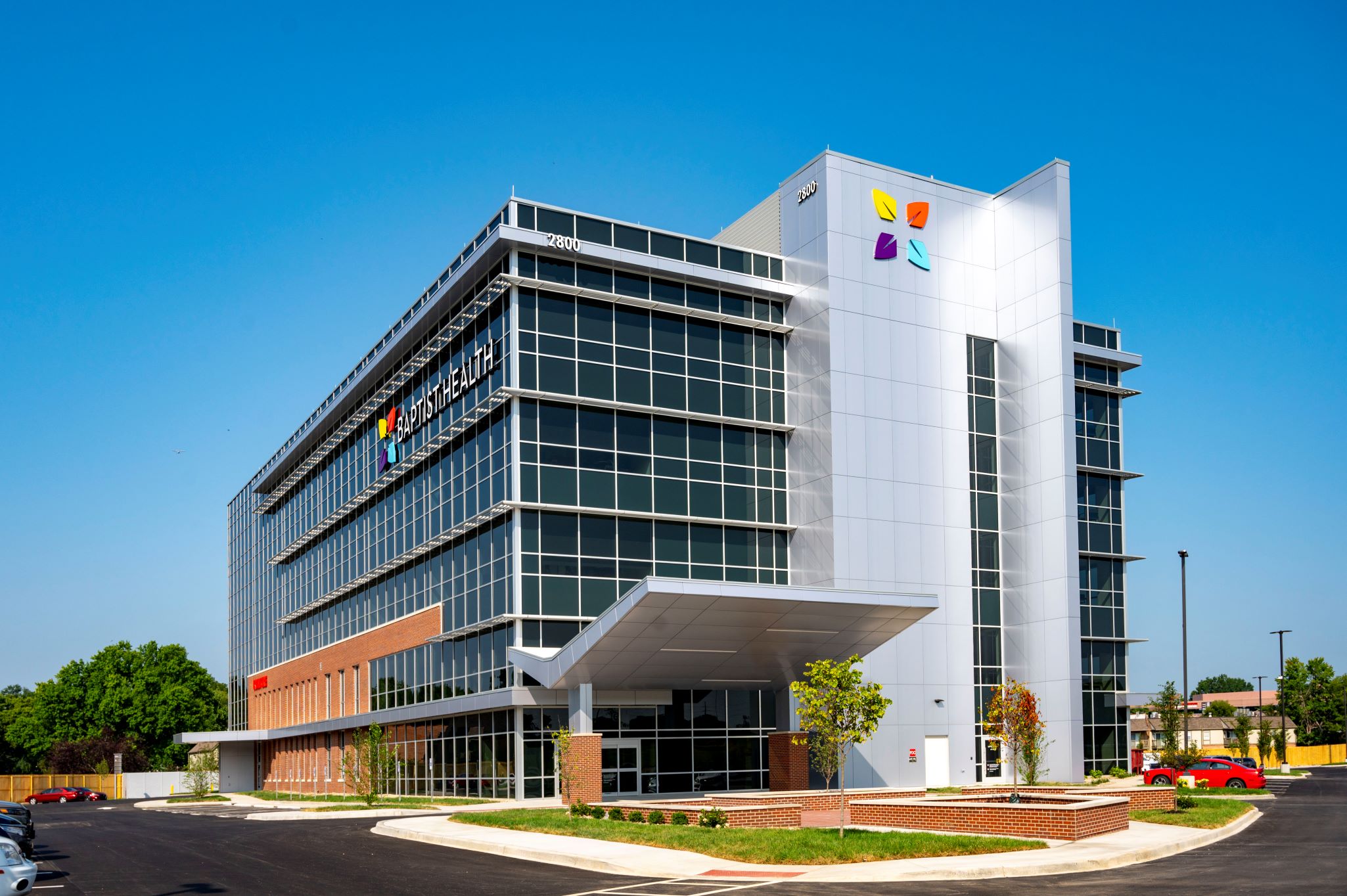 Baptist Health Surgery Center Breckenridge
Hours:
Monday: 6:00 AM - 6:00 PM
Tuesday: 6:00 AM - 6:00 PM
Wednesday: 6:00 AM - 6:00 PM
Thursday: 6:00 AM - 6:00 PM
Friday: 6:00 AM - 6:00 PM
Saturday: Closed
Sunday: Closed
*Baptist Health Surgery Center Breckenridge began performing procedures on September 1 and will officially open once ten procedures have been completed.
Baptist Health Surgery Center Breckenridge is designed to offer the highest standard of surgical care right in your community. Spanning a generous 24,247 square feet, our facility is equipped to offer a spectrum of specialized treatments. This facility includes six Operating Rooms (OR) and an additional Procedure Room. This spacious design allows us to provide superior healthcare services while ensuring a comfortable experience for our patients.

Specialty Equipment
When it comes to equipment, we proudly feature Hologic Myosure and Novasure for Women's Health GYN Services. These highly specialized instruments are meticulously calibrated to ensure the best possible outcomes for our patients and their families. Our commitment to using the most advanced technology means that we are always prepared to offer the safest and most effective treatments available.
Team of Surgeons
Our surgical center boasts an expert team specializing in a variety of medical fields, from Plastics and Oculoplasty to GYN and Urology. These specialties have been carefully chosen to fill in gaps in the community's healthcare needs while also bringing new and innovative procedures to the forefront.
Your Health, Our Priority
At Baptist Health Surgery Center Breckenridge, your well-being is our number one concern. From the facility and its equipment to our highly trained staff, every element of our surgery center is designed with you in mind. We aim to create a seamless patient experience from check-in to post-operative services, and we are excited to welcome you to our community of care.
Other Locations in the Area