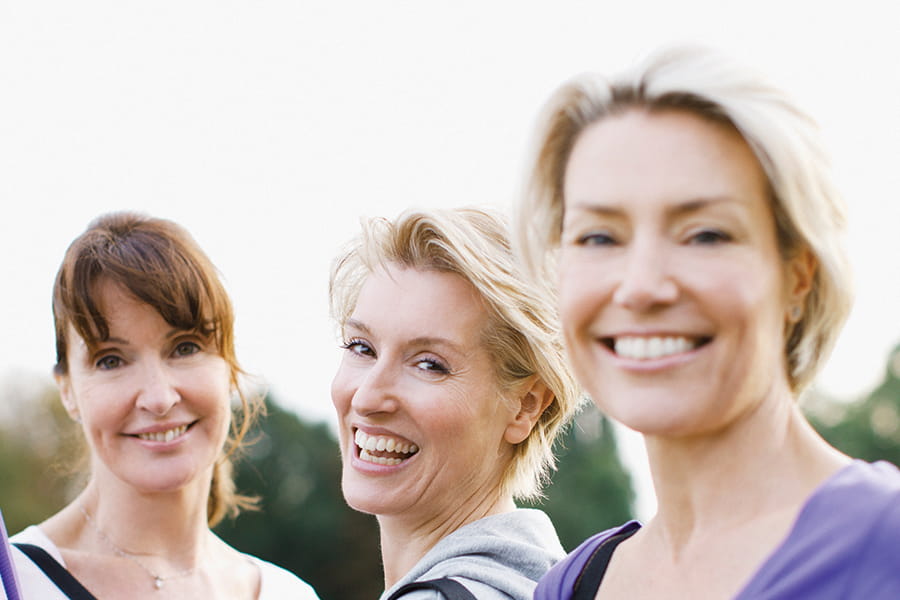 Women's Services
Women's Services
A woman's body is capable of phenomenal things. But being a woman also comes with unique health challenges. At Baptist Health, we're dedicated to providing women the services they need to protect their health, at every age and stage.
From attentive mother and baby care to comprehensive breast health and gynecologic services, we partner with women to help you attain your very best health, throughout your life.
Why Choose Baptist Health for Women's Health Services?
The Baptist Health team is unified in providing compassionate care. When you choose one of our Baptist Health locations for women's health services, you will benefit from our:
Expertise:

Our staff is dedicated to the care of women. Several Baptist locations are designated as Breast Imaging Centers of Excellence by the American College of Radiology, and our Lexington location's breast care program has been nationally recognized. We're passionate about our work and focus exclusively on women's health issues.

Focus on women's health:

We want our patients to know that we're here to help them through all the key health issues of their lives, from early gynecologic care to pregnancy, menopause and postmenopausal care. Our expansive services — and our many programs dedicated to the care of women, including physical therapy and breast care — illustrate our commitment to women's health.

Care innovations:

We can perform many complex gynecologic procedures on an outpatient basis. Providers at some Baptist Health locations use minimally invasive da Vinci surgical technology, which often leads to a quicker recovery and less pain for patients. Baptist Health locations offer a wide range of diagnostic, treatment and support services for breast cancer patients.

Enhanced facilities:

Our facilities are designed with women's needs in mind. This includes Lexington's newly built Women's Care Unit and the newly renovated La Grange Women's Center that includes an upgraded Mother & Baby unit.

Expansive preventive services:

Baptist Health helps women get or stay healthy with screenings and services designed to prevent disease or detect it in early stages. These include:

Breast health and osteoporosis screenings
Weight loss and other nutrition services
Physical therapy programs dedicated to women

Small communities, big care:

Each of our locations has a special connection to its community. We've been here for several decades — and many of our staff have been with us just as long. We treat every patient like family.
Know Your Risk
Choose an assessment and location before you begin.
Laparoscopic & Robotic Hysterectomies