Kentucky native named Baptist Health Paducah president
August 22, 2022
Kenny Boyd has been named president of Baptist Health Paducah, effective Oct. 10.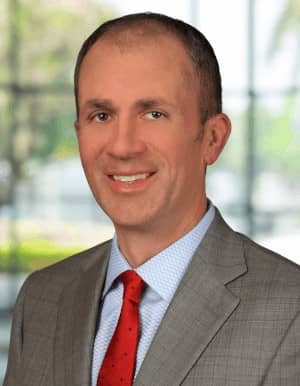 PADUCAH, KENTUCKY, AUG. 22, 2022 - Kenny Boyd has been named president of Baptist Health Paducah, effective Oct. 10. He succeeds Matt Bailey, who has served as interim president since November 2021 when former Baptist Health Paducah President Chris Roty was named to a leadership position at Baptist Health Lexington.
Bailey will be staying on through Oct. 28 to help provide a seamless transition.
The Kentucky native has more than 20 years' experience in healthcare. Most recently, he was chief operating officer at Maury Regional Health, a not-for-profit, three-hospital system in Columbia, Tennessee with more than 300 beds, 70 employed providers and an active foundation.
"Kenny Boyd is a collaborative leader who will complement Baptist Health Paducah's highly specialized medical staff, dedicated leadership team and staff. He has shared his excitement of returning to Kentucky, and the opportunity to work closely with the community and our team in striving for the highest level of healthcare for our patients in the Paducah area and beyond," said Patrick Falvey, Baptist Health system chief operating officer.
"Kenny is a big-picture thinker with an eye for details," said Roy Riley, Baptist Health Paducah board chair. "He has a proven track record in growing a hospital and optimizing start-up and established operations. In addition, he excels at team development and collaboration, making him a perfect fit for Baptist Health Paducah. We are excited to welcome him to the team!"
"I look forward to returning to my home state, becoming involved in the Paducah community and learning about the healthcare needs of the region," said Boyd.
At the Maury Regional Medical Center campus, Boyd was responsible for operations of all in- and outpatient rehabilitative services, plant operations, imaging services, lab services, Security, Environmental Services, Transport Services, business development and patient experience.
In that role, he was also instrumental in improving operations and increasing services. Boyd assisted in recruiting new physicians to increase access, developed a new urgent care, and implemented an electronic patient interaction platform to create mobile access for patients, among other efforts.
Prior to that position, the 48-year-old served in a variety of roles, including president and CEO of McDonough District Hospital in Malcomb, Illinois; CEO of Girard Medical Center in Girard, Kansas; and CEO of Dickenson Community Hospital in Clintwood, Virginia, among others.
He earned a master of arts in health services management from Webster University in Jeffersonville, Indiana, and a bachelor of science in political science from the University of Louisville.
He and his wife, Nakina, have two adult children – Karissa and Gavin – and a granddaughter.