William G. Sisson, president of Baptist Health Lexington, dies at 70
December 28, 2021
Sisson died Monday after a brief, courageous battle with cancer.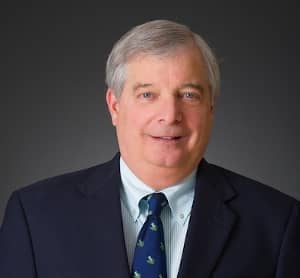 LEXINGTON, KY. (December 27, 2021) — William G. Sisson, president of Baptist Health Lexington, died Monday after a brief, courageous battle with cancer.
Sisson joined the Baptist Health system in 1979 and was appointed president of Baptist Health Lexington, previously called Central Baptist Hospital, in July 1990.
During his 42-year career with Baptist Health, Sisson held management positions at Western Baptist, now Baptist Health Paducah; Baptist Hospital East, now Baptist Health Louisville; and Baptist Healthcare System Support Services in Louisville.
During his tenure at Baptist Health Lexington, the hospital grew into a regional and nationally recognized leader in cardiac care, nursing, women's services, oncology, orthopedics and outpatient services.
In recent years, the hospital achieved Magnet® recognition four times for nursing excellence by the American Nurses Credentialing Center and earned top-tier "Best Hospital" rankings in Kentucky, including a #1 ranking, from U.S. News & World Report.
It also earned eight consecutive A's in patient safety from the independent Leapfrog Group spanning the past four years.
Sisson was instrumental in the Baptist Health Lexington's expansion of its Nicholasville Road campus, culminating in the 2016 addition of a new patient tower, a cancer center, a women's center, additional private, surgery and intensive care beds, two new parking structures, additional medical office space, and a new kitchen and cafeteria.
As a leader known for his vision for the future, Sisson also saw the need for the hospital to expand even further to more conveniently serve its patient base, most of whom live outside of Fayette County.
Baptist Health Hamburg, currently under construction close to the I-64/I-75 exchange, will include a multi-story hospital; outpatient surgery center; Orthopedic Center of Excellence; emergency department; outpatient services, including breast imaging; cancer center; and space for medical offices in the Hamburg shopping area. Completion of the new campus is expected in early 2023.
"Bill strongly believed staff were the ones responsible for each of the hospital's accolades and honors due to their commitment to caring for our patients," said Patrick Falvey, Baptist Health chief operating officer, in a message to employees.
"Through his commitment to his community and each of you, Bill has made a tremendous difference and will be deeply missed."