Shari Knight named director of Child Development Center at Baptist Health Paducah
August 10, 2021
Knight has worked at the CDC for 28 years.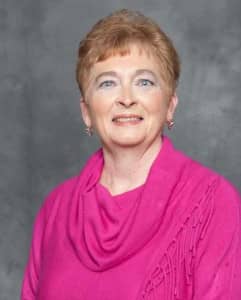 (Paducah, KY) August 9, 2021 — Shari Knight, has been named Child Development Center director for Baptist Health Paducah.

Knight has worked at the CDC for 28 years, promptly rising through the ranks over the years. Knight began her career by driving the van and working with the Camp Med summer program. She then went on to teach preschool and school-aged children for 15 years before becoming program coordinator. In 2008, Knight was promoted to the Center's manager.

Knight has been an instrumental fixture for the hundreds of parents and children she greets each day with a smile when they pass through the center's famous red doors. Knight credits her longevity and zeal for the CDC to the friendships she has formed with her staff, parents and children.
Knight received her Associates Degree in early childhood education from Shawnee Community College.
In her free time, Shari and her husband, John, are active members of St. Stephen's Lutheran Church, and they enjoy camping and attending UK football and basketball games.