Baptist Health Paducah earns ACR Accreditation for computed tomography
January 15, 2021
Baptist Health Paducah has recently added two CT scanners to their existing accreditation in Computed Tomography (CT).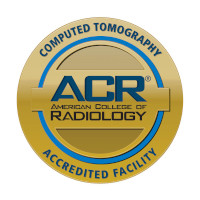 (Paducah, Ky.) Jan. 15, 2021 — Baptist Health Paducah has recently added two CT scanners to their existing accreditation in Computed Tomography (CT) by the American College of Radiology (ACR). This accreditation now includes recognition in cardiac imaging.
CT scanning — sometimes called CAT scanning — is a noninvasive medical test that helps physicians diagnose and tailor treatments for various medical conditions.
Baptist Health Paducah invested in two new state-of-the-art 128-slice CT scanners in the last year, both having dual energy capabilities. The new scanners take advantage of the latest advances in CT imaging technology to provide increased speed and detailed information, better diagnostic care, greater convenience and improved patient comfort.
For cardiac patients in particular, benefits include:
Detailed cardiac imaging that can be obtained quickly and post processed to provide pertinent diagnostic information.
The scanner's speed shortens the length of time patients must hold their breath and reduces the need for administration of medications prior to scanning.
Images of the beating heart in real time permits the evaluation of heart valves and related structures.
The ACR gold seal of accreditation represents the highest level of image quality and patient safety. It is awarded only to facilities meeting "ACR Practice Parameters and Technical Standards," after a peer-review evaluation by board-certified physicians and medical physicists who are experts in the field. Image quality, personnel qualifications, adequacy of facility equipment, quality control procedures and quality assurance programs are assessed.
The ACR, founded in 1924, is a professional medical society dedicated to serving patients and society by empowering radiology professionals to advance the practice, science and professions of radiological care. The College serves more than 37,000 diagnostic/interventional radiologists, radiation oncologists, nuclear medicine physicians, and medical physicists with programs focusing on the practice of medical imaging and radiation oncology and the delivery of comprehensive health care services.
Sign up to receive Baptist Health emails to learn more about your health from our blog and e-newsletter. Or follow one of our social media accounts.
Sign Me Up