Baptist Health Madisonville Earns Clean Facility Certificate from the Association for the Health Care Environment
January 22, 2021
Certification provides assurance to staff, patients and community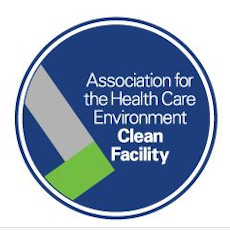 Madisonville, KY (January 22, 2021) – Baptist Health Madisonville has earned a Clean Facility Certificate from the Association for the Health Care Environment (AHE), the recognized authority in health care environmental services, and professional membership group of the American Hospital Association. AHE released the Pathways to Clean certificate program as a resource for members and the environmental services community at large in response to COVID-19.
"This is a tremendous achievement for our Environmental Services team and our hospital," stated Eddie Gomez, Director of Environmental Services for Baptist Health Madisonville. "Our team works extremely hard every day, but since this pandemic has started our team has taken more precautionary steps and educated themselves on how to properly disinfect all areas for Covid-19. We are very proud of our work, and we always look to be the leaders in best practices."
Baptist Health Madisonville completed the Pathways to Clean certificate program which includes training and education content related to COVID-19, infection prevention strategies, cleaning, disinfection, sanitation, emerging pathogens, and preparedness for biological events. Baptist Health Madisonville has affirmed their commitment to hospital grade clean, and assuring patients, staff, and guests that their facility is hygienically clean and safe.
"We hope this certification provides assurance to our staff, patients and community that we have their safety at the heart of all we do," added Gomez. "I am very thankful for the work of our Environmental Services team, they are amazing heroes."
Learn more at https://www.ahe.org/pathways-clean.