Baptist Health Louisville babies dressed in festive St. Patrick's Day attire
March 18, 2021
Two sets of twins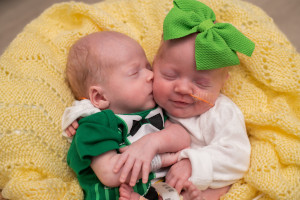 Louisville, KY – March 18, 2021 –These lucky little ones at Baptist Health Louisville were decked out and festive for St. Patrick's Day yesterday. We even had two sets of twins sharing in the festivities!
May the luck o' the Irish always be with them, and may they always find the pot of gold at the end of the rainbow.
Special thanks to Katie Perdue Photography.