Temporary Visitor Restrictions
We understand these temporary restrictions may be difficult for patients and their loved ones, but Baptist Health is taking these necessary steps to protect patients and staff.
Effective 4/11/2023, but subject to change as recommendations evolve.
Baptist Health Medical Group, which includes medical offices and Baptist Health Urgent Care locations, is not currently limiting visitors per patient.
Masking is now optional at Baptist Health Medical Group Physician offices.
Restrictions at Each Hospital
Please view the latest visitor guidelines that are in place at each of our hospitals.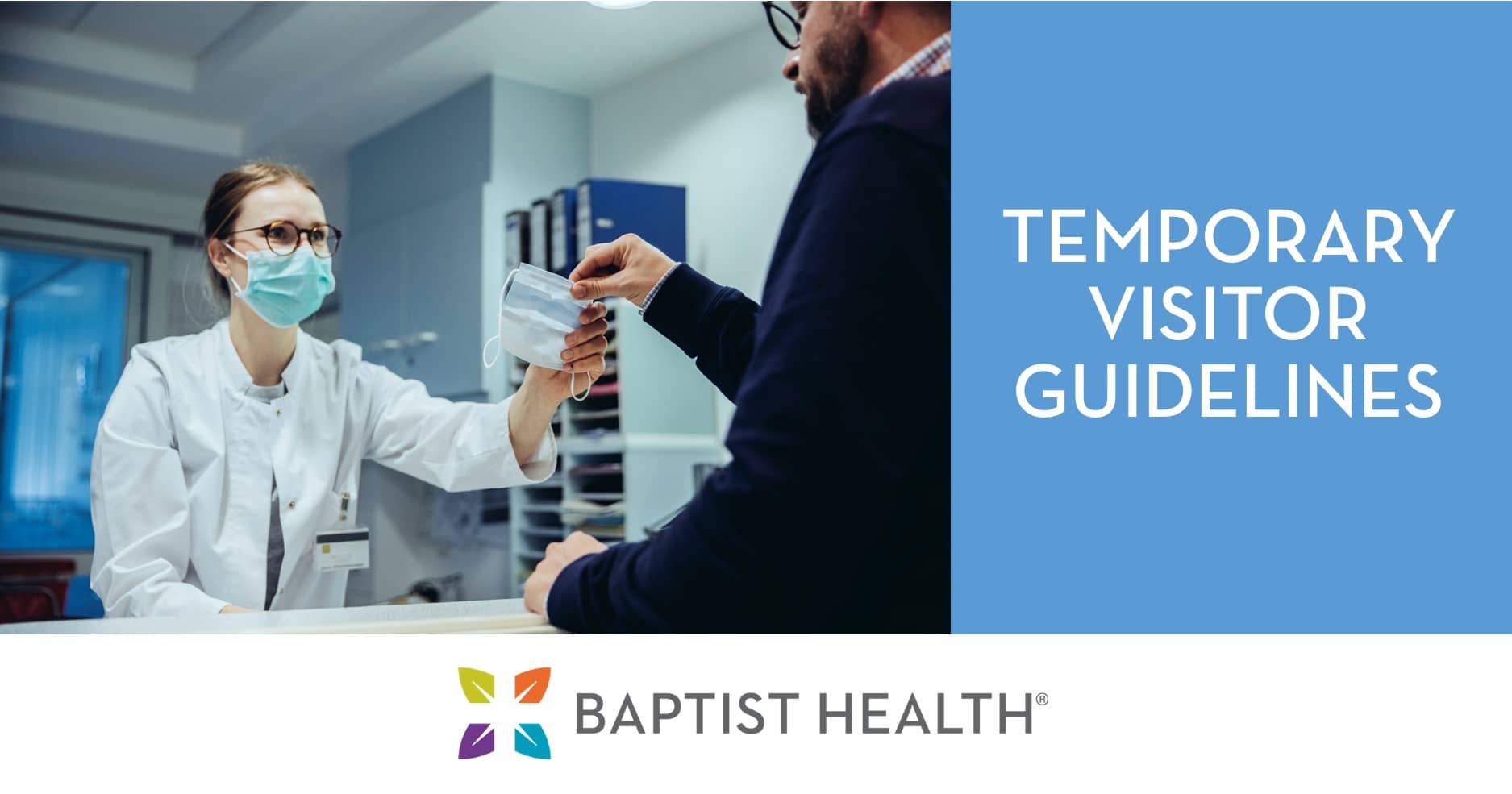 Corbin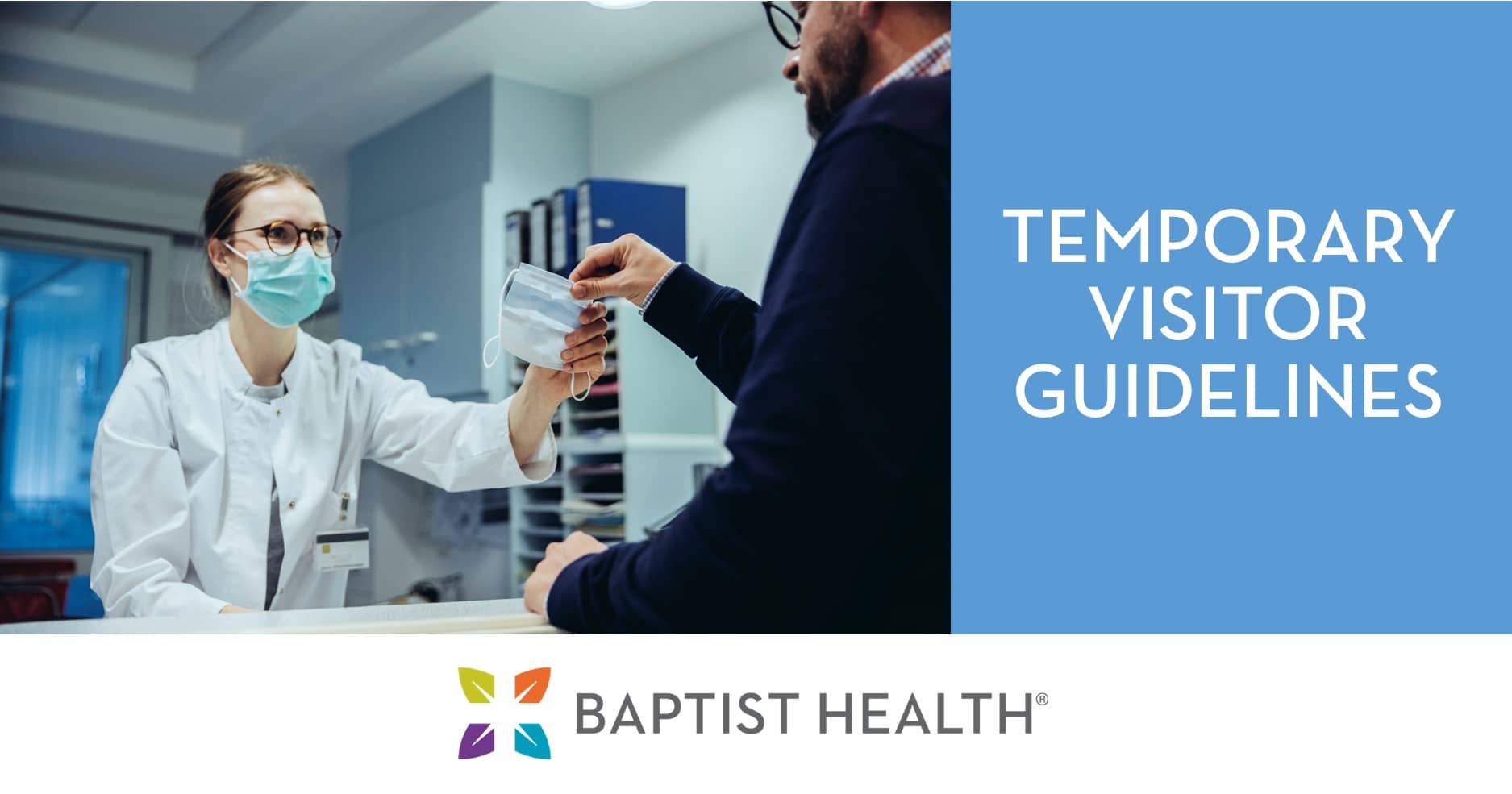 Floyd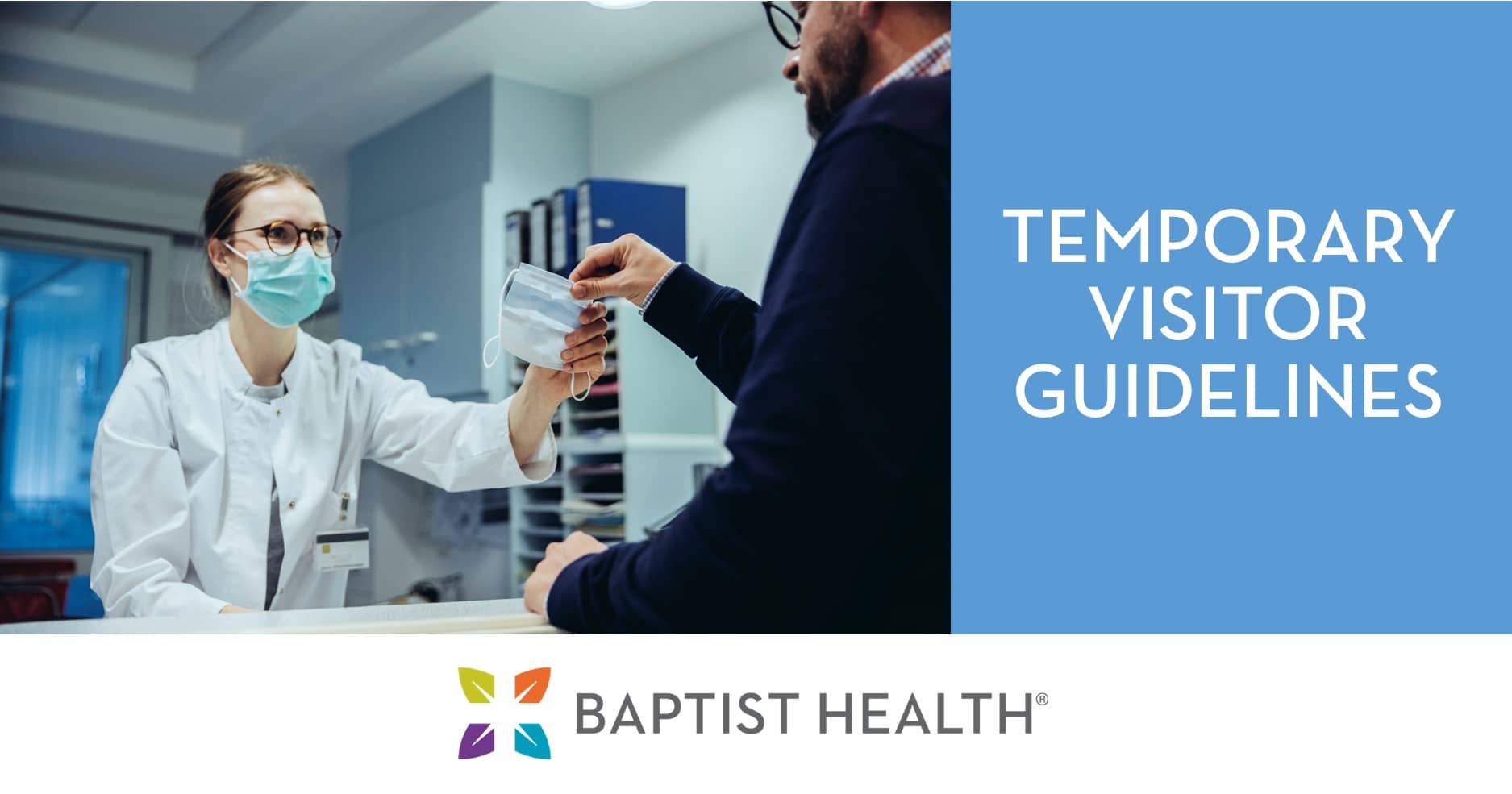 La Grange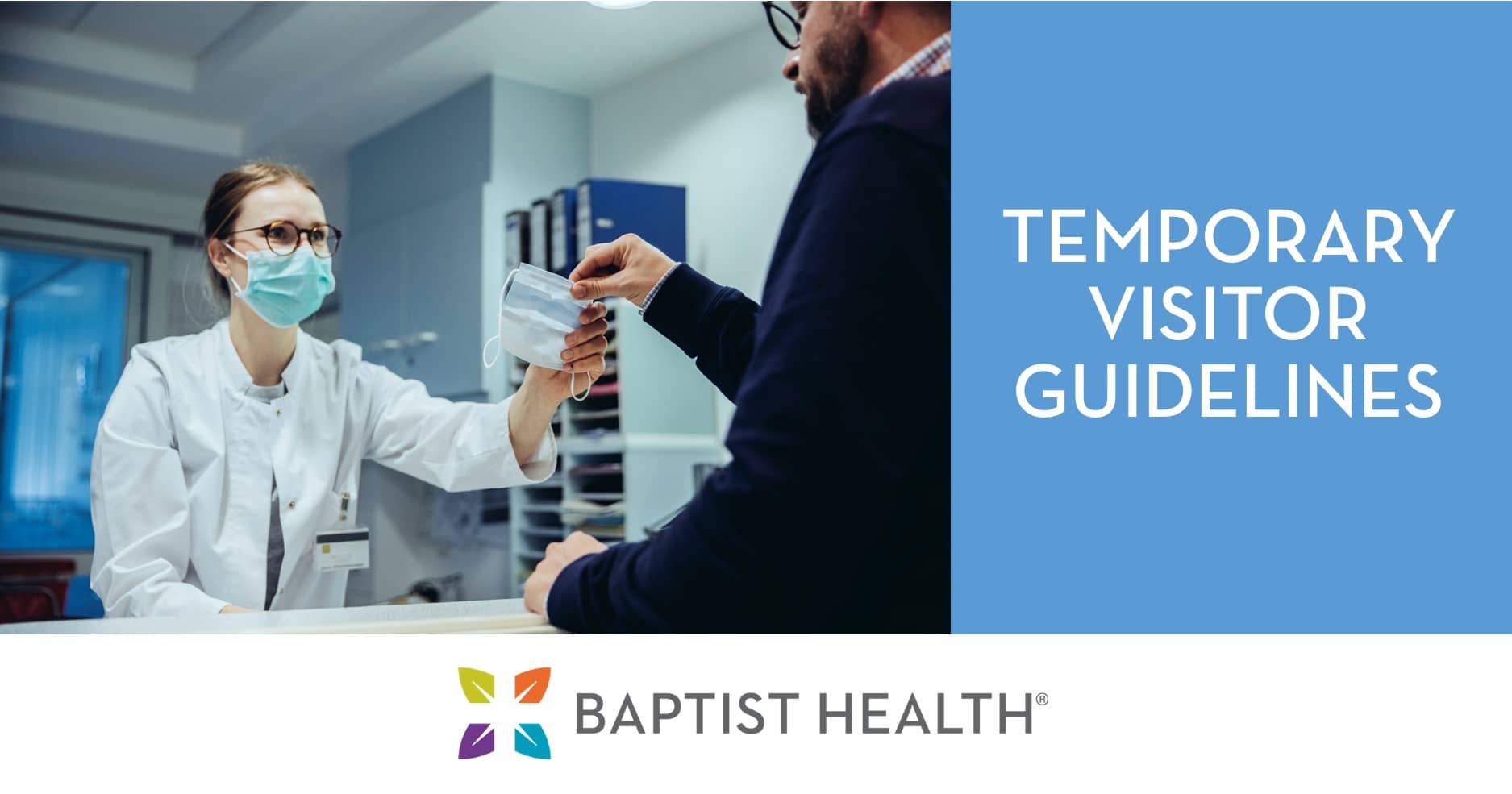 Lexington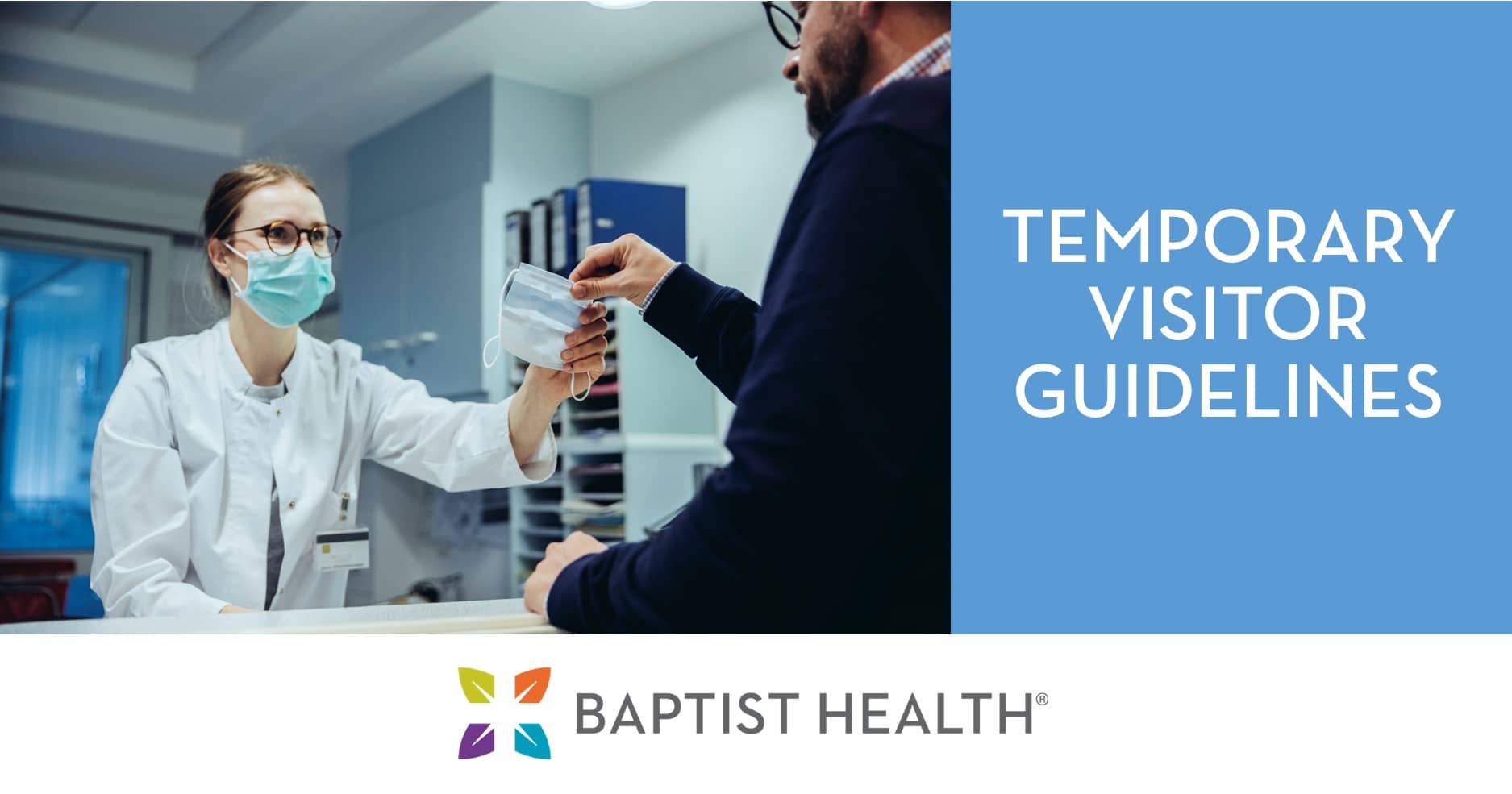 Louisville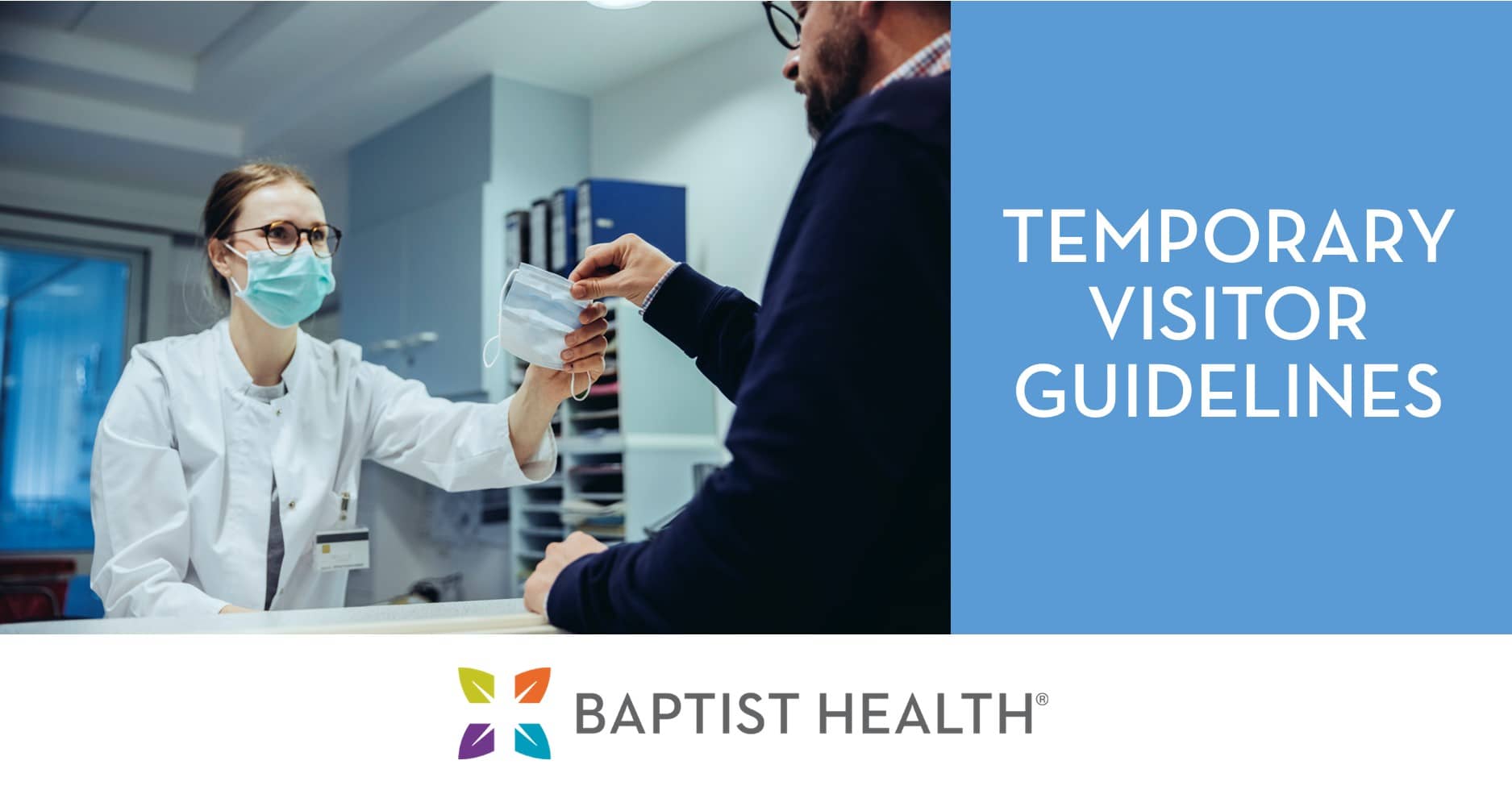 Madisonville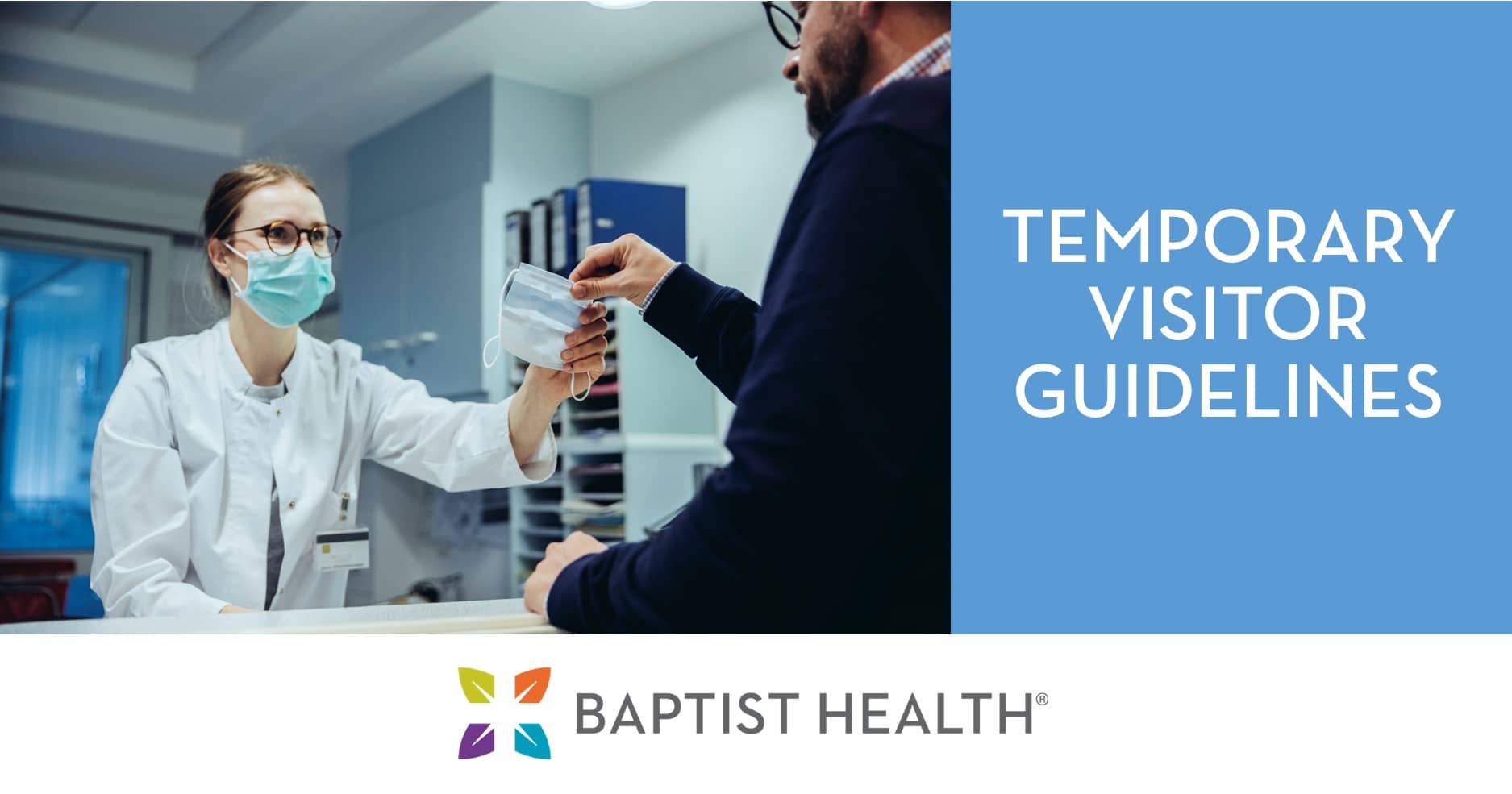 Paducah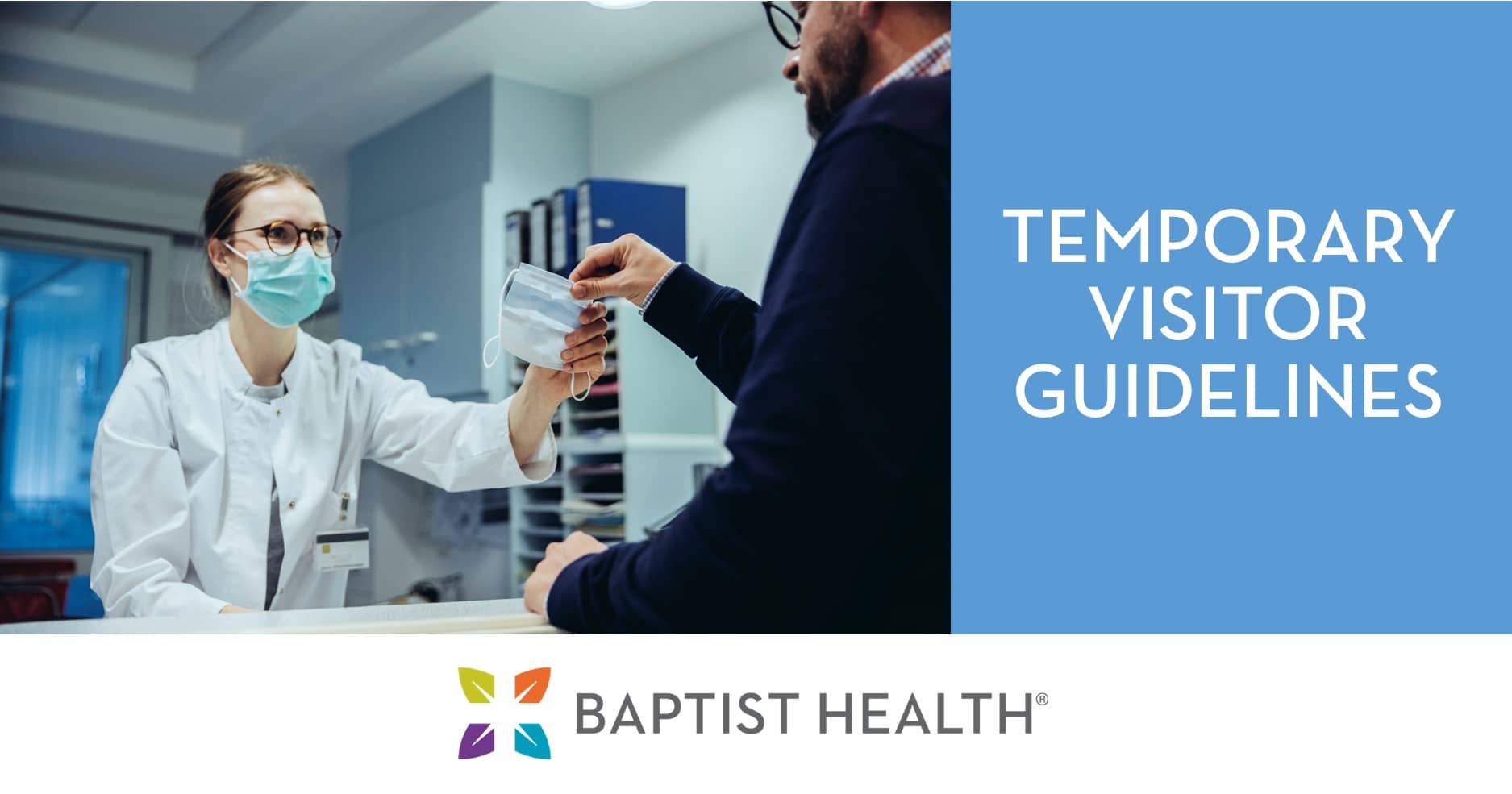 Richmond
Patient and Visitor Infection Prevention
Mask Tips
It does not matter which side of the mask touches your face, but always wear the mask the same way. (There should be a "clean" and a "dirty" side. The "clean" side should always touch your face).
Wear mask upon entrance to the facility and remove mask after leaving the facility.
Do not touch the mask while it is on your face.
Do not partially cover face with mask (mask should never be pulled down under chin or have nose uncovered).
Wash your hands often!
How to Properly Keep Your Hands Sanitized
Wash your hands frequently for 20-30 seconds, making sure to get under your nails.
Wash your hands when entering a patient's room, before touching a patient and before you leave the patient's room.
Wash your hands after going to the bathroom. Don't touch the bathroom doorknob on the way out.
Wash your hands before eating, after blowing your nose, coughing and/or sneezing.
Wash your hands after removing your mask and before replacing your mask.
Avoid handshakes.